Alex's Soccer Game

October 14, 2006

Kathy, Jean and Brendan visit the Hineses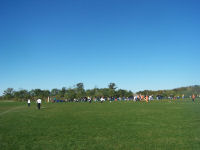 It was cold and windy but fun.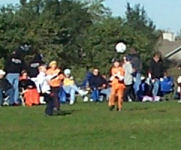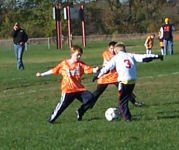 Double teamed.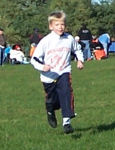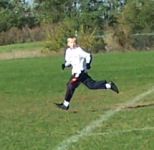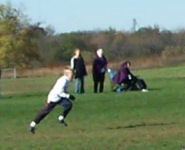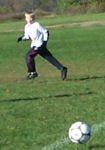 Notice his feet do not touch the ground!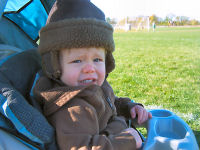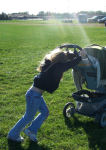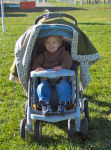 Brendan expresses how cold and windy it was....He was happier after Hannah took him for a ride!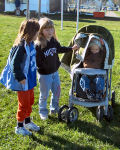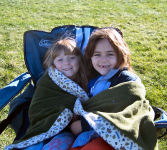 Hannah and her friend Abby also walked Brendan....and then snuggled from the cold.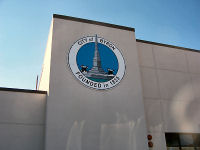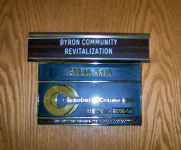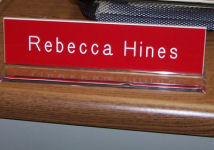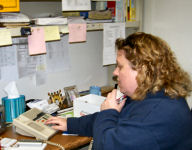 We stopped by Becky's office where she is the interim Director of BCR.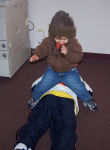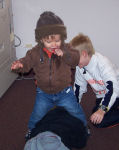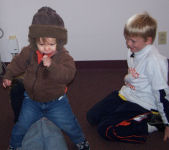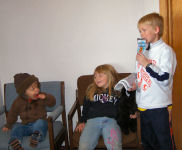 Alex and Hannah made Brendan laugh by crawling under him....and they all posed for a picture.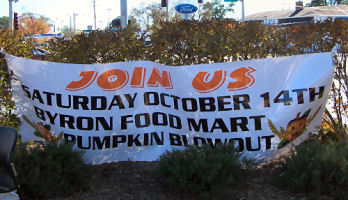 Then it was on to the Pumpkin Blowout.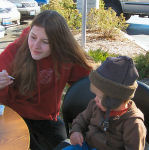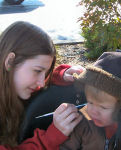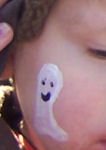 Brendan sat as still as a statue while having a ghost painted on his face.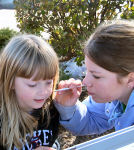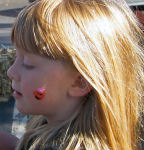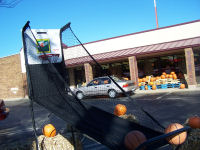 Hannah got a pumpkin with a pink hat.....the basketball throw game.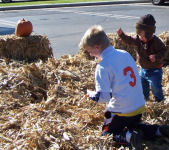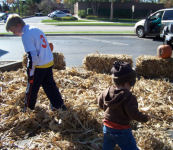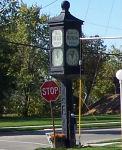 Searching for pennies in the hay....the corner clock.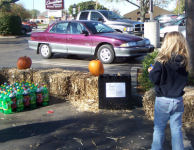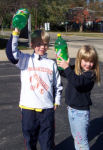 The ring toss game....the winners!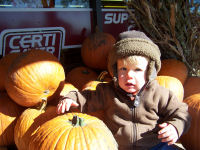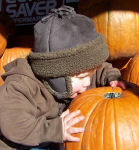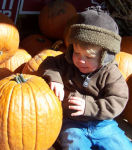 Brendan poses with pumpkins.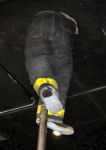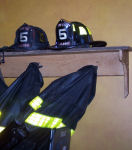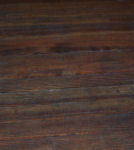 We had lunch at Five Alarm...a former firehouse. Becky liked the floor a lot.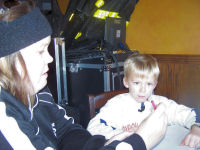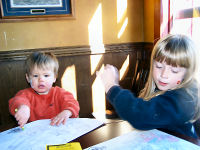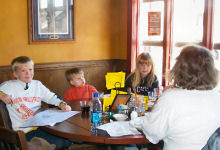 A very nice lunch.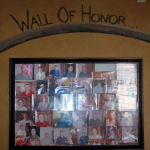 The woman's bathroom used to be the jail.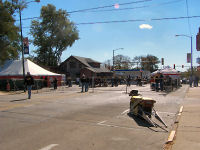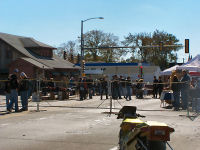 We observed but did not attend the The Turkey Testicle Festival.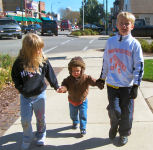 Walking back to the cars.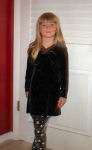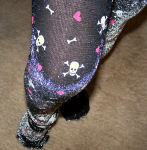 Hannah in her pretty dress and sparkly tights.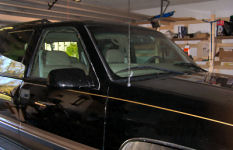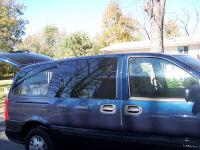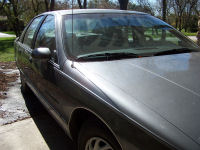 Becky's beast, Jean's mini-van and Bill's car.

Return to Kathy's Home Page Email Kathy