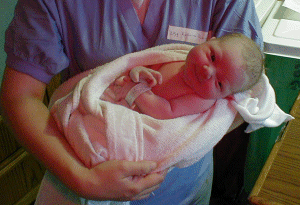 Hannah Rebecca Hines
Date: April 13, 2000 (Alex's 3rd Birthday)
Time: 4:56 p.m.
Weight: 9 1/2 pounds
Length: 21 1/2 inches
Hair color: light brown
Eye color: blue
Time Mommy spent in labor: 42 hours
Hospital: Portsmouth Naval, Portsmouth, Virginia

Alex hugging Hannah before her birth.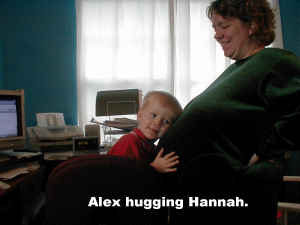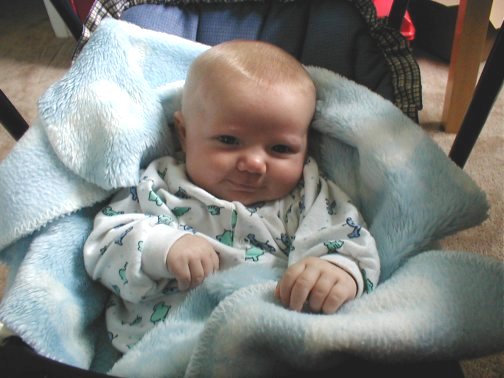 Hannah at nearly 3 months old.



Hannah will be welcomed home by big brother Alex. She will take her first ride home in a 1983 Chevy Station Wagon with fake wood on the side to ensure a great start in life for her.

Bill and Becky are happy to bring Hannah into this world and look forward to being a part of her wonderful life.