Football 2006 and the Superbowl

You can check out the Superbowl Predictions here.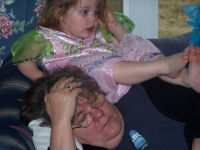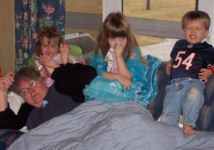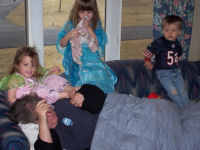 How Kathy watched Da Bears beat Seattle....until she kicked the kids downstairs!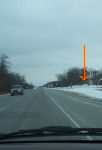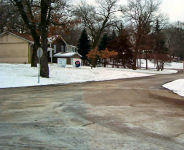 Coming up on our signs!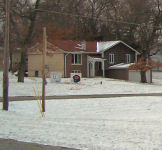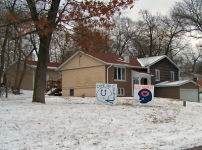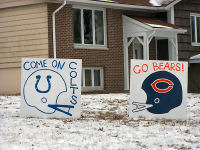 Our signs during the day.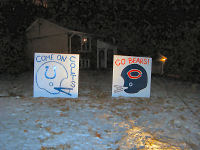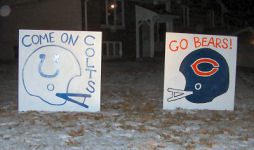 Our signs at night.

Thanks to Kathy, Terry, Jean and Laura for making and setting up the signs.

Laura and Stacey Gillespie watched the Colts beat the Chiefs at the RCA Dome in Indianapolis.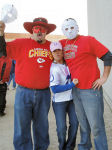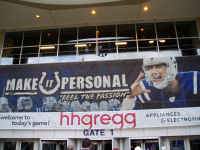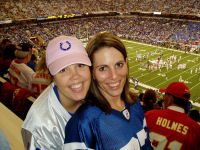 Laura and some Chief fans....The Stadium....Laura and Stacey



Kathy and Terry watched the Bears beat the Saints and the Colts beat the Patriots while watching Daphne and Erin. Daphne slept through most of the afternoon and Erin didn't like it when the tv talked about "time-outs." At one point she turned to the tv and said, "No time-out!"



Laura and Stacey Gillespie watched the Colts game at the RCA Dome in Indianapolis.

pics will go here



And Then....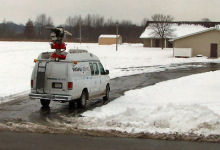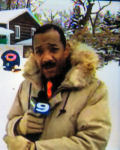 The WGN News Van pulled up and Robert Jordan interviewed Laura!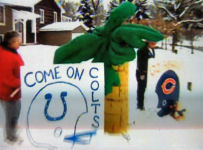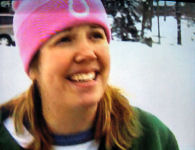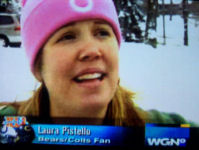 Kathy was in the scene for about 2 seconds. Laura's interview was shown on WGN'S Noon News.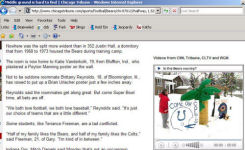 And the link to the interview was on WGN's website and The Chicago Tribune's website!



Also....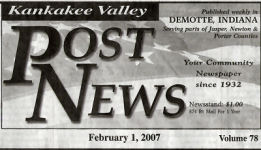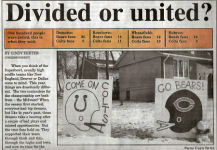 Our signs were featured on the front page of the KV Post.
This local publication comes out once a week.



And finally....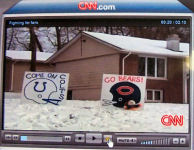 Our sign was featured in a spot on CNN.com!
And it also ran several times on CNN Headline News on February 3, 2007!
As Eileen aptly put it, our signs are becoming a legend!

The Superbowl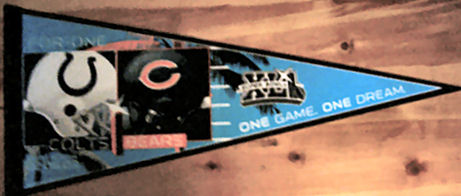 Kathy, Terry and Eileen watched the Superbowl in DeMotte. We were quite noisy during the first quarter and rather quiet during the fourth quarter. But hey, we're still number two!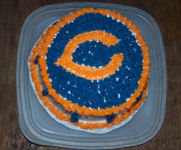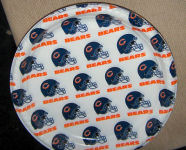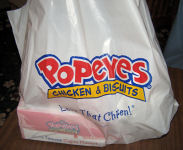 Jean sent us a cake she made and Eileen brought chicken. Fun times.



In Byron, Becky and Bill had a party with the Ditmars. At least John had the good sense to wear a Bears shirt!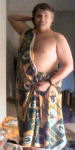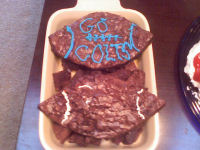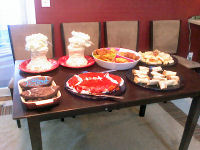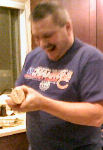 Bill in his Packers toga....the food and John in his Bears shirt.



In Hebron, Jean, Jeff and Brendan watched the Superbowl at home. Jean made a Colts cake for Jeff and Nancy Lahm.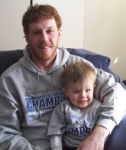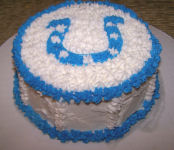 Jeff and Brendan....Cake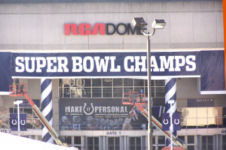 The view from Jeff Hardesty's window at work!

Email Kathy Return to Kathy's Home Page