Arrived at 7:36 p.m.


on December 31, 2004
weighing 8 pounds and 11 ounces
and measuring 20 inches!
Welcome Brendan!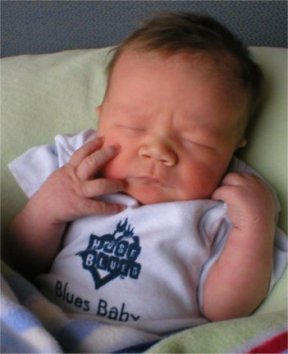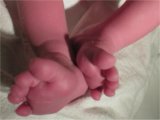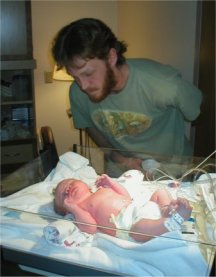 Brand New!



Waiting For Brendan: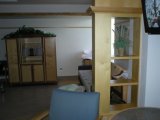 Jeff on the phone....printout of Brendan's heartbeat....the birthing suite







The Grandparents and the Christmas trees in the waiting room and lobby.






Jean, Jeff and Laura waiting.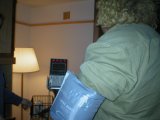 Jeff opens his gift--a hot dog....Jeff checks Jean's dinner....playing with the blood pressure machine.





Jeff ready to help....the sign on the door.



New Year's Day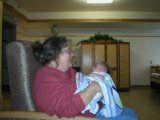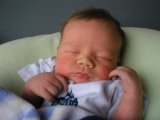 Grandma Kathy and Brendan....Some gifts, cards, flowers and balloons.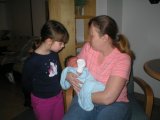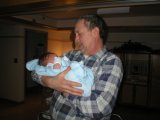 Allyson and Rachel with Brendan...Grandpa Jeff and Brendan...Brendan sleeping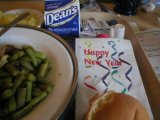 Brendan wrapped liked a taco....New Year's Day Lunch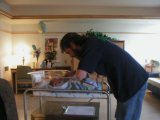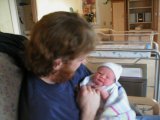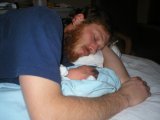 Daddy and Brendan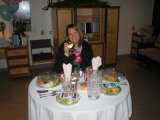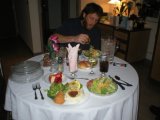 The Celebratory Dinner




On the way home to:
21 Maxwell Unit 2
Hebron, IN 46341




At home with Mama


Highlights of Week One: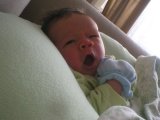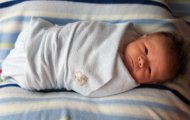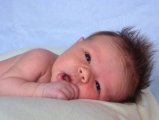 A big yawn....wrapped like a taco....all fluffed up!


Highlights of Week Two:




Brendan with Daddy....Brendan and Mike Brawner


Highlights of Week Three: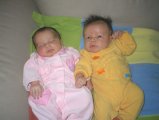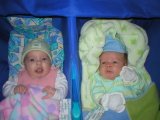 Brendan meets Madeline Marie Maracich....Cousin Erin and Brendan at the Shedd Aquarium
Mommy measuring Brendan like a fish!


Highlights of Week Four: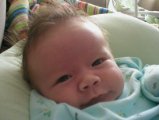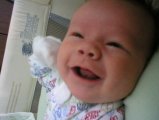 Brendan really enjoys Morning Happy Fun Time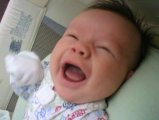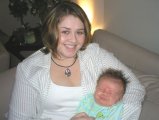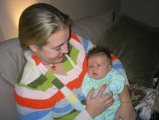 Brendan laughing....Brendan and Melanie Fetsch....Brendan and Nicole Nalepa


Highlights of Week Five: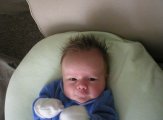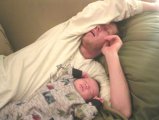 Brendan and Klaus....Brendan....Brendan sleeping with his arms up...just like Daddy!


Highlights of Week Six: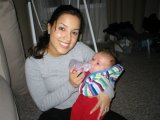 Wendy Evenson holding Brendan....At Stoney Run Park with cousins Daphne and Erin Eileen


Highlights of Week Seven: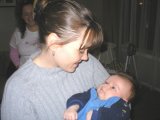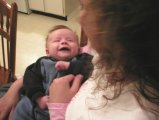 Brendan with Jen Olehy and Kelley Fox







Brendan with Tiffany Fox, Natalie Zacher and Lisa Anderson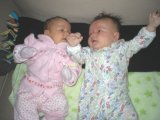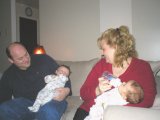 Brendan with Madeline Maracich.....Tom, Brendan, Jen and Maddy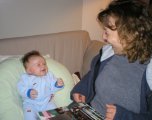 Brendan with Jen Brawner and sleeping just like Daddy.


Highlights of Week Eight: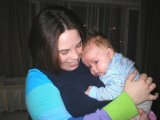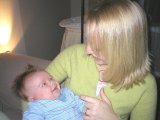 Brendan with Christine Alms, Kelly Hayes and Kimmie Kintz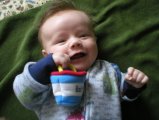 Brendan with his very first bait bucket.


Three Months Old:



GQ & What You Talkin' About, Willis?


Four Months Old: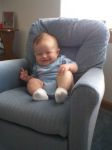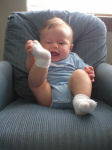 Sitting in the recliner and trying to eat his foot.


Five Months Old: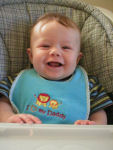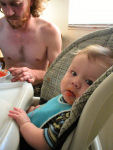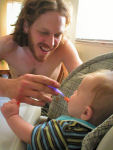 Happy Brendan.....looking at Mama....Eating solid food for the first time!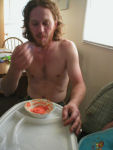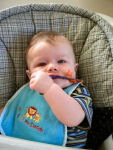 Daddy tries out the carrots....Brendan feeding himself!



Congratulatory Emails

Email Jean, Jeff and Brendan
Email Grandma Kathy
Return to Grandma Kathy's Main Page