Cantigny

Grandma Kathy, Brendan and Owen met

Pat, Bridget, Layla and Odin there

June, 2018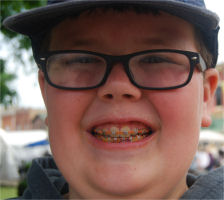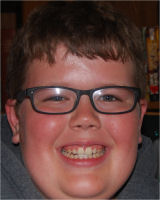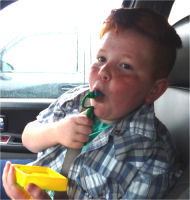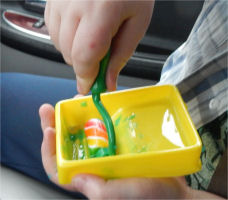 First, Brendan had his braces taken off!....Eating breakfast in Grandma's van
Why yes, that is candy paint and a candy roller....I couldn't even bear to taste it.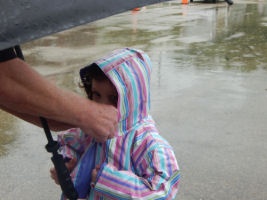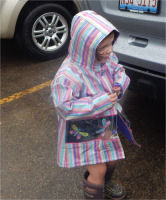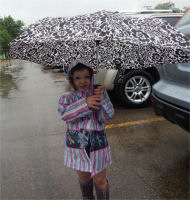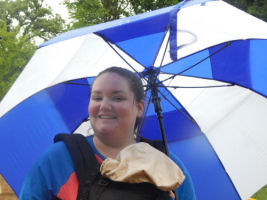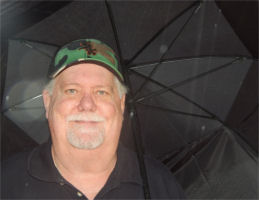 Grandpa Pat helps Layla with her rain coat...Bridget, Odin and Pat under umbrellas.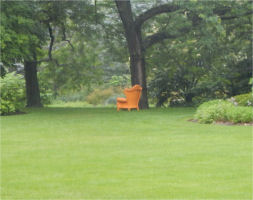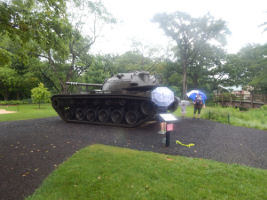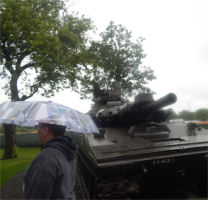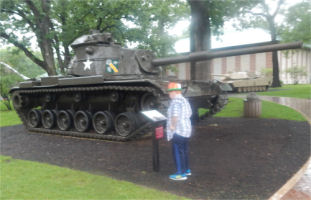 Brendan spotted a chair in the wild....Tanks!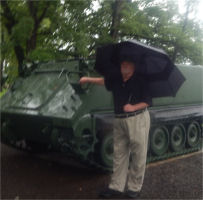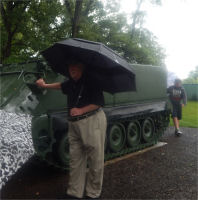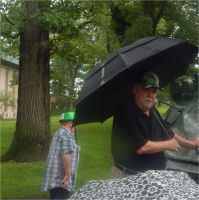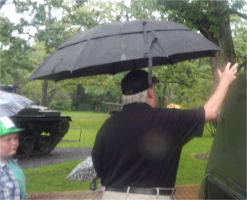 A tank like the one Pat used when he was in the Army.
He explained a lot of stuff to the boys.
They really liked that because they talked about it later!....Fun!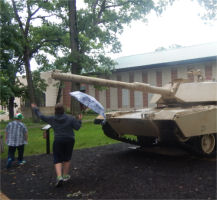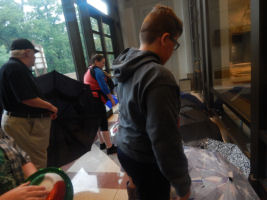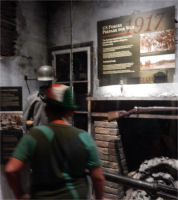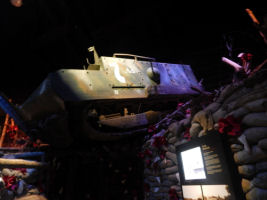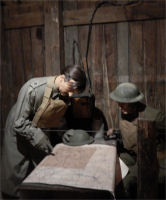 Another tank....Moving inside the Museum
Owen reads about the War of 1917.
We're in a trench....Guys making plans.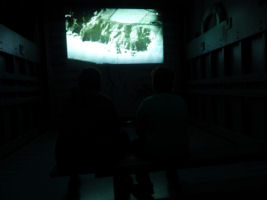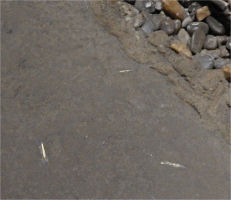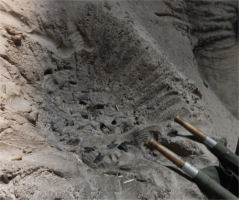 We watched a movie In a landing craft headed to Omaha Beach.
When the movie was over, the craft opened and we were on the beach looking at shells.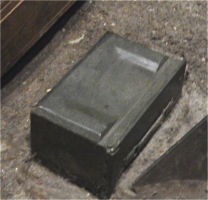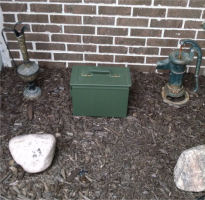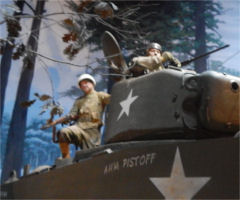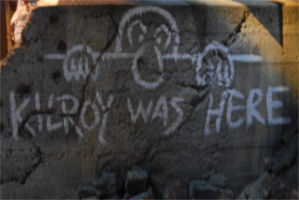 An ammo box like Terry's....One of Terry's ammo boxes....Tank....Kilroy was here.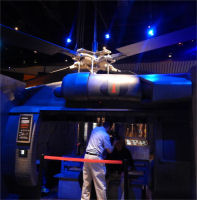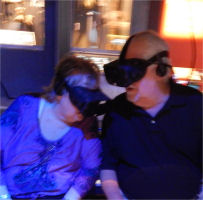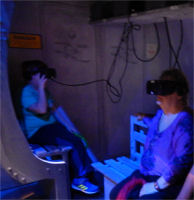 A very exciting virtural reality helicopter ride and search of a home in Afghanistan.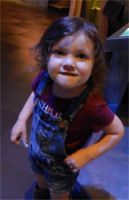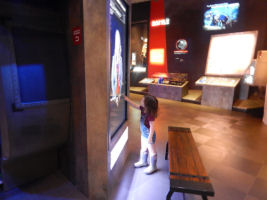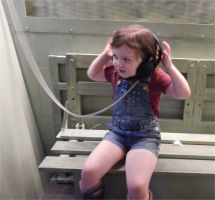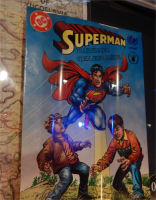 Brendan's favorite picture of Layla....Layla exploring and listening....Superman.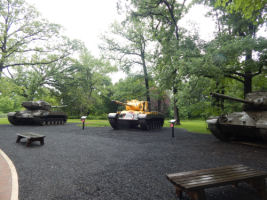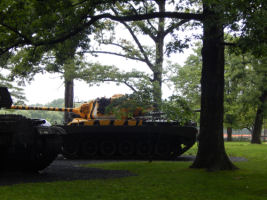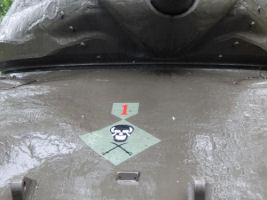 More tanks....Owen read every plaque in front of every tank there!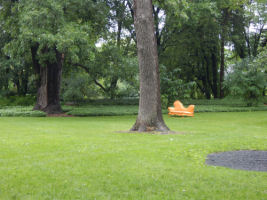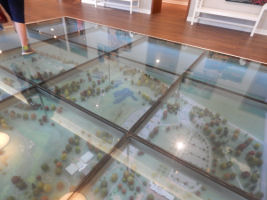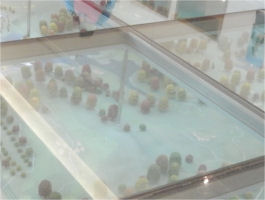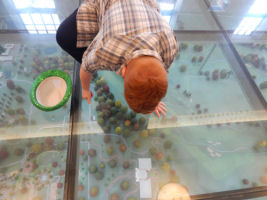 Another yellow piece of furniture in the wild....A very cool floor (The layout of Cantigny).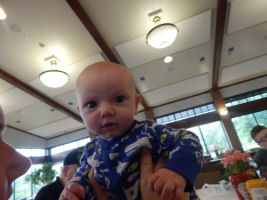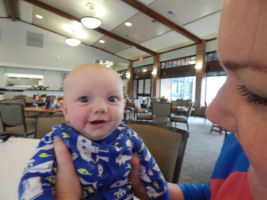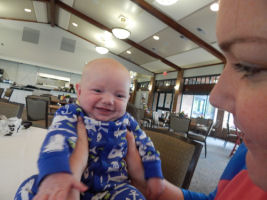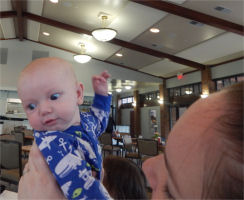 Happy Odin posing....then, "Wait, what's going on over there?"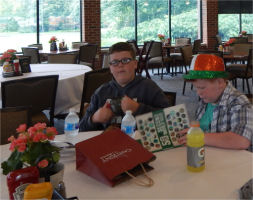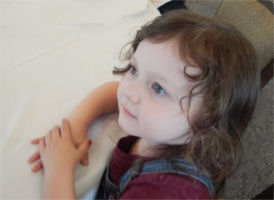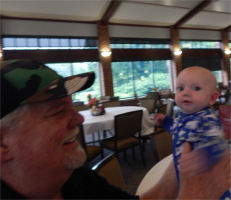 The boys (Layla calls them Bowen and Bowen) had cheeseburgers for lunch....Stunning Layla...."Look, Grandpa Pat, there's a camera!"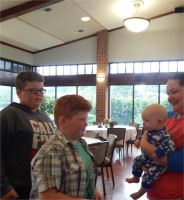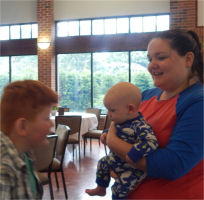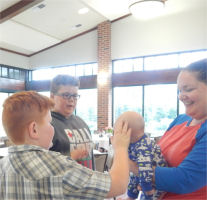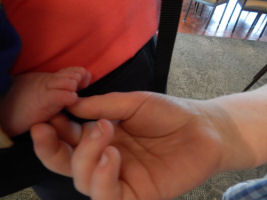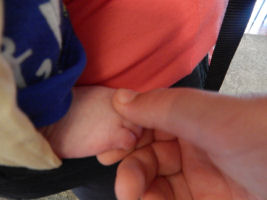 The boys explore meeting Odin....They each shook his foot good-bye....It's hard to forget these are Jean's boys!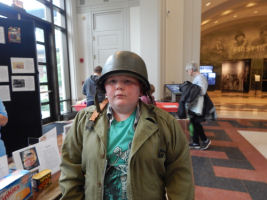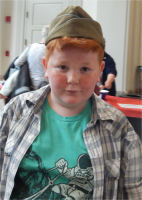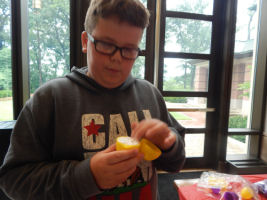 Owen trying on Army stuff....Brendan made slime.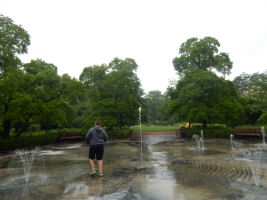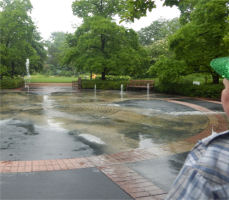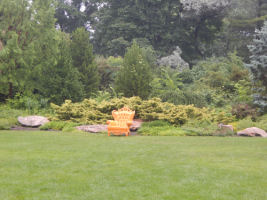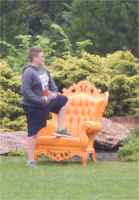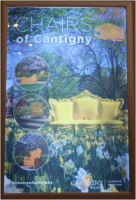 Playing in a fountain....Another yellow chair....A poster about the yellow chairs....it just says, "#chairsofcantigny"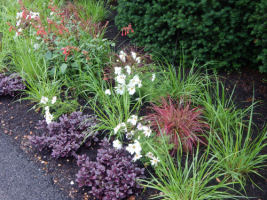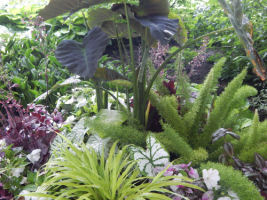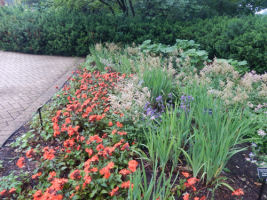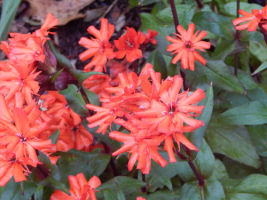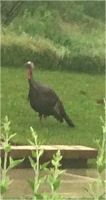 Pretty flowers and a turkey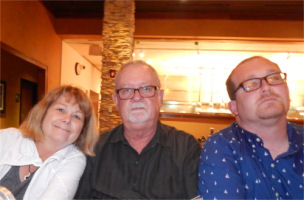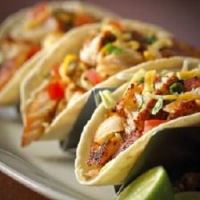 The boys and I had a great dinner with Sue, Jim and Kyle at Granite City.
Brendan had tacos.....Owen had....wait for it....a cheeseburger!

Email Kathy

Return to Kathy's Page