Visiting Daddy in Chicago
September 21, 2006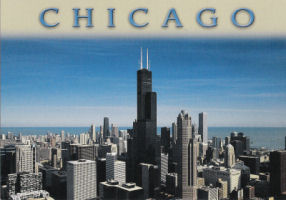 Mommy, Grandma Kathy, Daphne and Erin caught a train in Richton Park to ride to Chicago. This was a treat for Daphne who is poddy trained now and wanted to ride a train. We just made the train--we had to run!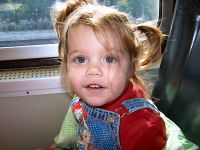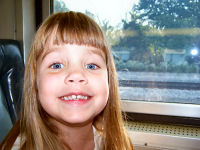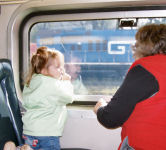 Erin....Daphne....Erin and Grandma Kathy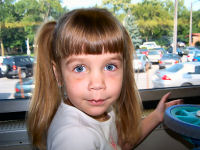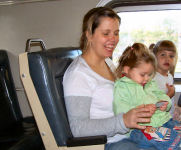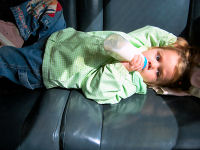 Daphne with her hair up....Mommy, Erin and Daphne....Erin takes a break.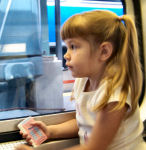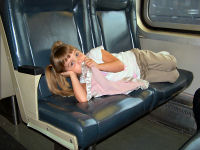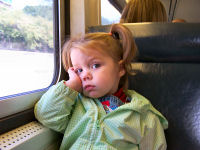 Daphne....Daphne takes a break....Erin gets bored.
Two different "Train Men" gave the girls extra tickets and they really liked that.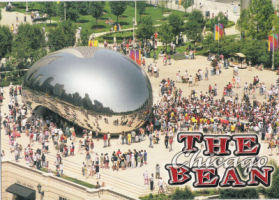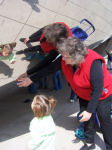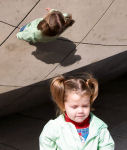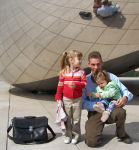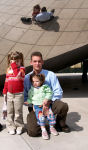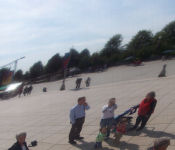 We met Jimmy at The Bean and had fun.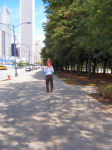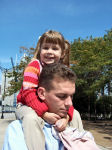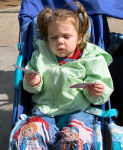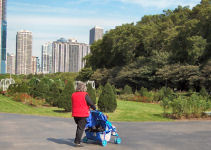 Daphne's favorite Chicago transportation is Daddy....Erin still playing with her train tickets
Erin and Grandma Kathy at the Rose Garden.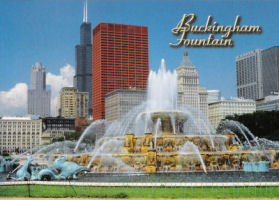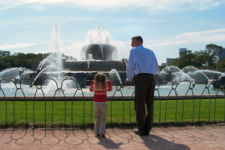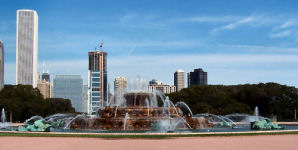 Buckingham Fountain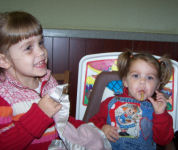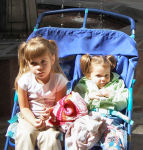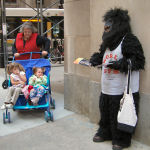 A view of The Sears Tower from Buckingham Fountain
A flower set against the Aon Center.
Lunch at a quaint Chicago Restaurant....McDonald's.
Posing by a fountain.
Mommy wanted a picture of the girls with the Gorilla....Daphne was wary....Erin screamed.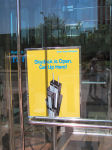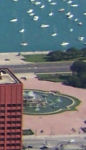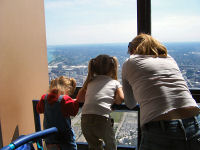 I really liked this sign....Buckingham Fountain from The Sears Tower....Daphne and Laura looking out
(Erin is looking at a grate in the floor).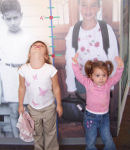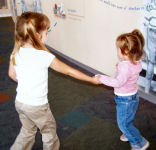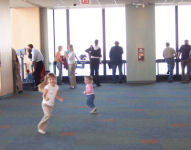 Measuring, dancing and running on the Skydeck.
Cost: $11.95 adult and $8.50 youth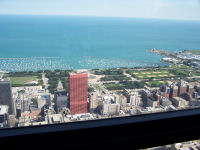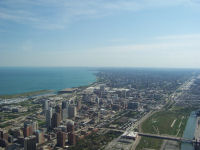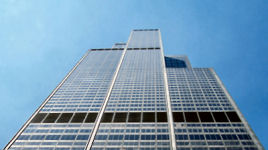 A couple of views from the Skydeck and a view of The Sears Tower from the ground.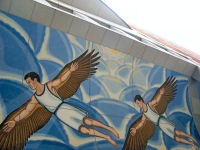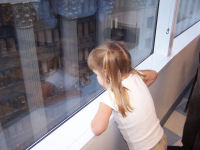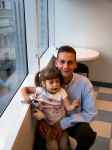 The ceiling to the entrance of 120 LaSalle where Jimmy works.
Erin was asleep so Daphne and Laura went up to his office with him.
Looking out the window and posing by the window.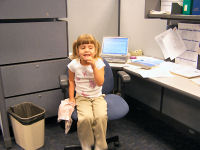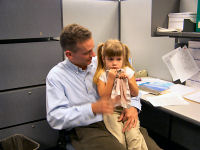 Daphne sat in Daddy's chair and asked him why his desk was so messy.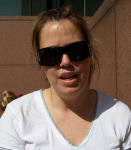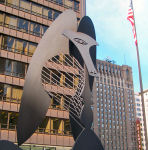 Laura in her new sunglasses....The Picasso.
When Daphne first saw the picture of the Picasso, she said, "Grandma, it's upside down!"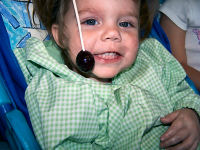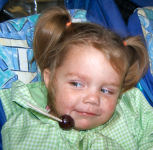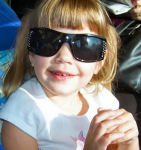 Erin was quite proud she got her sucker caught on her face. "Look at me!"....Daphne in Mommy's sunglasses.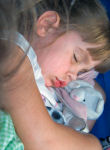 Daphne asleep on the train ride home.

Return to Grandma Kathy's home page Email Grandma Kathy