Christmas

2009



Kathy and Terry's Christmas Tree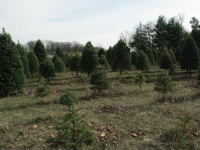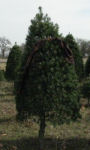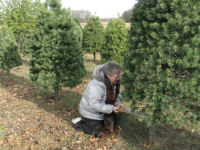 The perfect tree....I marked it with my scarf while we moved the van closer....My very first time sawing down the tree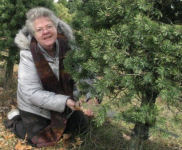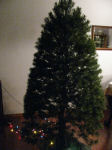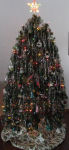 Actually cutting down the tree wasn't that much fun so Terry finished for me....The tree at home....All decorated



Gingerbread Houses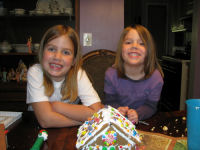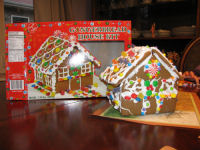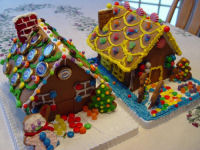 Daphne and Erin's.....Sean and Friends did a couple also



At Jim and Sue's on Christmas Eve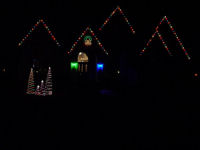 The beautiful lights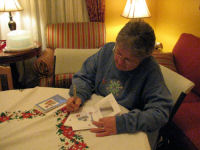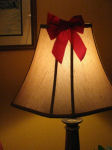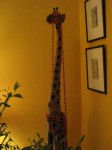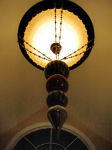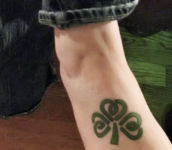 Kathy writing cards from Mike...Just a few of the lovely decorations....Bridget's new tattoo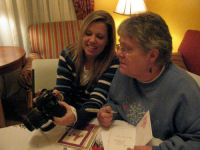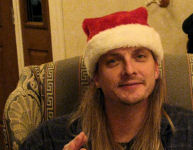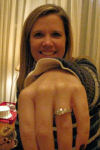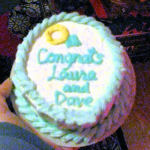 Laura and Kathy looking at the engagement pictures....Dave....Laura and her engagement ring....The cake made by Jean....Dave and Laura

Time To Sing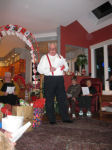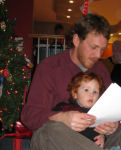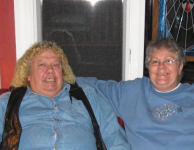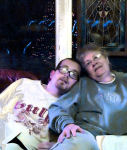 Pat....Jeff and Owen....Terry and Kathy....Kyle and Kathy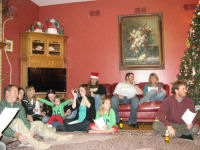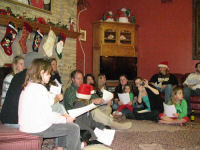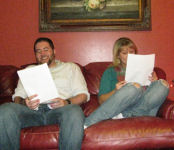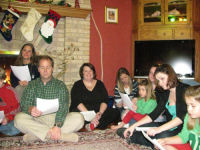 Singing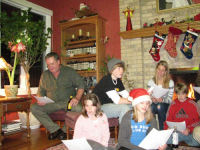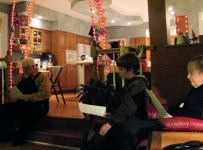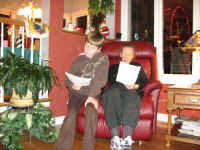 More Singing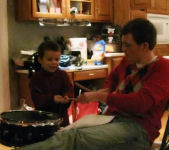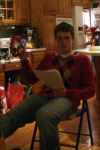 Brendan tried to help Michael drum the drum during Little Drummer Boy.....Michael was on his own with the bells for Jingle Bells

Opening Gifts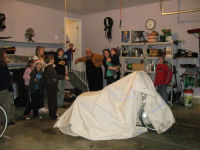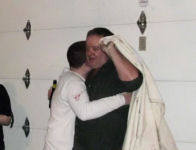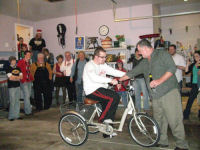 Kyle opened the first gift....A big hug for his Dad....Great gift!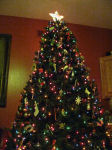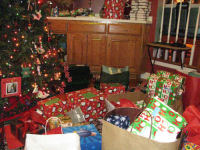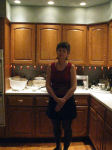 The tree....Gifts....Sue is her usual place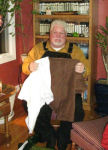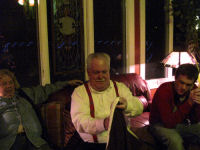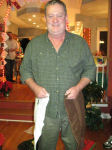 Mike, Pat and Jim were thrilled with their Face/Butt towels made by Kathy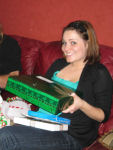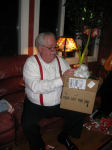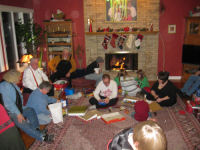 Alissa hopes she gets a towel too (she did)....Pat opens his urn of Anna Nicole Smith's ashes from Terry....More gift opening
Everyone really enjoyed their gifts. And Pat changed the lives of all the women present with his gifts of Go Girl.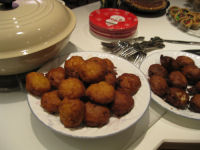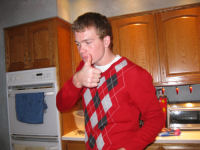 All the food was delicious. Michael approved of the deep fried Oreos.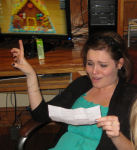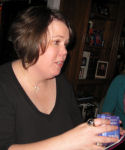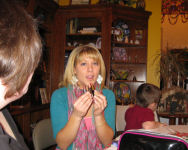 Jean had a follow the clues game for the young ladies
Alissa reads a clue....Jean presents prizes (Lancome products)....Stephanie chooses a prize.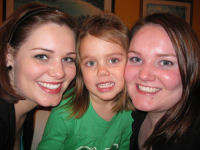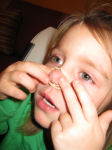 Alissa, Erin and Bridget pose in Lancome lip gloss....Erin puts a rubber band on her noes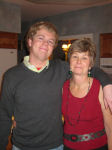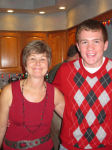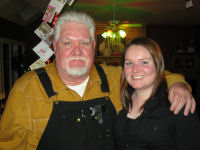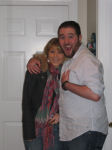 Sean and Sue....Sue and Michael....Jean, Michael and Bridget....Mike and Bridget....Stephanie and Brian

The kids played downstairs and had a lot of fun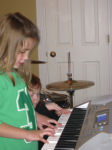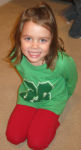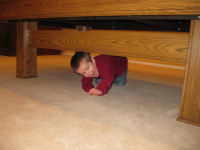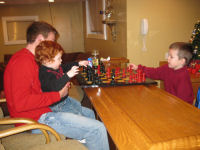 Daphne and Owen play a duet....Erin....Brendan under the pool table....Michael and Owen play chess with Brendan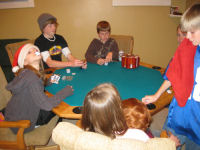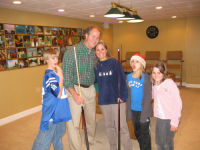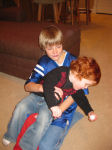 Playing cards....Adam, John, Becky, Bailey and Charlotte....Adam and Owen

Playing Catchphrase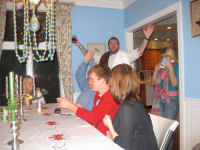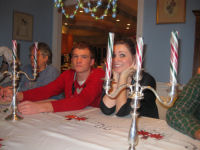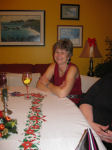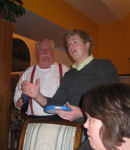 Chance enters the game....Kathy,Michael, Alissa....Sue....Pat, Sean and Jean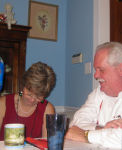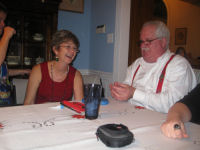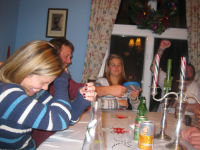 There was a lot of laughter
And of course the girls won!

Silly Poses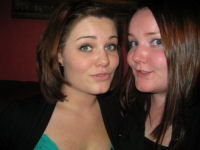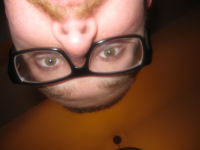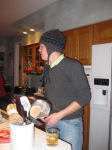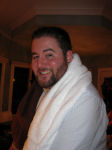 Alissa and Bridget....Kyle....Sean in his hat....Brian with his towel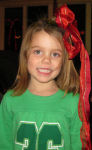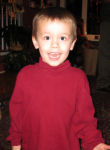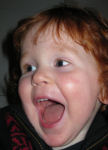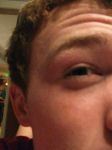 Erin....Brendan....Owen....Michael

Five More Celebrations!

The Ward Family Christmas

Southwest Airlines Company Party in Dallas

Pat Corbet Christmas

Hines Christmas

Pistello Christmas

Email Kathy

Return to Kathy's Page