Christmas 2015


In Indiana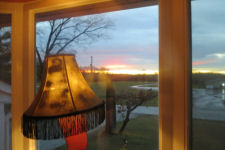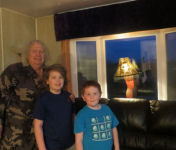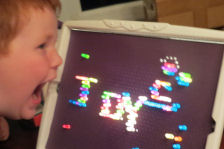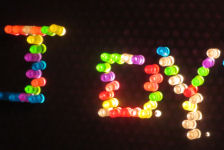 The leg lamp at sunset....Terry, Brendan, Owen and the lamp....Owen made Joy


At Jim's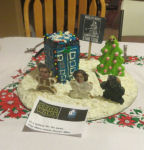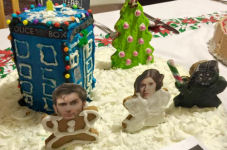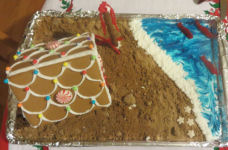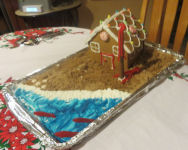 Daphne and Erin's mashup of Dr. Who and Star Wars....Pat and Alissa's beach scene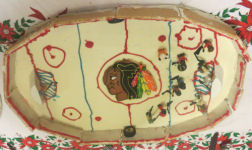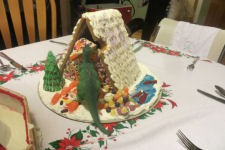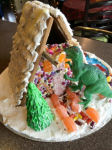 Sean and Michael's stadium....Jean and Owen's dinosaur
Everybody won!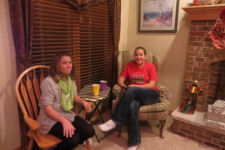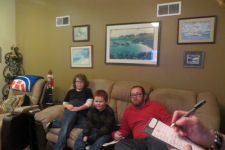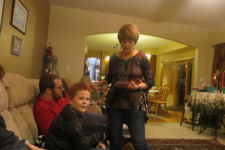 Erin and Daphne chat....Sue ran a bunch of very fun games....here she is collecting guesses for guess the number of coins in the jar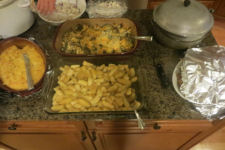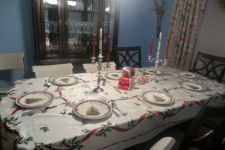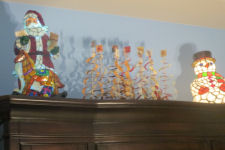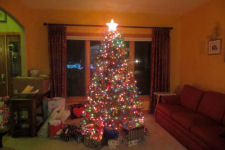 Great food and terrific Christmas decorations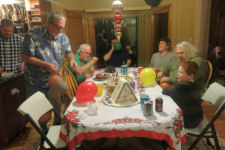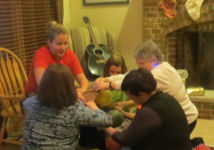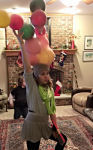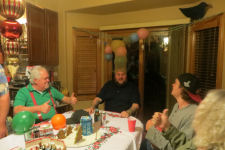 The game: Blow up and stuff balloons into panty hose.
Have one person wear the balloons.
Sing Jingle Bells. Win! The girls won!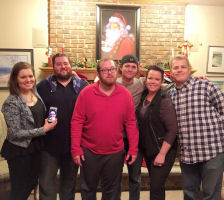 Cousins with Bridget on that computer thingy in Alissa's hand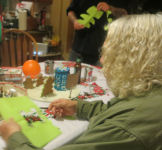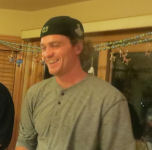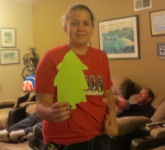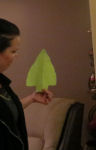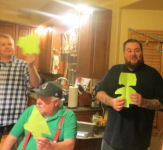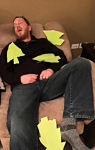 Game: Hold a green piece of paper behind your back and rip a Christmas tree
Michael took one look at Terry's and exclaimed, "Uncle Terry, What the Hell?".....cracked me up.
Some of the trees ended up on sleeping Jeff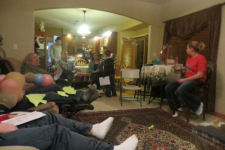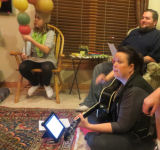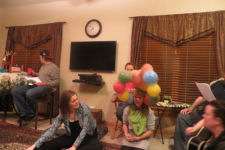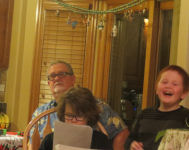 Singing....Jim sings Five Gold Rings. We all need to practice Little Drummer Boy for next year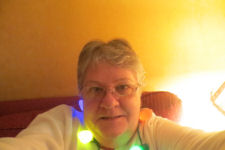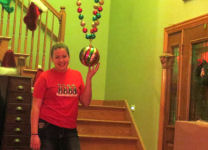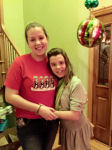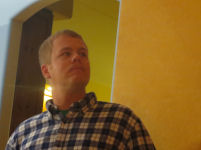 Kathy selfie....Daphne and Erin in the foyer....I accidentally asked Sean if his mustache was real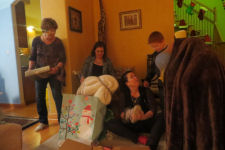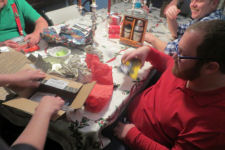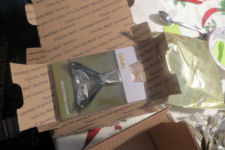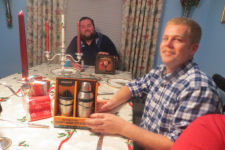 Grab bag gift exchange....Always a fun time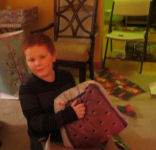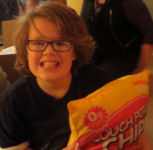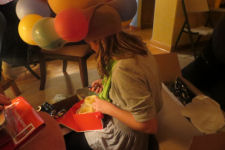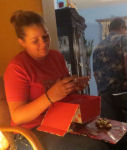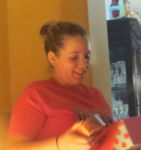 Owen with his ice cream sandwich pillow....Brendan with his couch potato chips pillow
Erin with her remote control candles....Daphne with her box of bacon gifts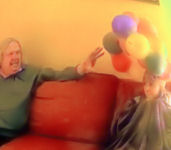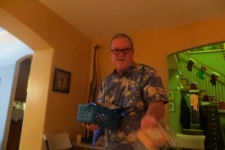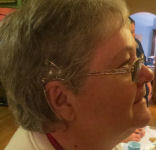 Erin bonds with her Grandpa Terry....Jim shows his Jim's Cheese from Yesteryear in DeMotte....Kathy's incredibly cool ear things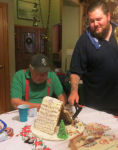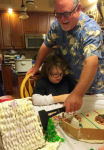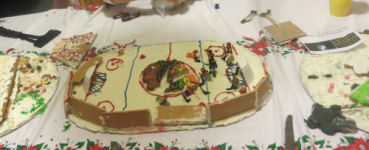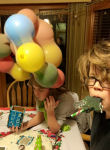 Destroying the gingerbread houses....The eleveners dig in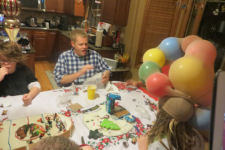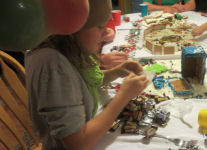 The Game: Unwrap a huge ball of candy and keep what you get. You unwrap until the next person rolls a six.
Daphne and Erin made quite a haul and Erin unwrapped the eight quarters in the center of the ball.
Thanks, Aunt Sue!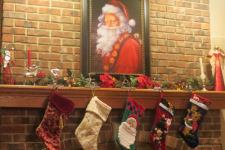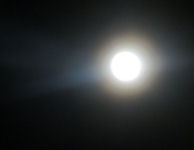 The fireplace....The Christmas Full Moon


At The Lahm's
Pictures and captions from Jean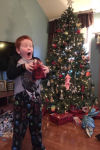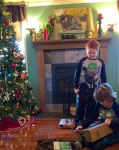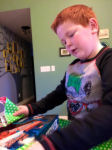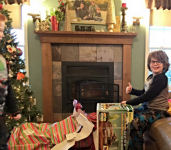 The magic of Christmas. Ironically, he is opening a magic 8 ball.
Thanks for another great year, Amazon.
Rooster was happy with the snowball launcher from Santa. Now we just need some snow.
Brendan can't wait to get a pet lizzard.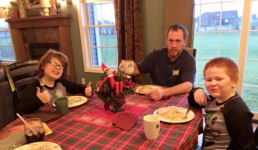 Christmas Breakfast....Notice the green back yard!


Ward Family Christmas at The Lahm's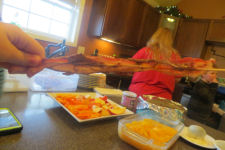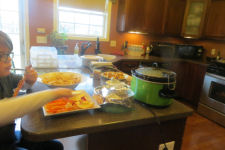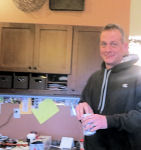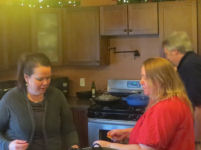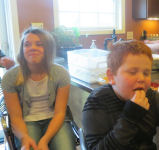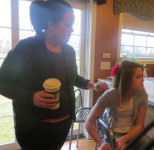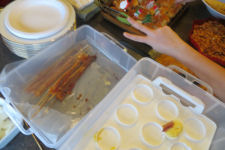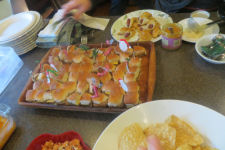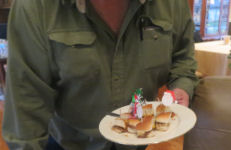 Terrific food and drink including chocolate on bacon on a stick, fancy sliders, mac and sausage, cheese fondue and cookies and candy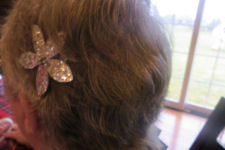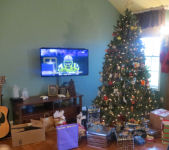 Grandma Kathy's adorable hair and the wonderful Christmas tree with gifts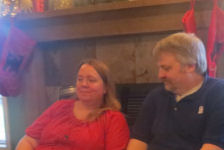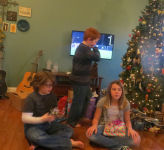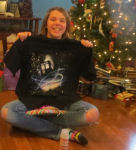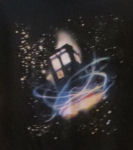 Finally time to open gifts....Erin with her Tardis shirt from the Hineses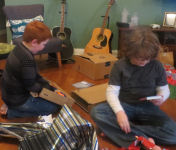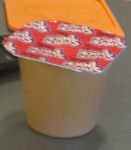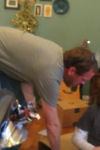 The girls got Christmas socks but the boys got butterscotch pudding cups....they liked that....Jeff cleaning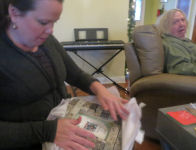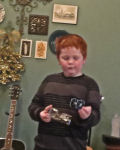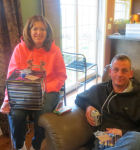 Jean opening a picture frame from the Hineses....Owen opening a tie fighter that he picked out as his gift To Owen From Owen (it's a tradition)...Heather and Jimmy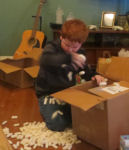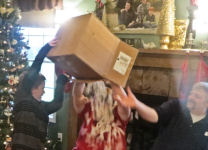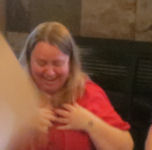 Owen collected a bunch of packing peanuts and shared them with Aunt Becky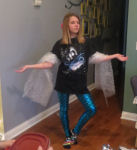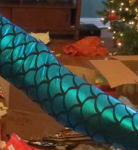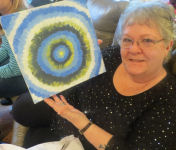 Erin checks out her mermaid leggings....Grandma Kathy holds up a beautiful picture that Daphne painted for her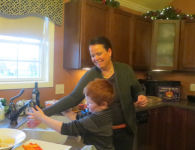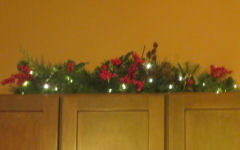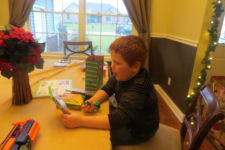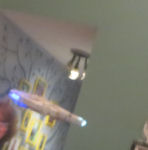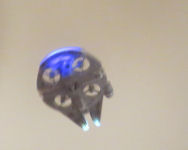 Jean and Owen...Decorations....Owen checking out some gifts....A remote controlled Millennium Falcon (sooooo cool)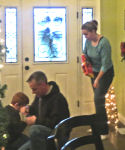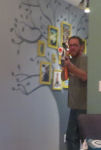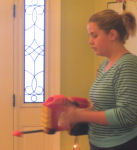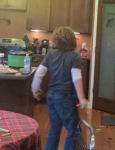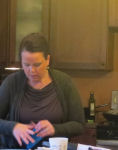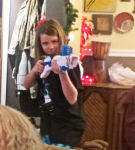 The party ended not too long after the great nerf gun battle!

Email Kathy
Return to Kathy'sPage