Christmas 2020

Christmas at Kathy's for Daphne, Erin and James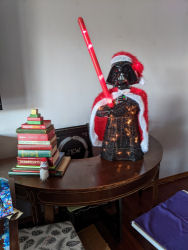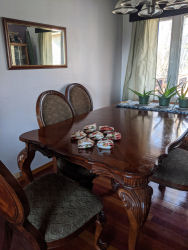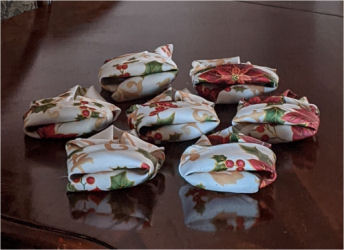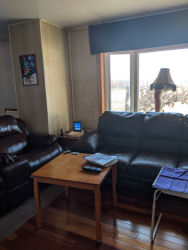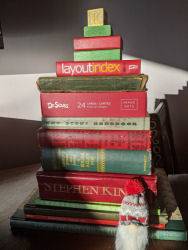 My book Christmas Tree...Darth Vader....My fancy folded Christmas napkins....Frontroom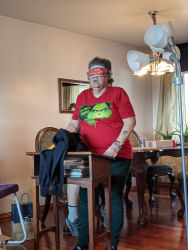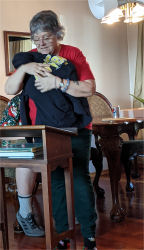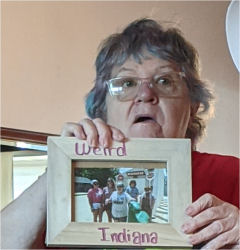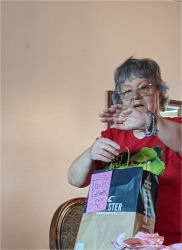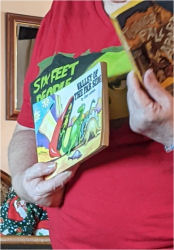 We were instructed by Jean to open our gifts at the podium....I had to approach the podium blindfolded because Erin didn't wrap her gifts
Erin returned my book Things Fall Apart and my New York sweatshirt....nice....She also actually also made a great Christmas Card for me
Daphne made this frame for me and James made a couple of bracelets....Fun stuff
Jean also returned a book I own....One of my ten Far Side books that the boys borrowed about six months ago....sigh
Question: Did anyone else receive a returned book for Christmas? How about two? Lol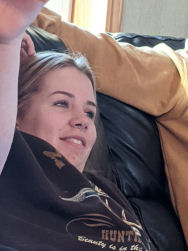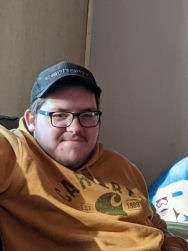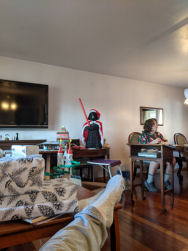 Daphne....James....Erin's view of the festivities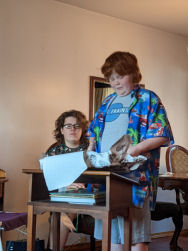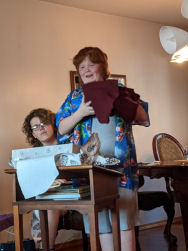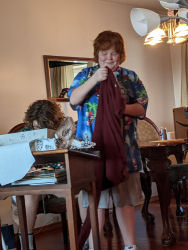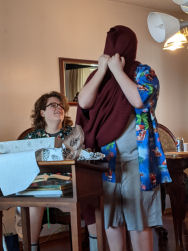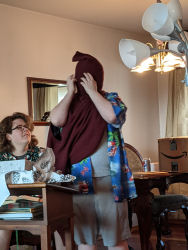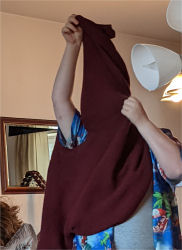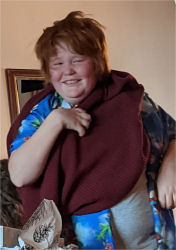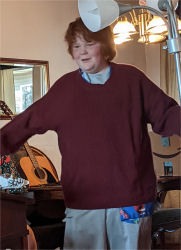 The boys had no gifts to open so Owen opened one of Daphne's. His head didn't fit in the arm of the sweater....lol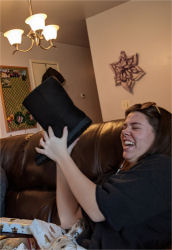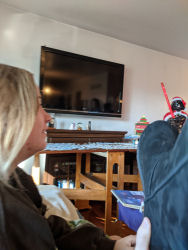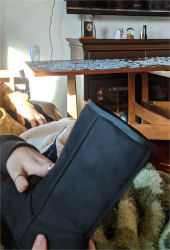 And then we threw Daphne's new boot around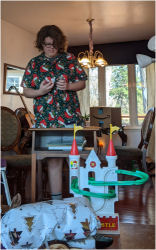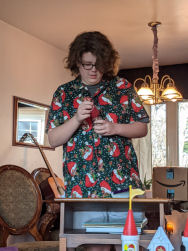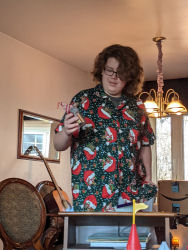 Owen brought up the noisy, funny Santa tracks..Some people moaned....Brendan opened one of Erin's gifts...It was an ornament and tealight...He put the ornament in the light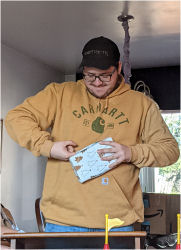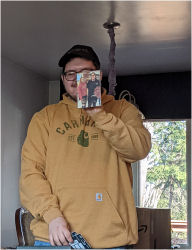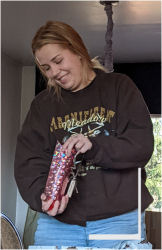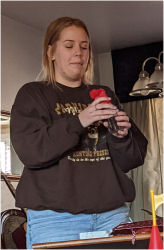 James and Daphne open their gifts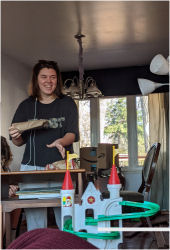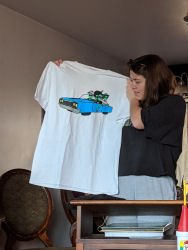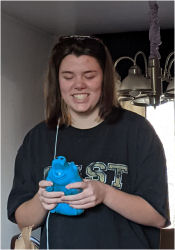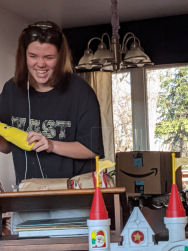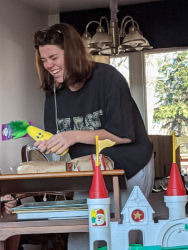 Erin enjoyed opening her gifts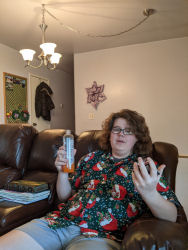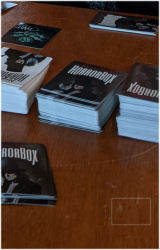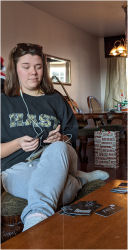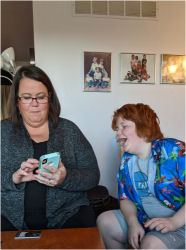 Then we played games and laughed a lot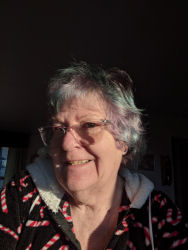 I opened gifts with Becky and Bill on Zoom....very fun!

Christmas Eve at the Lahms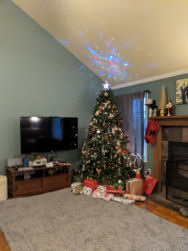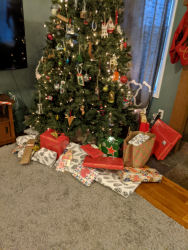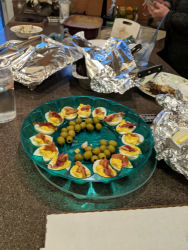 The Lahm tree with the cool ceiling light and my deviled eggs for Jeff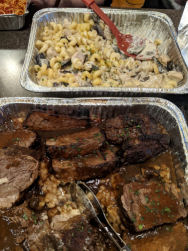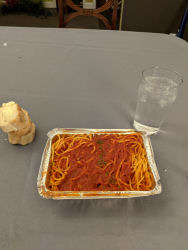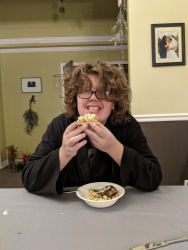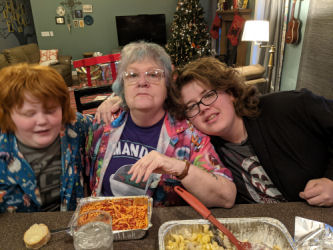 We had the dinner catered from Lucrezia Italian Ristorante....delicious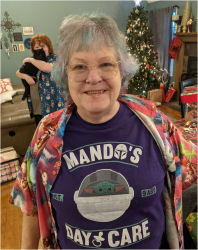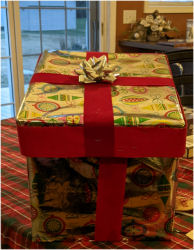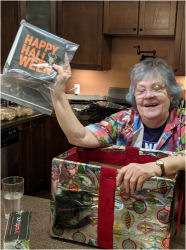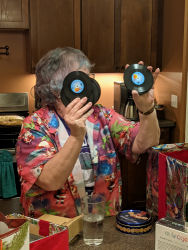 I have twelve Christmas shirts so I wore my Mando shirt....I use the same "Hostess" box every year....The favorite gifts were cookies and coasters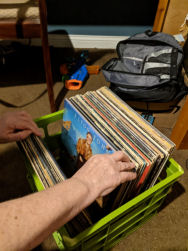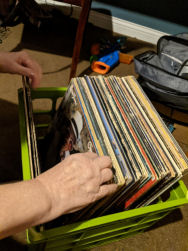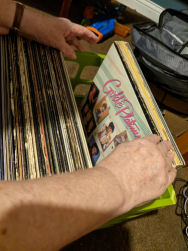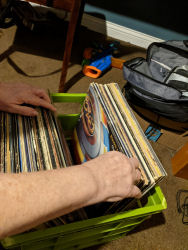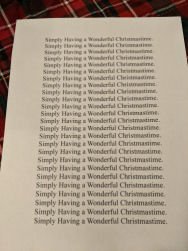 Checking out Brendan's Vinyl collection....I also checked out Owen's later....The Christmas song we sang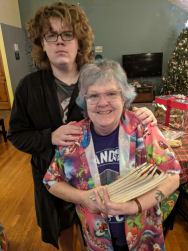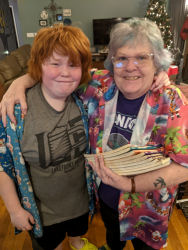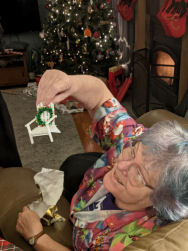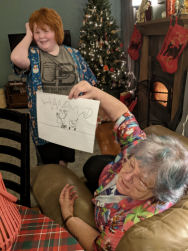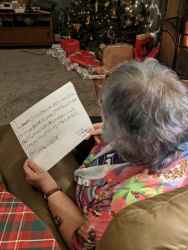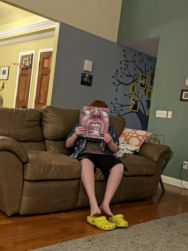 The boys found and returned the rest of my Far Side books (That means I actually got eleven books returned as gifts)....The boys also gave me their homemade gifts
Owen open his vinyl and then went to play it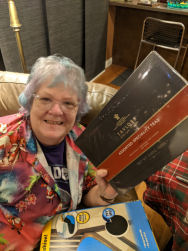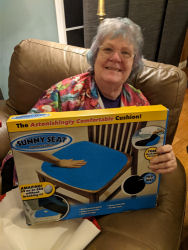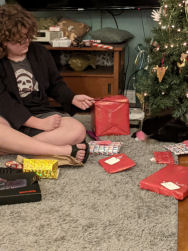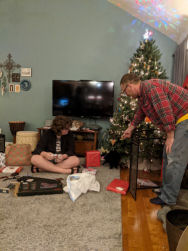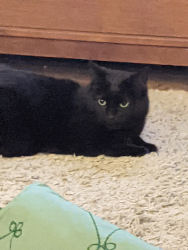 Kathy opens gifts from Pat and Brian....Brendan and Jeff play with Minerva and her new cat toy....Minerva


A video of Weird Indiana To Kathy from the Lahms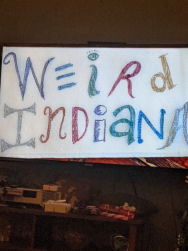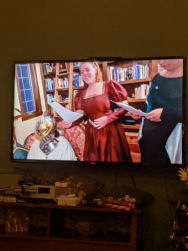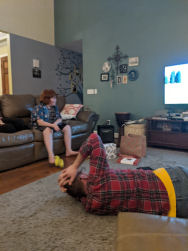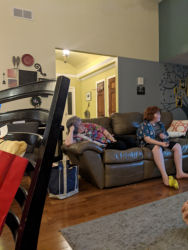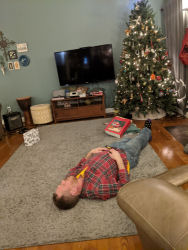 Watching Weird Indiana....Jeff slept...That made it a real party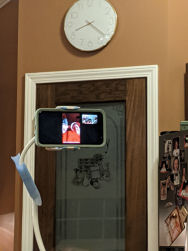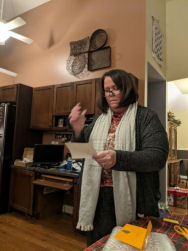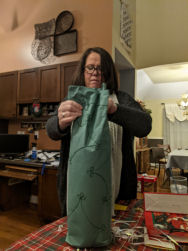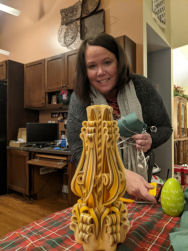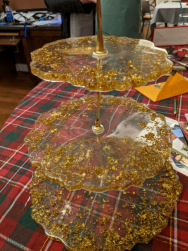 Present opening on Zoom with Becky and Bill....Jean opens her unique candle....and lovely homemade serving tray

Christmas Day at The Lahms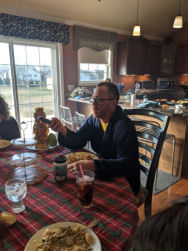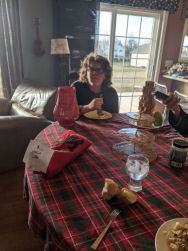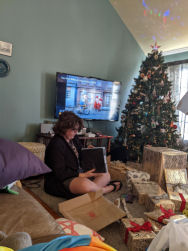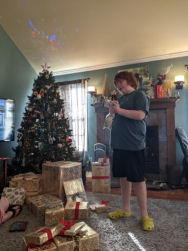 Christmas Day breakfast....Very slowly opening gifts....Seriously the boys opened their gifts over several hours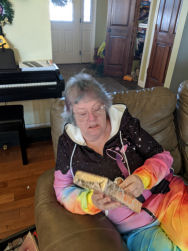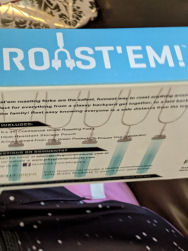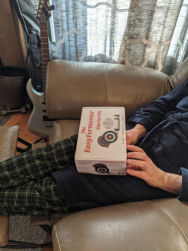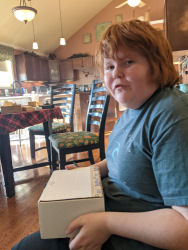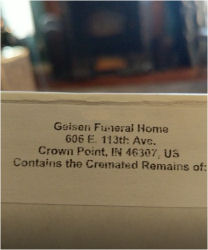 Opening gifts....Owen was not very happy about the box one of his gifts came in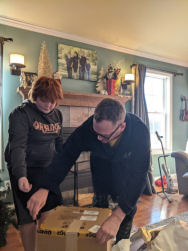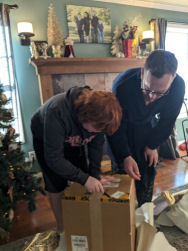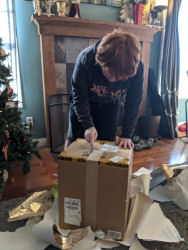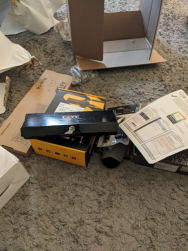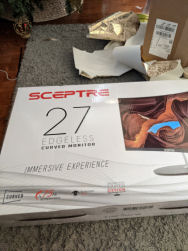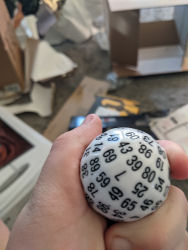 Jeff showed Owen how to use a knife to open his box...And then let him do it....I seriously don't know what half of the gifts for the boys are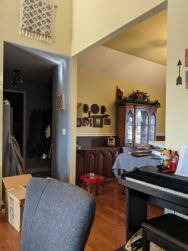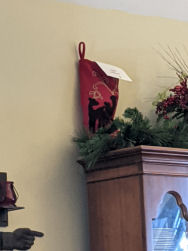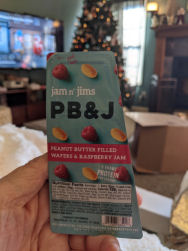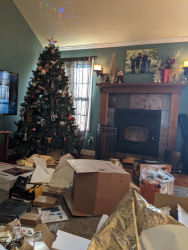 Santa hid our Christmas stockings....Mine was above the hutch....The aftermath of the gift opening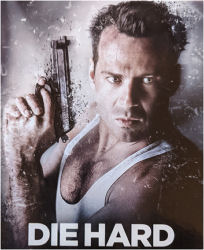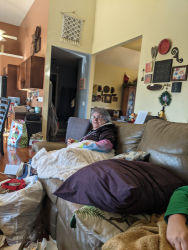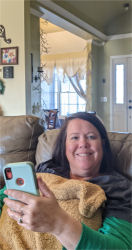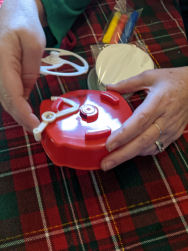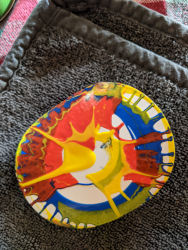 Of course we watched Die Hard....When the boys were at my house, they ran out of time to go to Dollar Tree
So I went for them and got them five things I though they would like....They laughed at what I picked out
But Jean and I were intrigued by the Spin Art for a dollar so we played with it!

Christmas Pictures From Pat and Bridget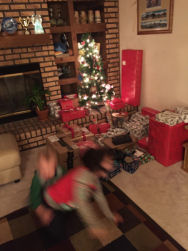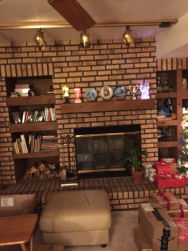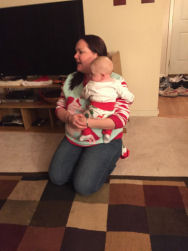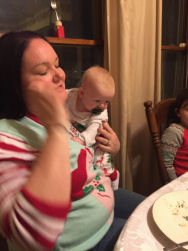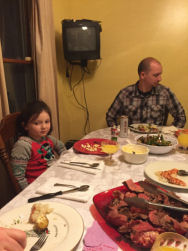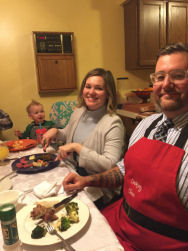 Check out Vinny looking at the table wishing he was old enough to eat real food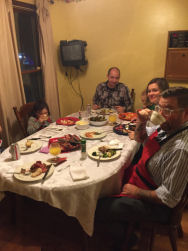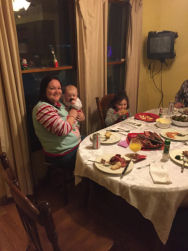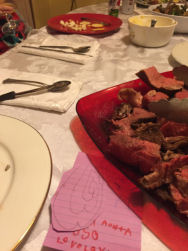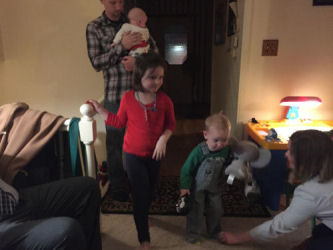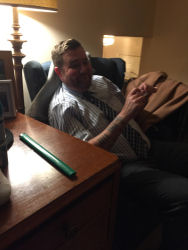 Just a real fun time!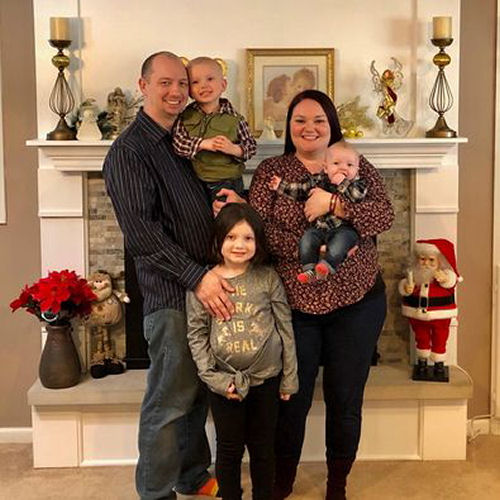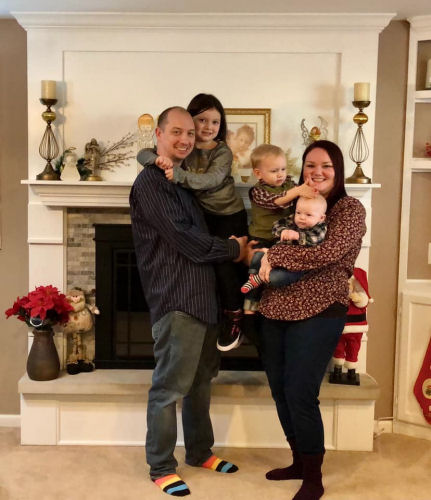 Odin gives Vinny a mohawk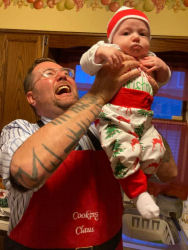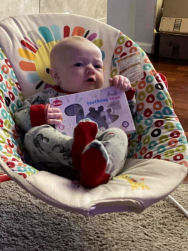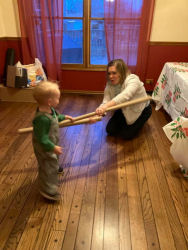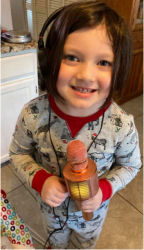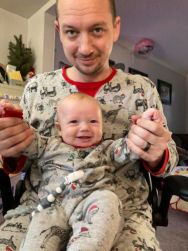 Brian plays Lion King with Vinny....Darren plays Sooooo Big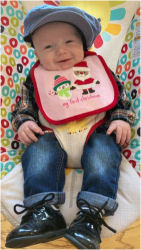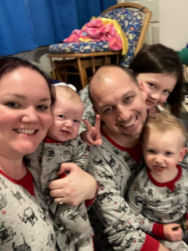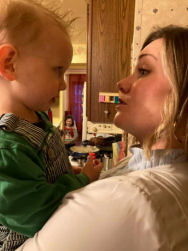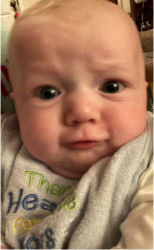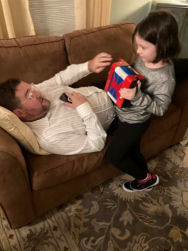 Look at all the smiles in the Busse Family picture!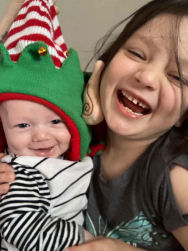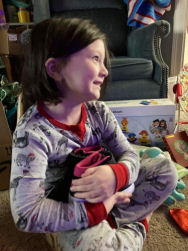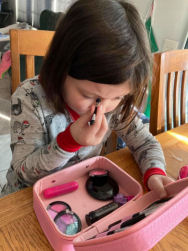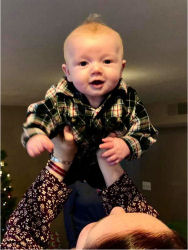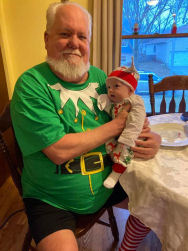 Awwww....Just Awwww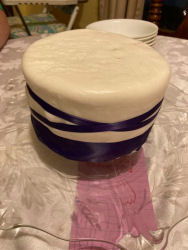 The cake is from Bridget and Darren's wedding. It was the top of their wedding cake and was in Pat's freezer for 7 years, 8 months and 4 days
The cake was ok but the icing was sticky.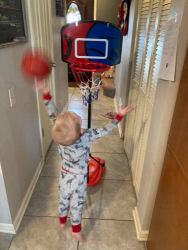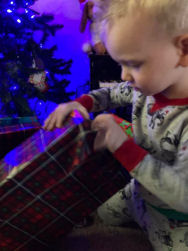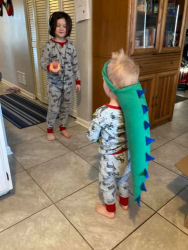 Odin


Odin as a Dinosaur (wearing his tail from Aunt Jean and Family)

Email Kathy

Return to Kathy's Home Page