Christmas Fun Before Christmas

2010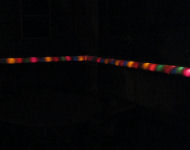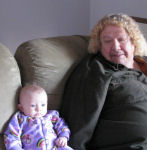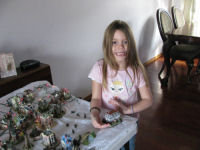 Our deck lights covered with snow....Tessa learns Grandpa Terry will babysit her while Grandma Kathy gets a haircut....Erin plays with the Village

Christmas On Second Street In Byron, Illinois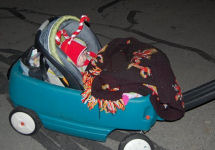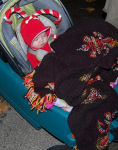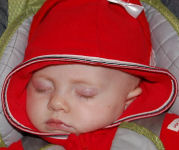 Grandma Kathy forgot Tessa's stoller so she was pulled around in a wagon while covered with an afghan made by the late Stella Ambrose. She liked that.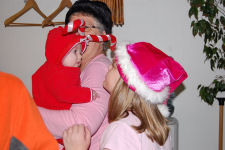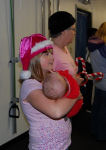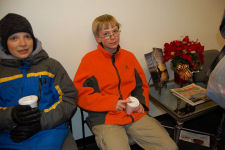 In line to see Santa: Tessa, Grandma Kathy and Hannah....Trevor and Alex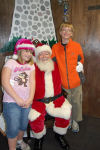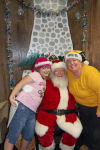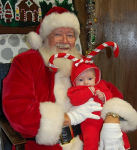 Alex, Hannah, Becky and Tessa with Santa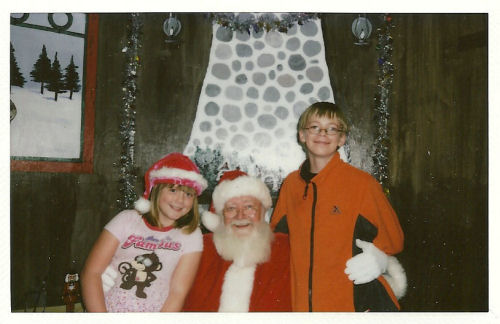 Hannah and Alex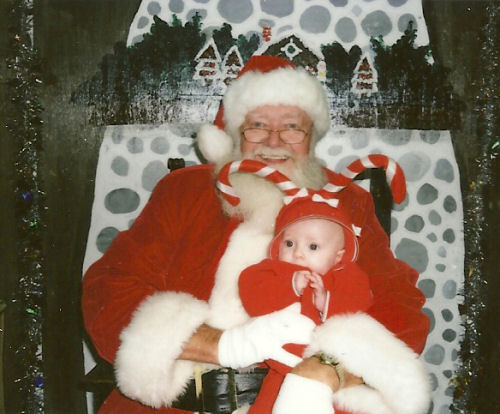 Tessa



The Live Nativity people milling around....then posing for me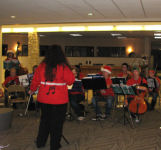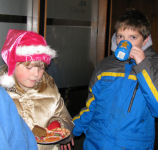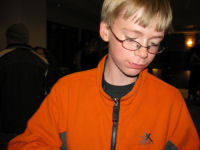 The Bank provided live entertainment, treats inside and hot dogs outside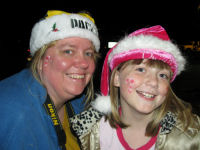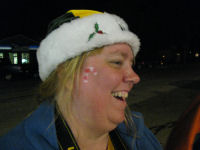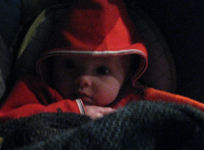 Hannah got a candy cane tattoo on her cheek and pressed it against Becky's cheek! Fun stuff. Tessa. I call this one Study in Black and Red.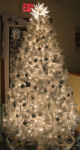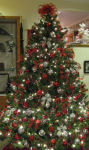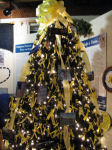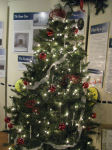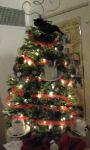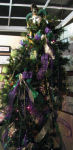 Some of the great trees at the Byron Museum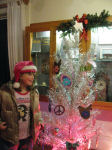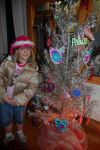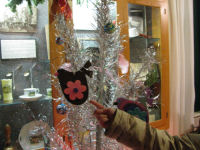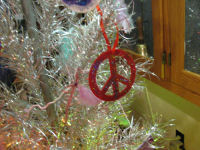 Hannah and her Girl Scout tree. She shows us the ornaments she made. My favorite tree!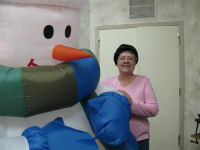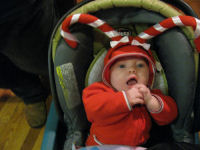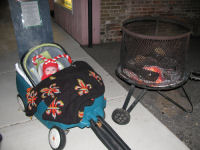 Grandma Kathy and a snowman...Happy Tessa...Tessa at a warming fire

Alex's Regional Band Concert at the University of Illinois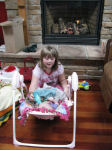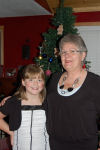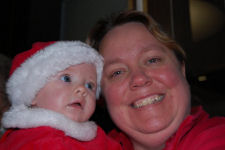 Hannah feeding Tessa....All dressed up for Alex's concert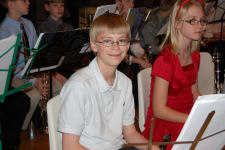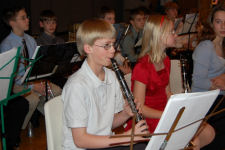 It was a truly wonderful concert!

A Christmas Story Comes Home...Hammond, Indiana

The Indiana Welcome Center featured six animated displays depicting scenes from A Christmas Story.

The displays include: The Department Store Window, Flick's Tongue and the Triple Dog Dare, It's a Major Award, Santa's Mountain at the Department Store,
The Bumpus Hounds and the Parker Living Room. The displays were first showcased in 2003 in the windows of the Macy's in New York City.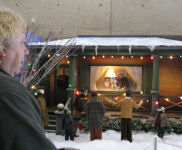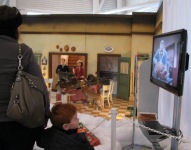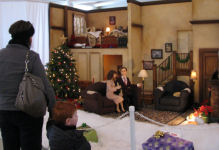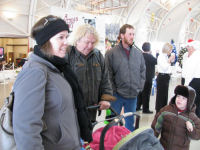 Checking out the displays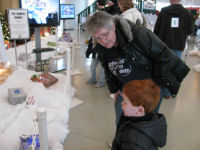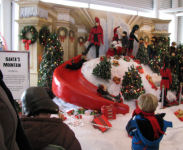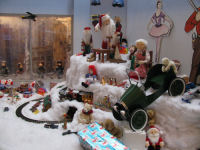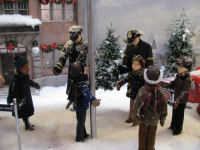 Each display also had a video of the event depicted in the scene....very cool!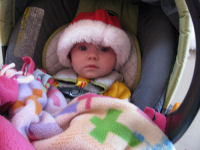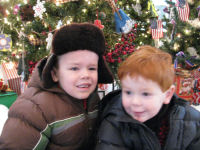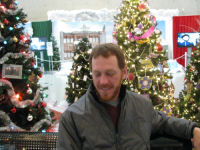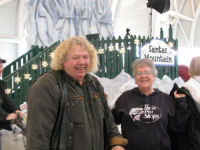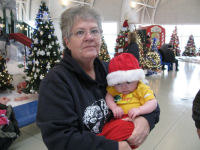 Lots of fun and laughs....Grandma Kathy and Tessa in their Bass Pro Shop shirts

The Oh Fuudge Relay Race

The relay race depicts the tire changing scene in "A Christmas Story," where Ralphie spills lug nuts onto the street and says the "F dash-dash-dash" word.
The parent/child teams "change a tire" and run through an obstacle course while holding a hubcap filled with lug nuts steady.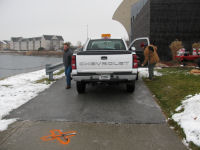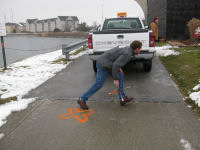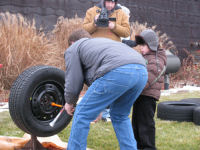 Time starts when they get out of the truck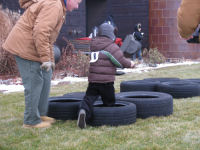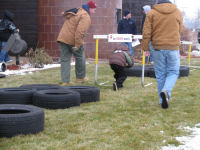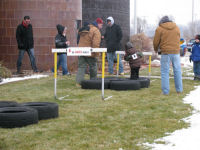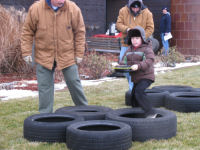 Brendan on the obstacle course....he didn't drop any lugnuts!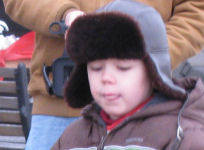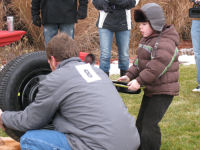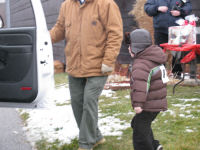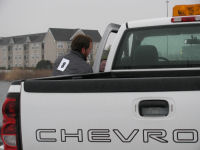 Check out Brendan's concentration....Time ends when they are both in the truck again...Jeff and Brendan had a lot of fun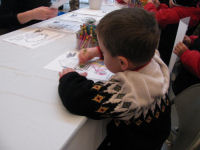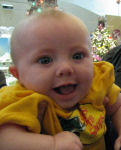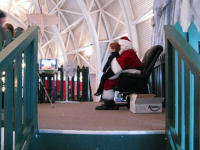 Brendan coloring....Tessa smiling...Brendan and Owen having their picture taken with Santa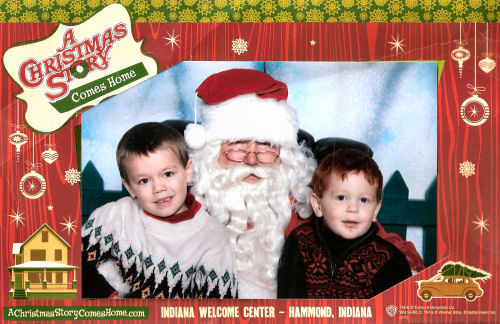 The Picture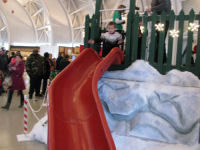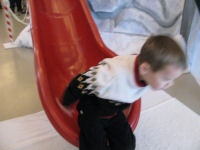 Brendan going down the slide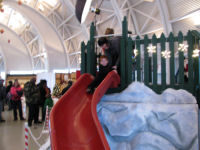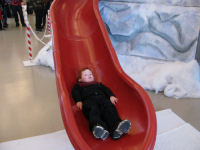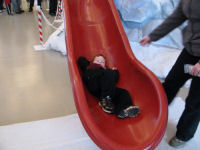 Owen going down the slide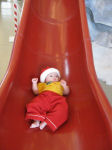 Tessa didn't really go down the slide....But she liked posing on it

Tate's Place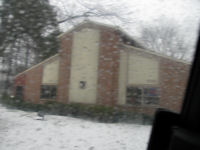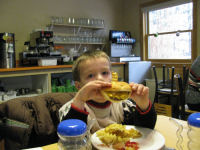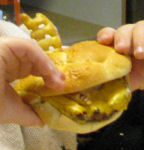 Tate's Place was a great restaurant....We think it might have been a church....Brendan's first time eating waffle fries....So he put some in his hamburger and one on top of it!

Bass Pro Shop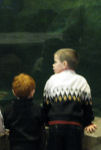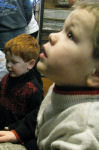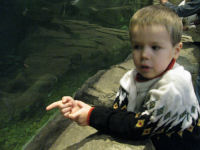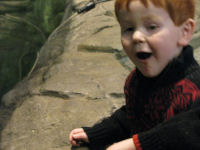 The boys enjoying the huge aquarium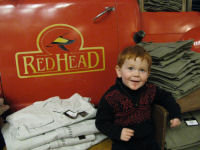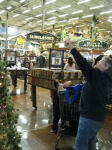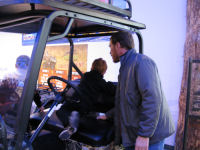 Our redhead....Kathy and Brendan check out the big tree....Jeff moves the boys from boat to boat to atv to atv and they love it.

At Grandma Kathy's and Grandpa Terry's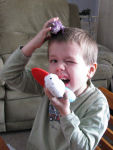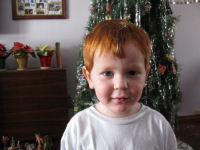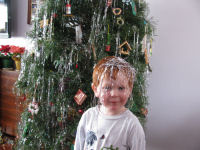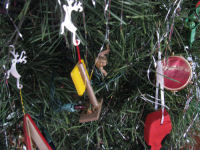 Brendan poses with some of his toys....One strand of tinsel is adorable....Then a whole bunch....Owen put Baby Jesus on the tree and it took us a while to find Him

Jean and Jeff's yard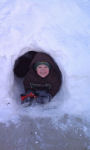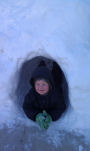 Brendan and Owen in thier snow fort

Daphne and Erin at Daddy and Heather's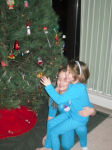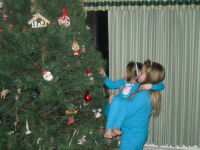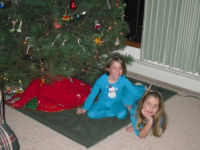 At the Christmas tree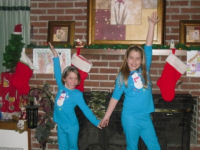 At the fireplace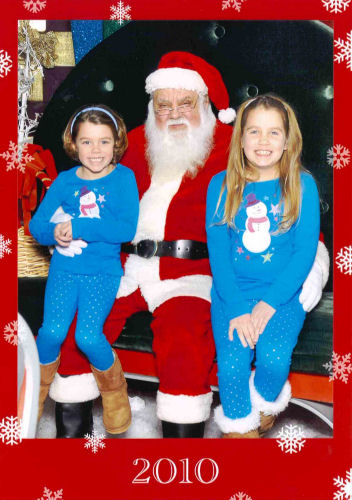 Erin and Daphne with Santa

The Museum Of Science and Industry



Laura didn't come to the Museum because she was wrapping gifts and puttering. Dave brought Hunter, Daphne, Erin and Tessa and Jean brought Brendan and Owen. Terry bought our tickets and the rest of them were in line when a very nice lady gave Jean three free tickets to get in. Apparently she saw Jean, Dave and their six kids and decided they could use the tickets. They were very happy because it saved them over $40.00. A nice little Christmas miracle.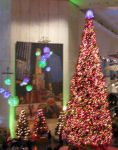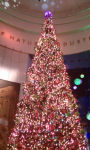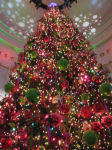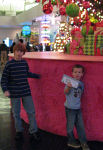 The Big Tree.....Hunter and Brendan (with his map of the Museum)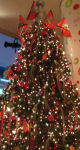 The Blackhawks Tree

Science Storms!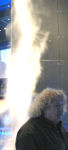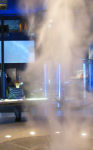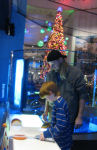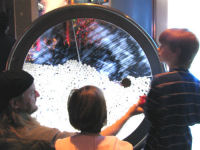 Tornado!....Hunter and Dave....Dave, Erin and Hunter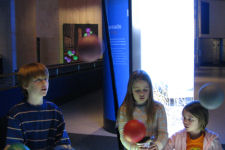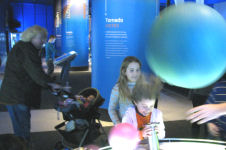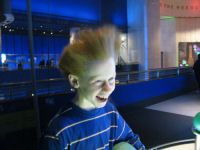 Controlling the balls....Blowing hair!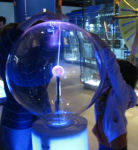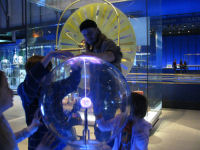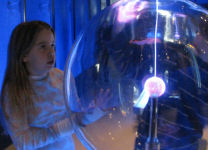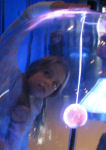 The electricity ball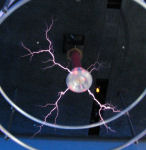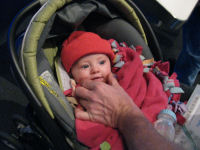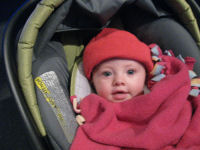 Hunter's picture of the lightning....Daddy making Tessa smile....Tessa smiling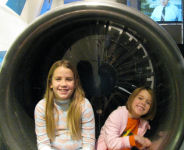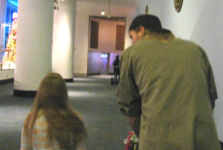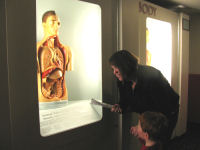 Daphne and Erin....Daphne asking Dave how many people can fit on a plane....Owen and Jean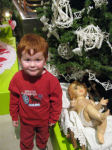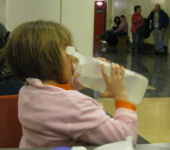 Two redheads....We brought a great lunch but forgot glasses for the water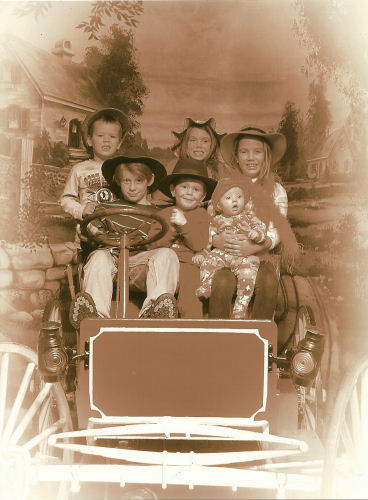 Brendan, Erin, Daphne
Hunter, Owen and Tessa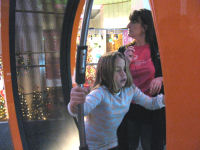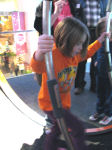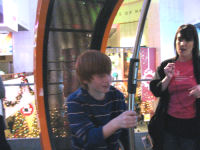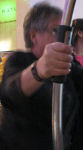 On the treadmill: Daphne, Erin, Hunter and Grandma Kathy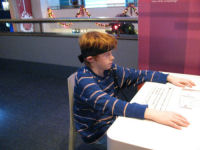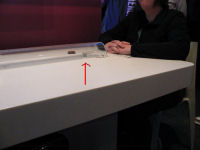 Hunter playing the Mind Game....The calmest person wins....Grandma Kathy soundly beat Jean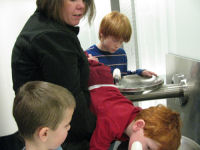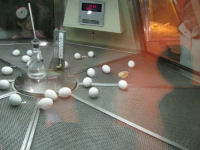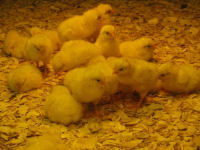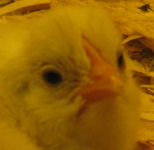 Getting drinks....The baby chicks....Grandma Kathy likes the fuzzy ones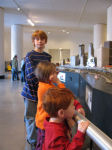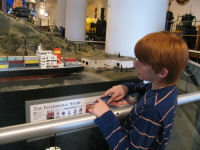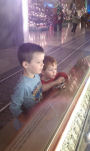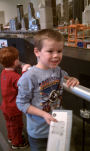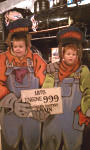 Trains!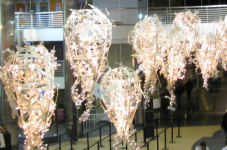 Lobby lights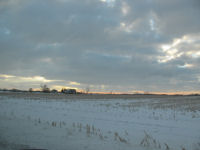 Back home again in Indiana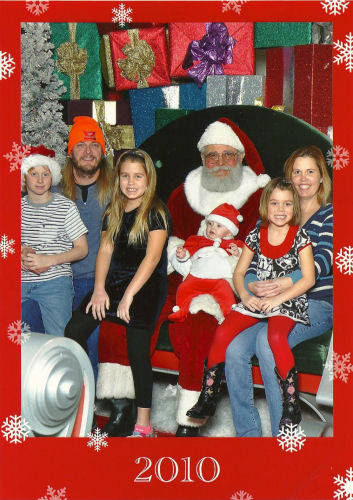 Hunter, Dave, Daphne, Tessa, Erin and Laura

Email Kathy

Return to Kathy's Page