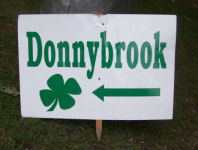 2006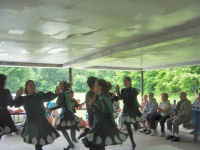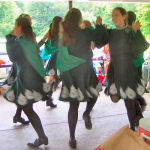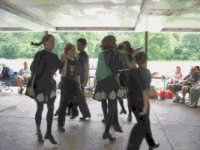 Irish Step Dancers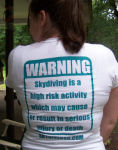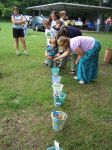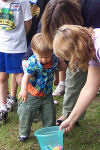 Bridget in her Skydiving Shirt and Brendan playing Bozo Buckets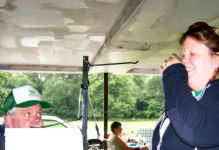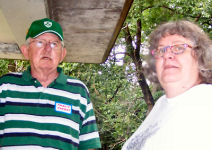 Jean got hit in the face with her fancy paper towel holder....Uncle Frank and Kathy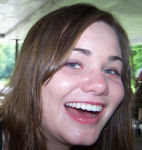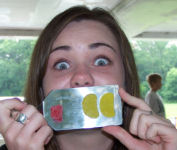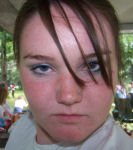 Alissa and Bridget played with my camera.
Alissa....Alissa playing with candy....Bridget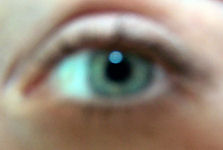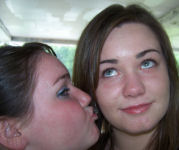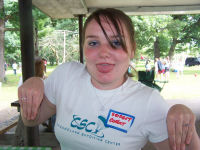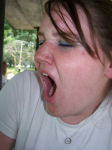 Alissa's eye....Bridget and Alissa....Bridget as a frog....Bridget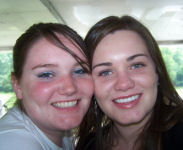 I told them they had to take a nice picture....and they did!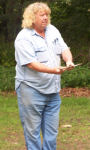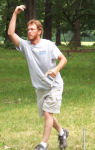 Terry and Jeff won a place in the final round of the horseshoe tournament.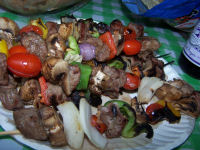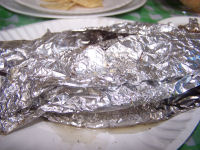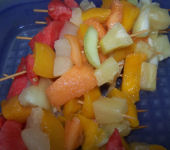 Dinner was shish-ka-bobs, steamed perch, fruit and a delicious pasta salad from Jean (not pictured).




Then the final round of the horseshoe tournament began.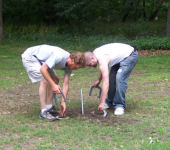 Jeff and Brian go head-to-head.



At one point, Terry and Jeff were winning 10 to 4. Before long, the game was tied at 11 and again at 13. Then Pat and Brian were winning 14-13....with only one point left for the win. That's when Jeff threw a ringer to end the Corbet's three year winning streak as Champions of the Horseshoe Tournament. The match was so exciting that Jeff said he felt like he was in a real tournament.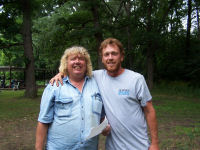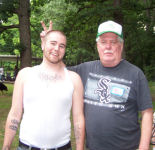 Winners Terry and Jeff....Pat holds up two fingers to symbolize second place.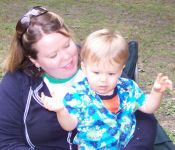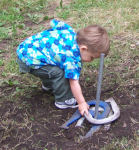 Brendan cheered on Daddy....the next generation of winners begins.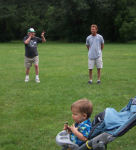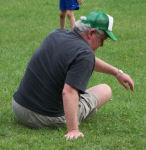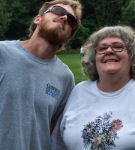 Pat puts a hex on Jeff....Pat dived for one of Brian's throws for second place....Kathy and a mysterious rock star.

Email Kathy Return to Kathy's Home Page