Daphne's 4th Birthday
March 27, 2007



So Laura asked Daphne what she wanted for her birthday. Daphne said she wanted to be on TV because Laura was on TV with the Bears and Colts signs. At least she didn't ask for anything unreasonable! So, off to Chicago we went.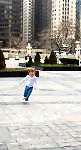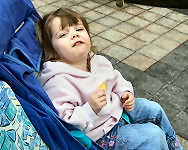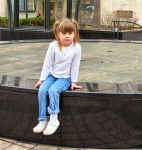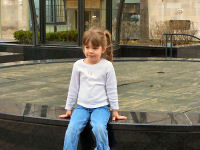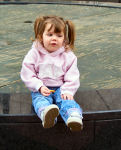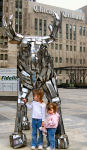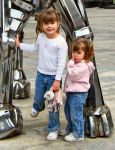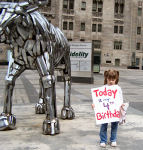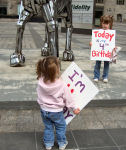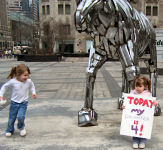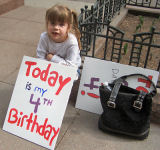 Playing and posing in Cityfront Plaza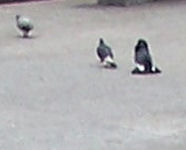 Then we split up. Jean and Brendan drove Daphne and Laura to Channel 7 News and then went to the restaurant for lunch. Terry and Kathy took Erin in the stroller to the restaurant. Erin spotted a bunch of pigeons and said, "Look, chickens!" We cracked up!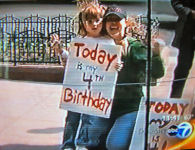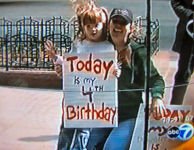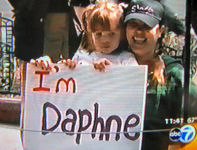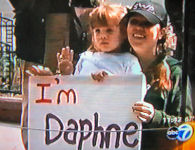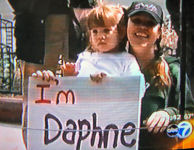 <
And then, of course, Daphne and Laura got on the Channel 7 11:00 News!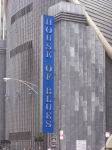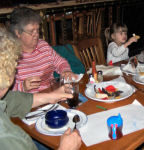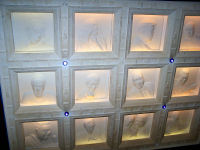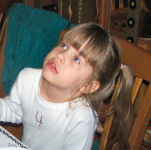 We had lunch at The House Of Blues
Terry, Kathy and Daphne....part of the ceiling....Daphne admiring the ceiling
Um, yes, Grandma Kathy spilled a drink on herself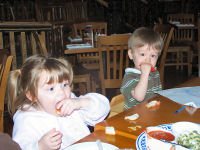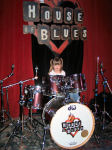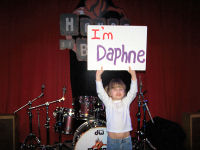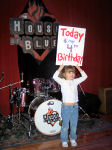 Erin and Brendan....Daphne posing on the stage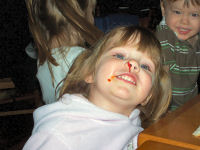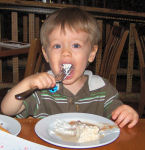 Why yes, Erin does have a chip in her nose and Brendan is eating ice cream with a fork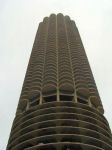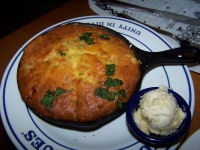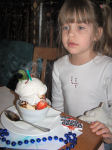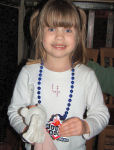 One of the corncob towers...cornbread....Daphne with her birthday sundae....and necklace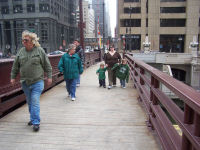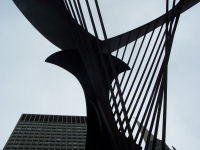 Terry, Kathy, a stranger, Brendan, Jean and Daphne head to the Picasso....a view from under the Picasso



Then it was time to slide and slide: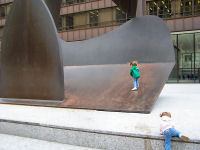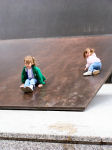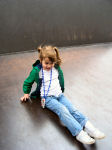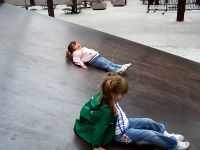 Daphne and Erin started off the fun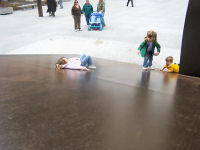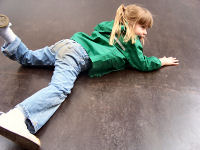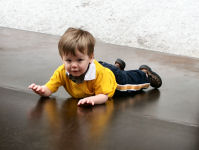 Then Brendan joined in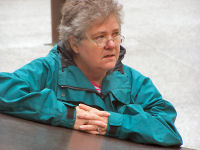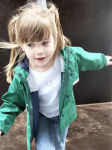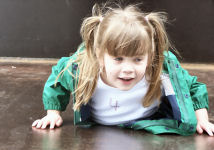 Grandma Kathy stood guard on the edge....Daphne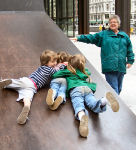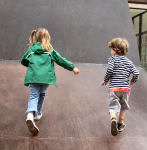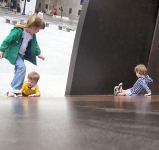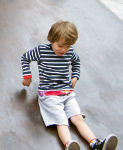 And finally, a boy named Preston joined the sliding



The following Saturday, we all went to the Hebron Lanes to celebrate Daphne's birthday: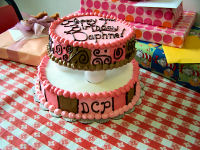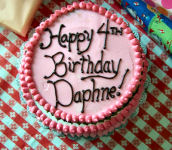 Daphne's cake made by Aunt Jean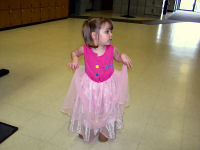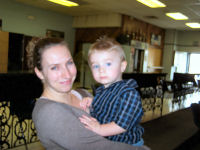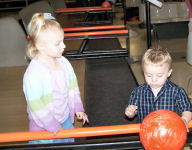 Erin....Becky and Nathan....Madison and Nathan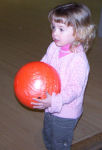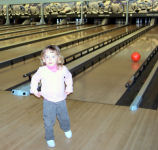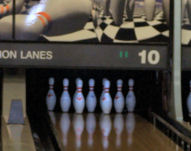 Daphne didn't want to bowl, but Cousin Maddy cracked me up. She would throw her ball and then walk away. Sometimes she would glance at it slowly going down the aisle. One time, only the head pin went down! It was soooo funny. But she really seemed to like bowling.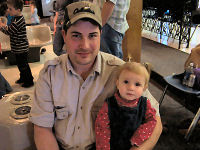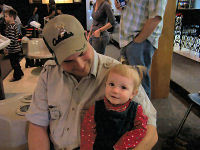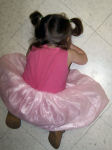 John and Jillian....Erin on the floor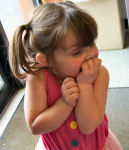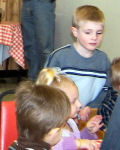 Erin...Brendan, Madison and Josh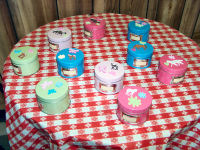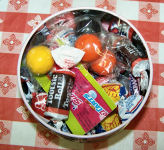 The Party Favors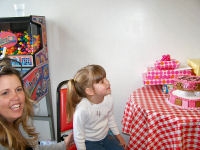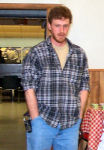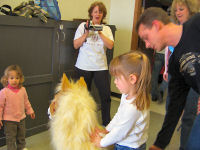 Singing to Daphne....Uncle Jeff....Maddy, Grammy Jo, Daphne, Daddy and Aunt Jen

Return to Grandma Kathy's Home Page Email Grandma Kathy