Daphne Turns Seven

All Over The Place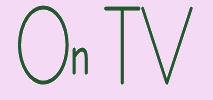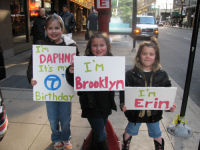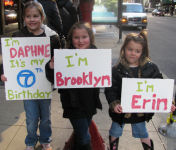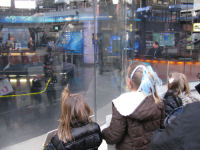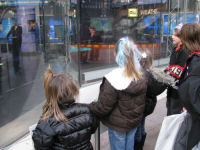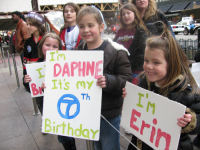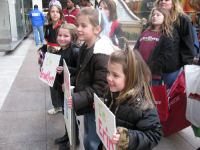 The Announcers liked their smiles....and the Channel 7 logo used in Daphne's sign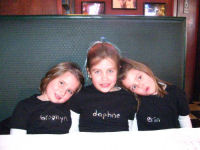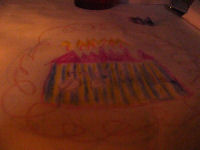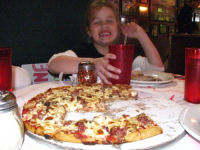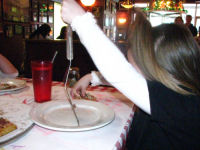 Chicago Pizza!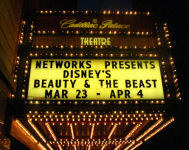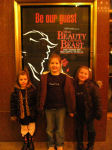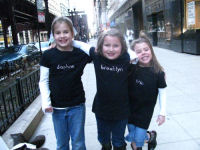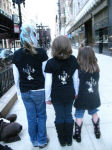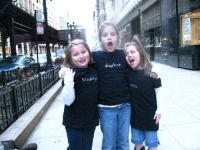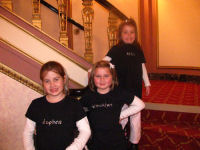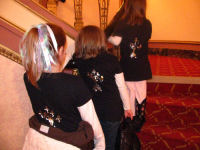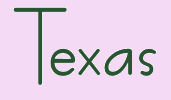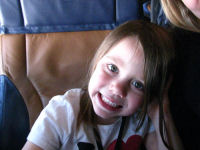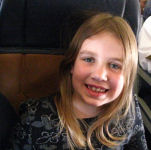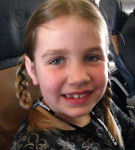 On the plane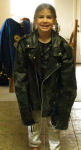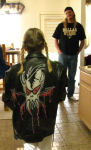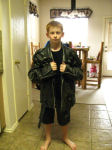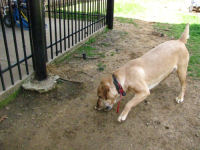 Daphne and Hunter try on Dave's jacket....Aspen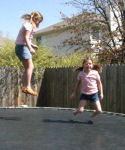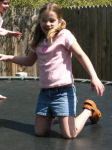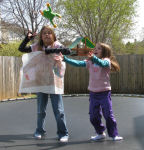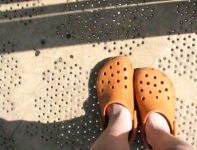 Jumping for joy.....Holes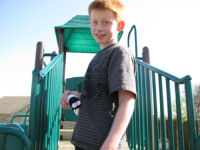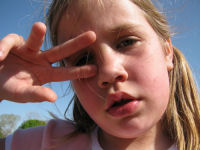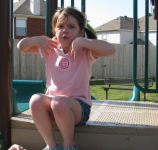 At the playground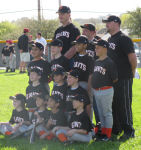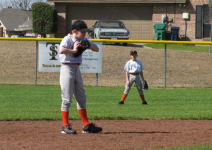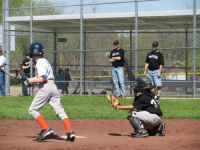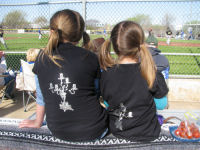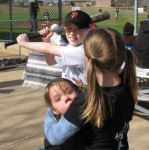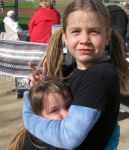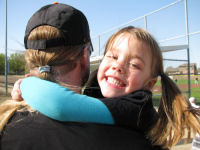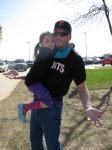 At Hunter's baseball game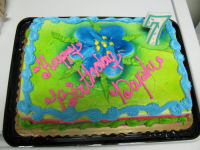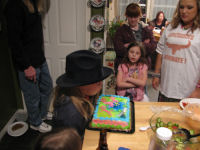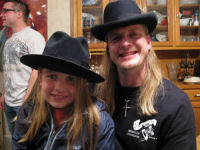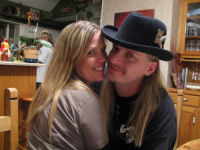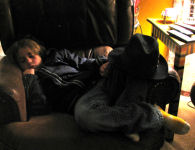 Party Time....and Nap Time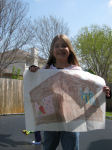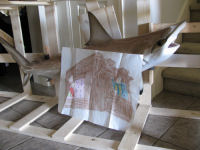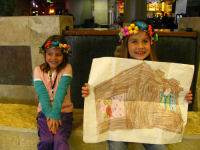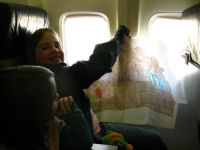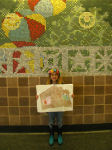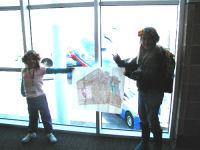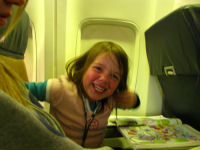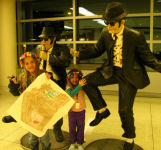 Daphne and her picture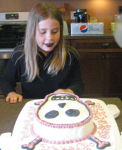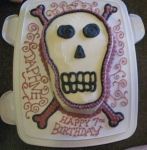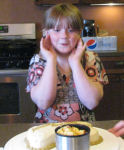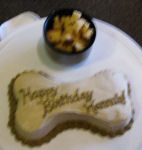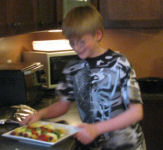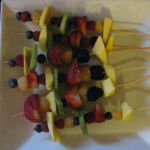 Daphne (7) shared her birthday party with Hannah (10) and Alex (13).
Because Daphne has chosen a Goth lifestyle, Aunt Jean made her a skull cake. She loved it.
Hannah got a dog bone and dog food cake in honor of her dog, Jack. She loved it.
And, of course, Alex didn't want a cake, he wanted fruit kabobs instead. He loved them.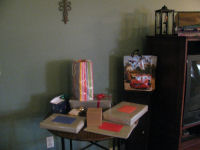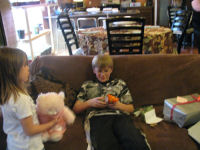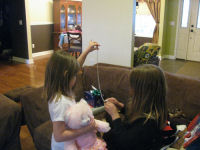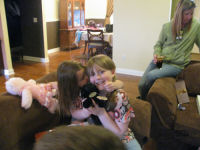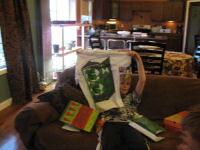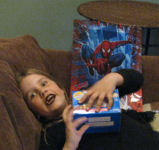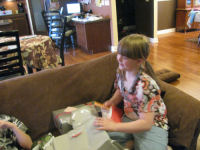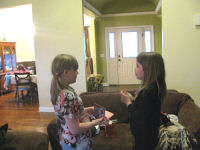 Opening presents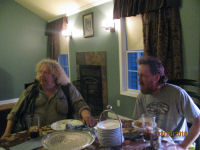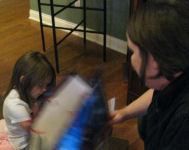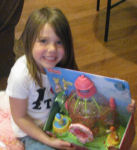 Terry and Jeff enjoy the festivities....Erin got to open a gift! Jean found a Christmas present in her basement from her to Erin.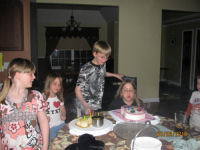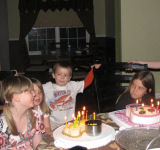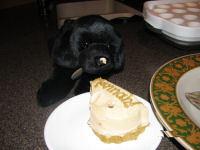 Singing Happy Birthday....Baby Jack eats some cake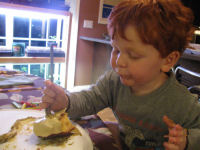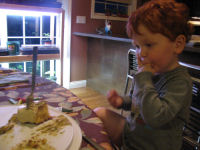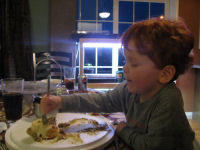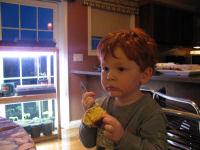 Owen really likes his Mommy cakes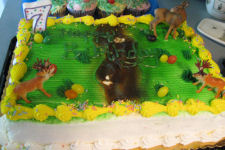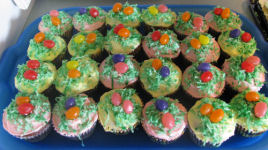 The Cake and Cupcakes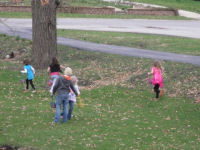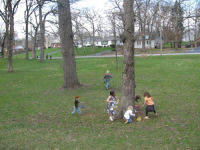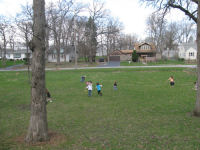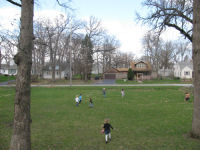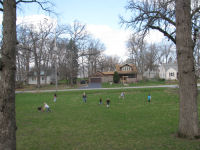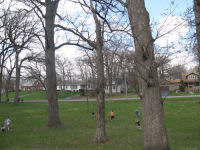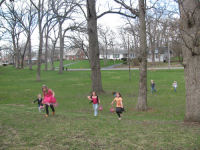 The Easter Egg Hunt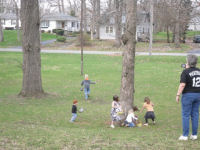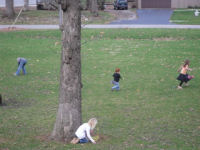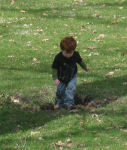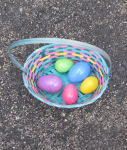 Grandma Kathy taking pictures....Owen had fun running and playing in a hole so he got only five eggs.
Neighbor Matt was kind enough to give him some eggs when he saw how few he had gotten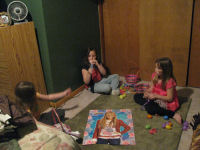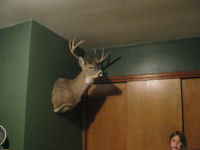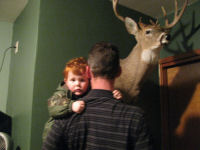 Daphne in her room....Her deer head....Owen did not like the deer at all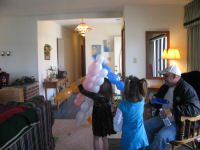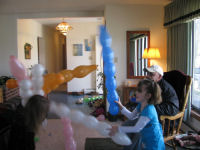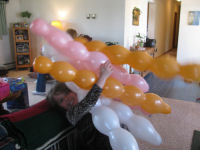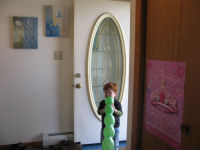 Erin, Maddie and Owen playing with giant balloons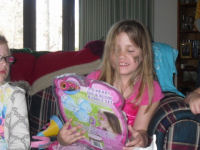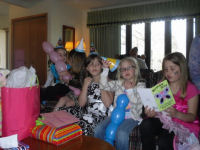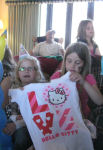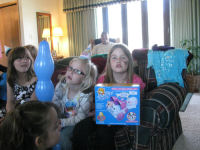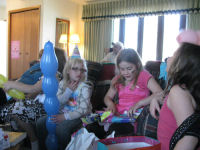 Opening gifts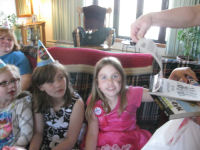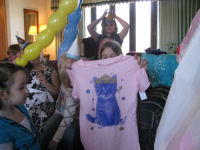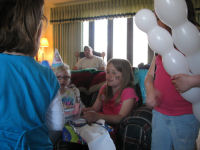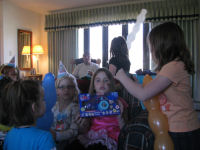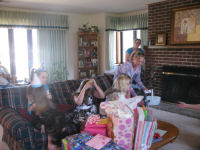 More gifts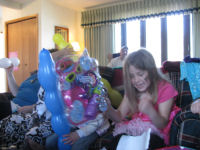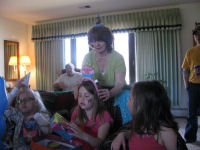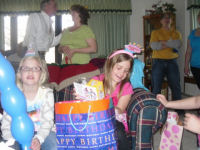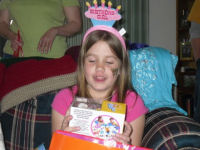 A handpump for her gift from Heather and Daddy....Getting her crown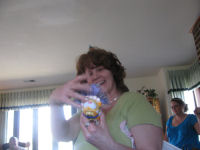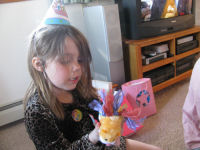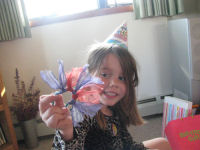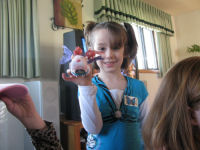 Grammy Jo handmade these costumes for the zhu-zhu pets!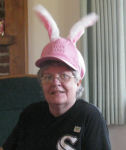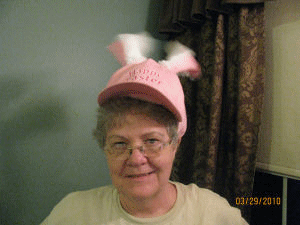 Grandma Kathy wore the silly wonderful hat she got from her sister Eileen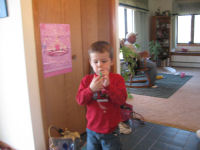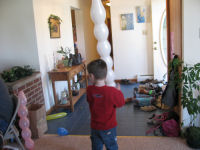 Brendan arrived late from another birthday party and started having fun right away with the giant balloons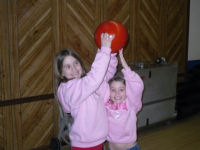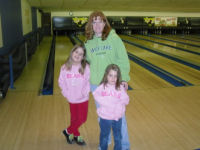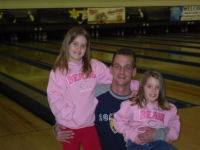 Bowling!

Email Kathy

Return to Kathy's Page