| | | |
| --- | --- | --- |
| | Disney 2008 | |
Featuring: Kathy, Laura, Daphne, Erin, Jimmy and Josie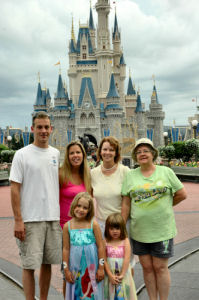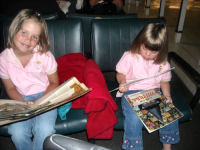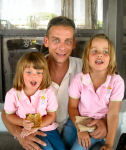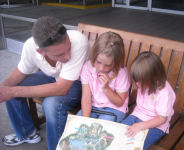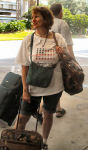 At the airport....Reading a Disney map from Aunt Becky....Grammy Jo ready to go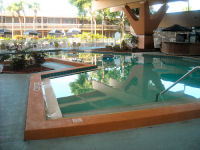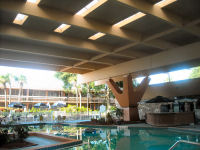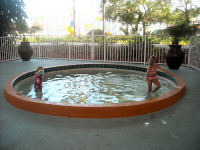 The pool at Howard Johnsons Maingate has a roof! We swam when it rained or was very sunny.






The Magic Kingdom (Saturday Evening)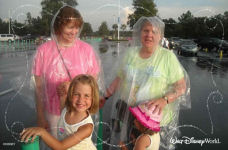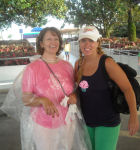 It was drizzling so Kathy and Josie wore ponchos....for a little while.
Josie and Kathy with Daphne and Erin....Josie and Laura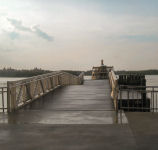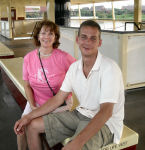 Here comes the Ferry! Josie and Jimmy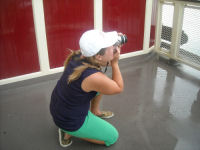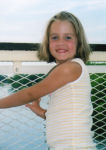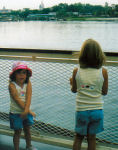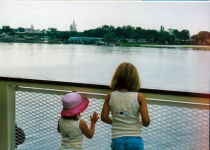 Laura taking pictures of the girls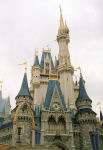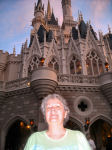 We're Here!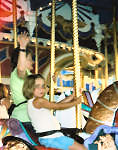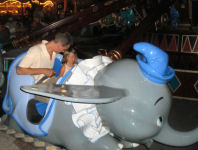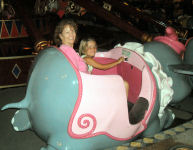 Erin, Kathy and Daphne....Jimmy and Erin....Josie and Daphne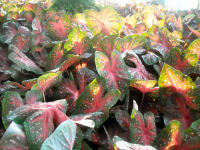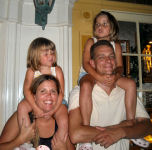 Pretty leaves....Watching the parade just before we were shoved under the rope to watch it.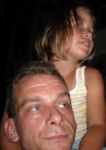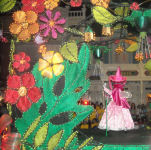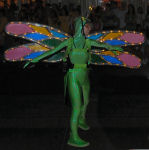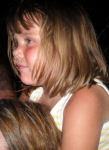 Watching the great parade



All The Pictures From the Hotel Rooms In No Particular Order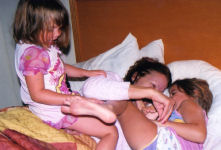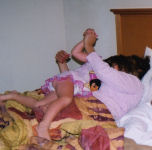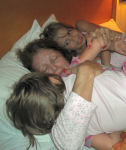 Playing with Grammy Jo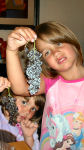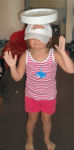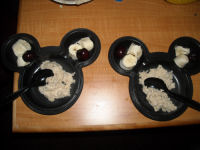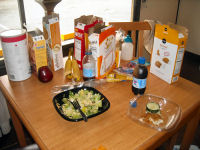 Baby grapes....Paper plates on heads....Food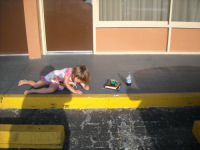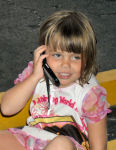 Erin just outside our hotel room....Talking on the phone with Aunt Becky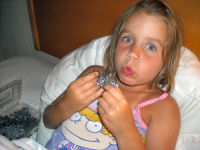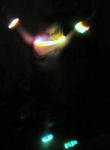 Daphne goofing off in bed.....And dressed in glow bracelets (as The Lion King)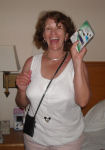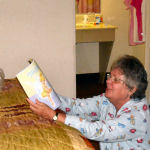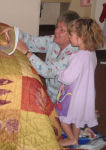 Josie finds her book light on a Treasure Hunt and Kathy finds her coloring book.
Erin said she would help Grandma Kathy color it.



Animal Kingdom (Sunday) (Josie spent the day with her Mother)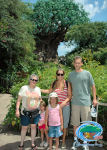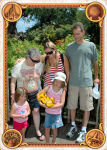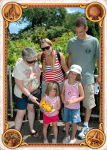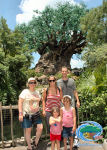 Group Pictures....Daphne, then Erin holding Baby Simba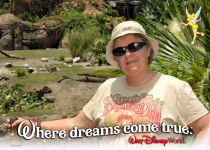 Kathy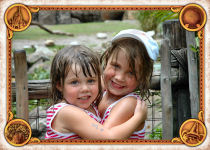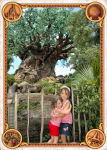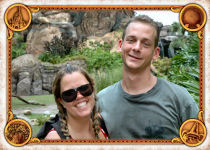 The girls hugging....Laura and Jimmy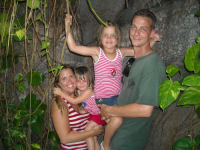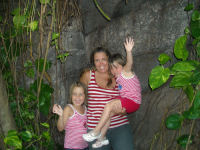 Posing by vines that Grammy Jo talked about earlier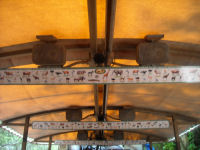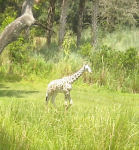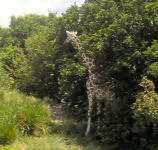 The Safari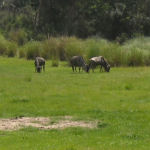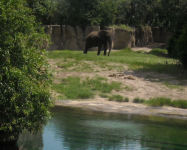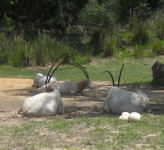 Animals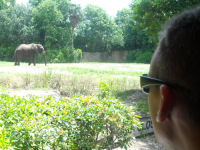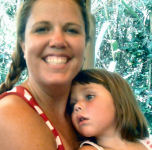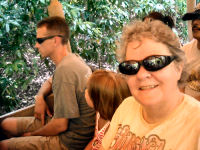 Jimmy....Laura and Erin....Jimmy, Daphne and Kathy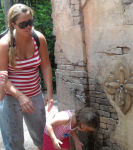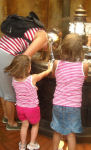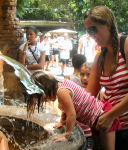 Playing in the water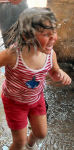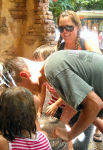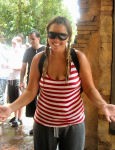 We hit this water area twice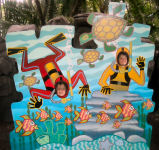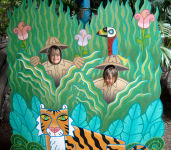 Daphne and Erin....Daphne and Erin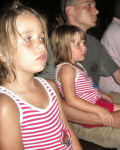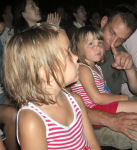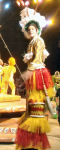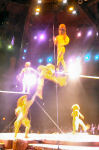 We all really enjoyed The Lion King show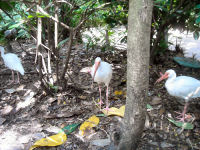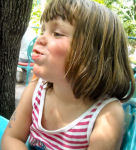 Daphne took pictures of these birds and Erin was silly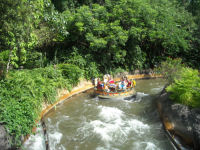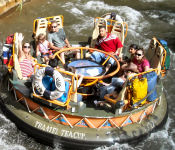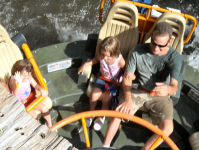 Here they come....Laura waving, Daphne and Jimmy....Erin waving, Daphne and Jimmy



Epcot (Monday)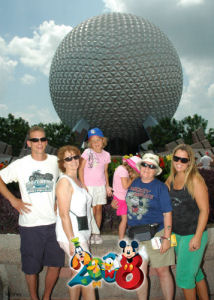 Group photo at Epcot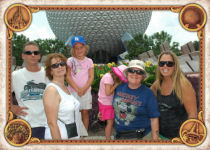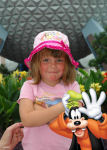 Erin didn't want to play pictures at first but then she came around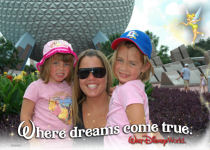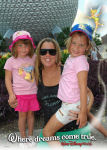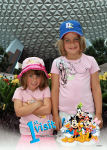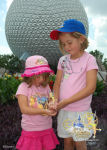 Nice poses.....The girls hold Tinkerbell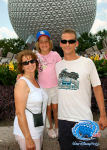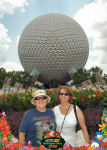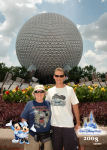 After the picture of me and Jimmy was taken, I loudly remarked, "This is such a nice Honeymoon!"
Jimmy just shook his head a little like he always does when I say something outrageous.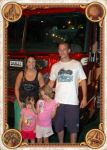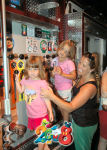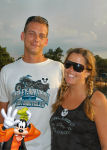 Playing with a fire truck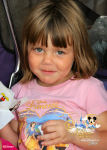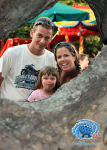 Some fun pictures taken while Kathy, Josie and Daphne were on Soarin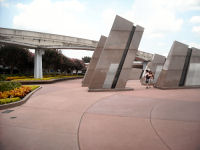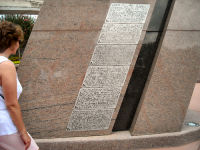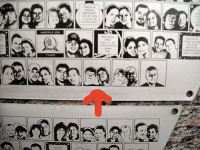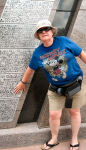 Josie helped Kathy find her picture (with Eileen in 2005) on the Legacy Wall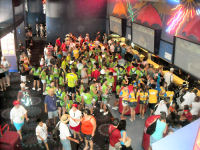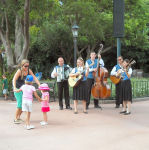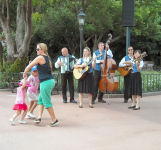 Waiting in line for food....Laura and the girls dancing with a band.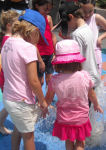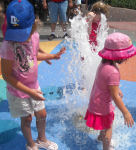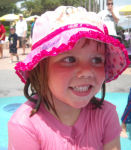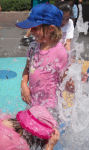 Playing in the water again.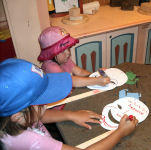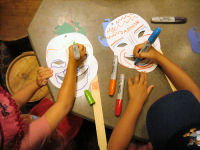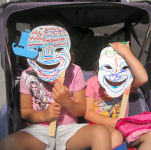 Making masks in a Kidcot Fun Stop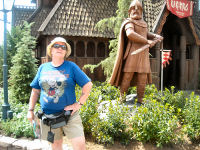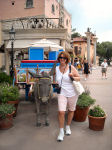 Kathy with a Viking....Josie with a Democrat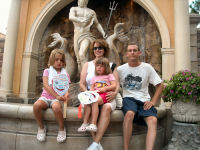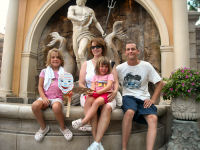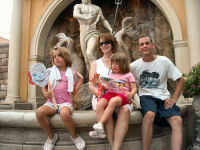 Posing in Italy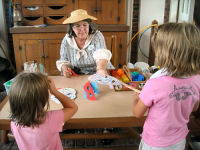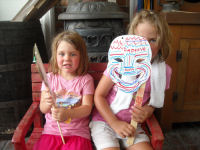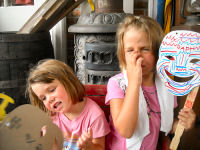 Having stuff added to their masks in America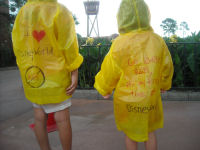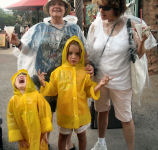 Ready for the rain....Eating snow cones and rain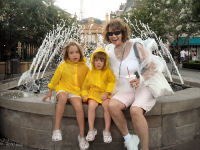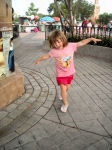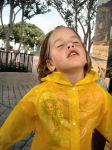 Posing in front of the Eiffel Tower....Playing in the rain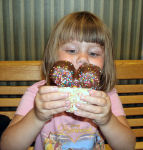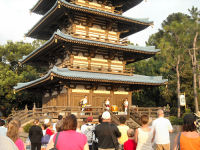 Erin with a krispie treat while Jimmy, Laura and Daphne were on Soarin....Performers at a pagoda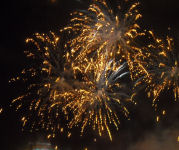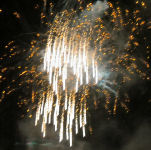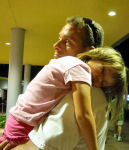 Illuminations!....Time to go



All The Pictures From The Pool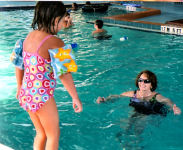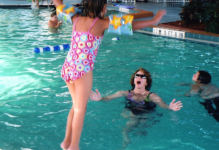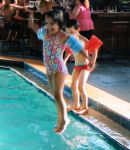 Daphne jumping to Grammy Jo and then jumping by herself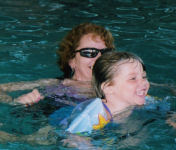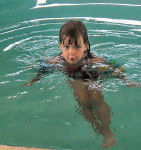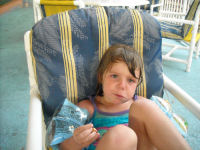 Erin with Grammy Jo....Erin....Erin taking a snack break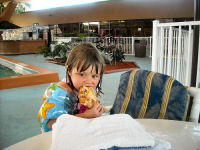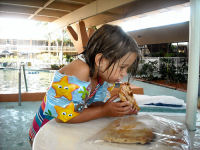 Leftover pizza for breakfast at the pool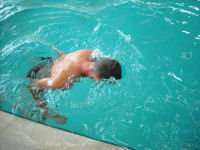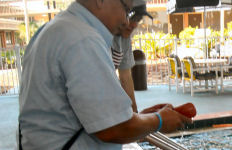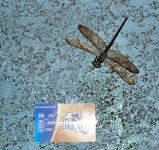 Jimmy retrieving a glasses case....The case
The dead dragon fly that Daphne put down Grandma Kathy's back
(shown next to a credit card sized room key)



Arabian Nights (Tuesday)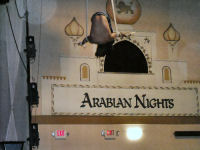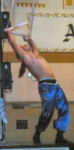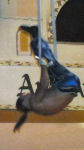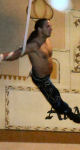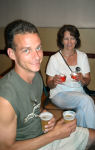 The show started with this very nice guy on a rope....Jimmy with 2 beers and Josie with 2 glasses of wine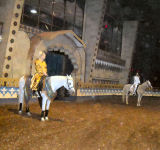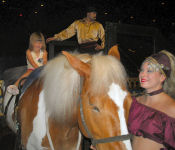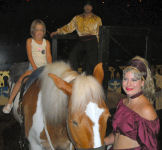 Horses in the arena....Pictures on a horse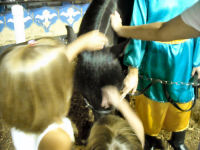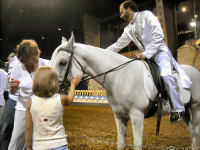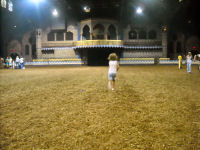 Petting horses....Daphne running like a horse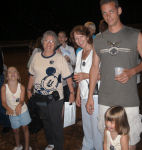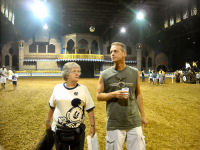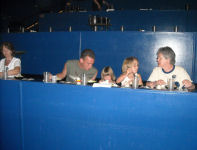 Group pic....Kathy and Jimmy go looking for our seats....Front row center!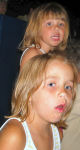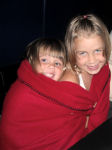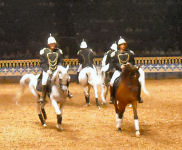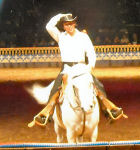 The girls in awe.....They bundled up when they got a little chilly....Great performances!



The Magic Kingdom (Wednesday)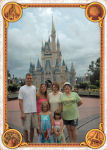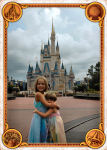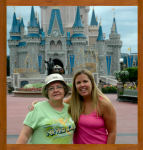 A cloudy but very happy day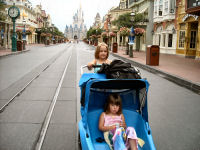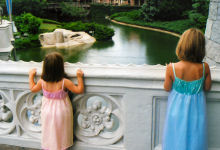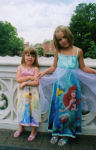 An almost empty Main Street....Erin and Daphne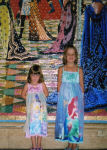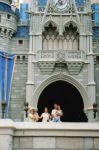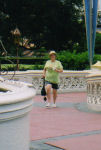 Posing in the Castle
Grandma Kathy running up the ramp with the reservation number for the boutique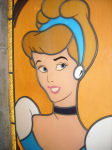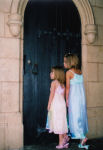 Listening at Cindy's door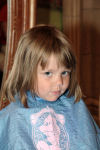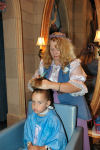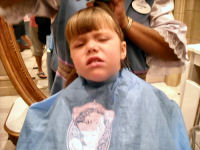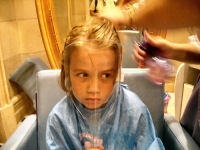 At Bibbidi Bobbidi Boutique....Ready to go!....Suffering (a little) for beauty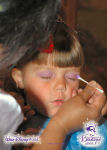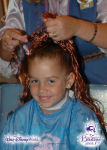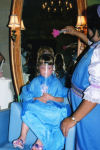 Getting prettied up as Princesses....Erin getting Pixie Dust

Daphne's Reveal (29 seconds little movie)

Erin's Reveal (27 seconds little movie)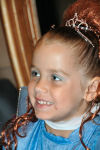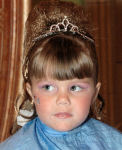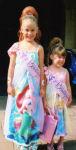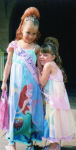 All done and quite happy!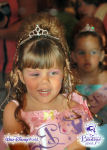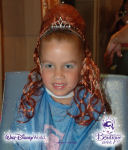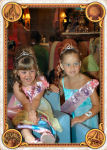 The girls really liked this experience!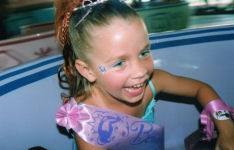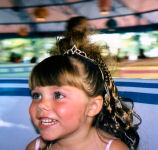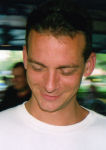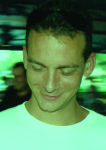 On the Teacups: Daphne....Erin....How Jimmy looked....How Jimmy felt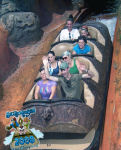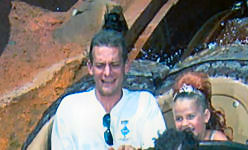 Jimmy liked Splash Mountain with Daphne a lot better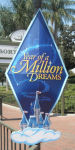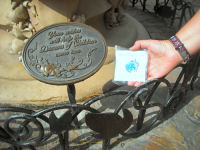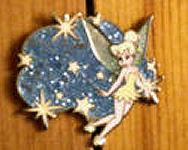 In this Year of A Million Dreams, Kathy was given a free Tinkerbell pin in the Tinkerbell store!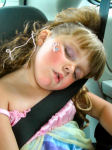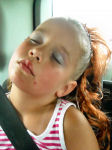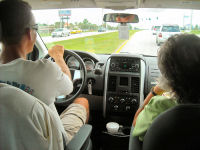 Erin, Baby Mickey and Daphne sleep in the van....Kathy helps Jimmy drive



Hollywood Studios (Wednesday (After a Nap))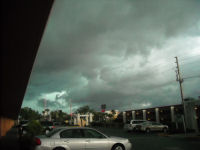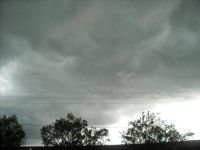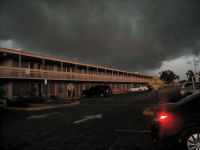 How the sky looked at our hotel around 5 p.m.
So it's time to go to Hollywood Studios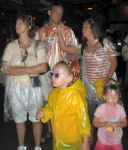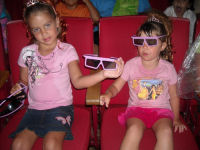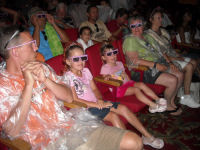 At the Muppets 3D Movie. The girls hated it so we left early.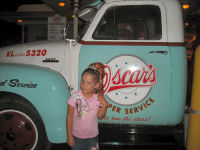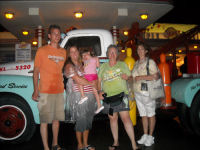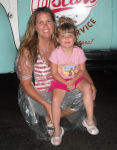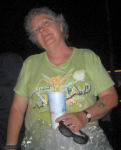 Daphne posed by an old truck and then took pictures of the rest of us.



The Magic Kingdom (Thursday)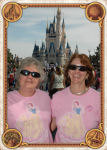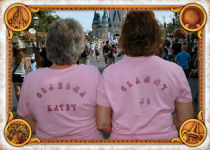 The Grandmas in their matching shirts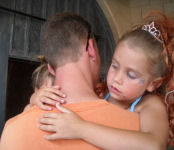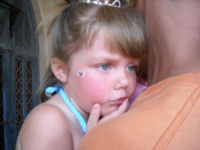 In line for Breakfast with the Princesses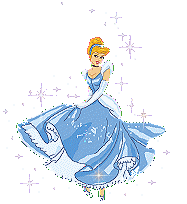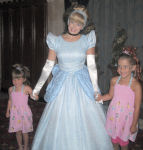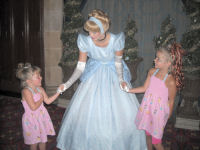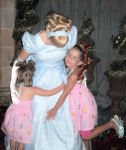 Posing with (and hugging) Cinderella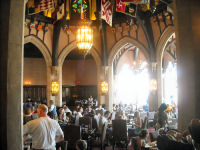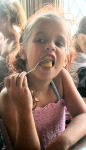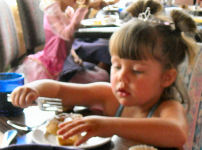 The banquet hall in the castle....Daphne....Erin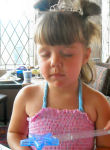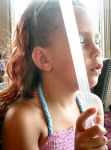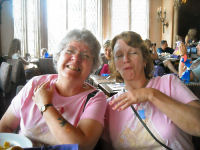 Erin and Daphne making wishes....Kathy and Josie laughing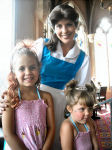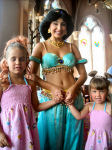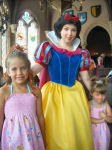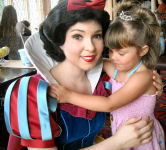 Posing with Belle, Jasmine and Erin's favorite Princess, Snow White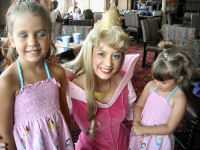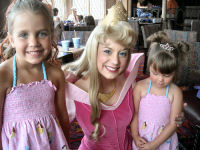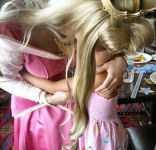 Posing with (and hugging) Sleeping Beauty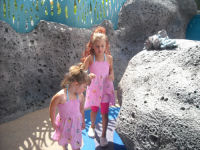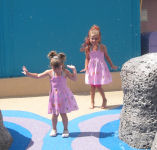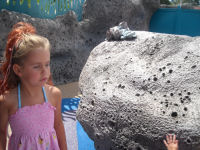 Cooling off in water again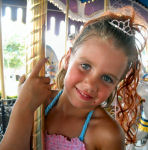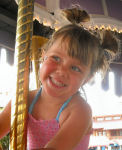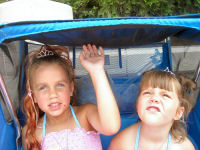 Daphne....Erin....Taking a break in the stroller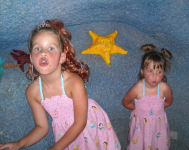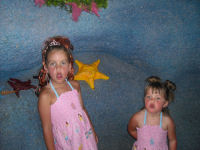 Pretending to be fish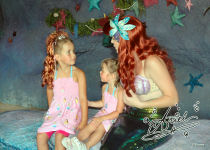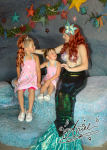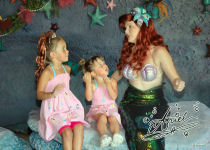 The girls really chatted with Ariel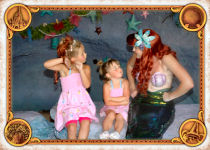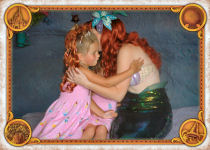 They enjoyed talking to her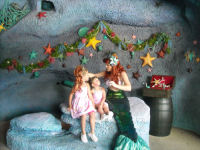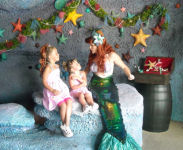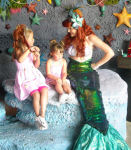 She was very good about listening to them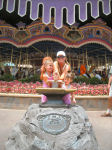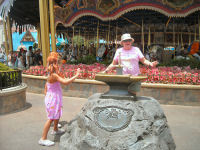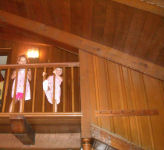 We couldn't pull the sword from the stone....We had a very nice dinner at Liberty Square Market



Time To Go Home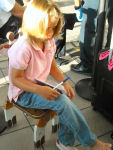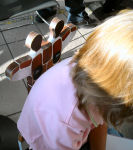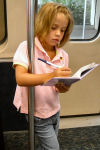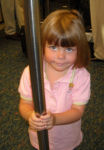 Daphne putting her shoes back on while sitting on a giraffe chair....Riding the tram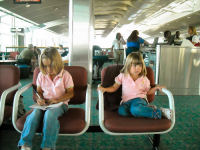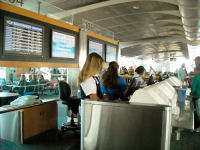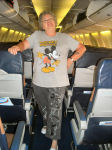 Daphne and Erin....Laura checking the computer. ...Kathy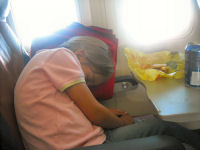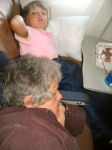 Daphne sleeping....Kathy sleeping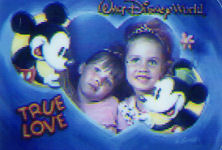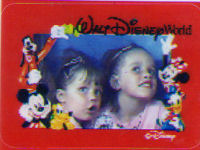 Kathy's Journal
With some fun quotes from the girls

Email Kathy Return to Kathy's Home Page