Disney 2002
Featuring: Kathy Ward, Terry Ward, Eileen Corbet, Jim Corbet, Sue Corbet,
Sean Corbet, Kyle Corbet and Michael Corbet (with a cameo by Laura Pistello)
You know the drill: Click on the small pictures to see the larger versions



We headed to Orlando to watch Sean perform in the Amos Alondo Stagg High School Band. Our Flight Attendant, Laura Pistello, made an announcement telling everyone who was going to see the band perform to say "Hi" to her cousin Sean Corbet....so we did.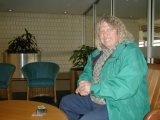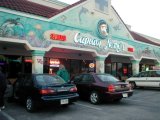 Terry and I played Rummy in the Airport during our 3 1/2 hour wait for the rest of the group. We met Mike and some friends for dinner at Captain Nemo's. Note our two nifty rental cars.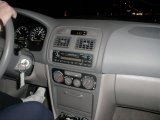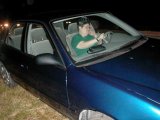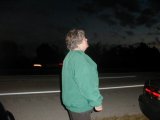 Eileen and Kathy drove towards Cape Canaveral to watch the Space Shuttle Columbia lift off. We got about 15 miles from the base. Lift off was at 6:22 so we were in the car pretty early (note time on dash board). You simply must click on the last picture to see the great slide show of the lift off! Jim, Sue, Kyle and Michael watched the lift-off in the parking lot of the villas with about 15 other people. Their view was very likely as good as our view!



On to the parks...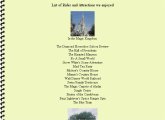 Click here to check out the list of rides and attractions we enjoyed


The Magic Kingdom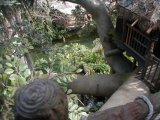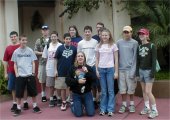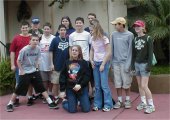 View from the treehouse...On Aladdin's Carpet...Sean and some friends
We saw the band march but I didn't get pictures...I'm sure Jim has some great ones!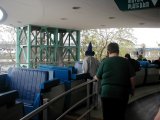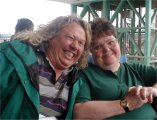 Kyle and Michael pose with some characters...The dress we all decided Jean's bridesmaids should wear...The Blue Train.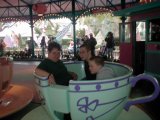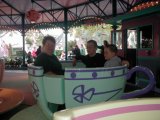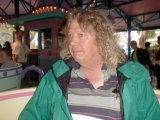 The Tea Cup ride.....Eileen and Kathy in Minnie's gazebo.




The Animal Kingdom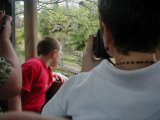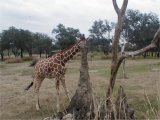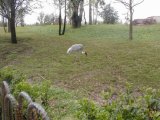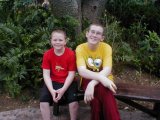 The Safari was great!....Michael and Kyle are soaking wet because they were the only ones to go on the River Ride.
We also went on the Dinosaur ride....scary!




MGM Studios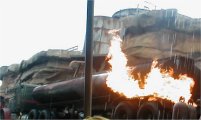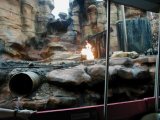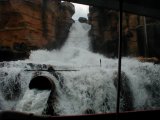 The Backlot Tour was a lot of fun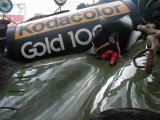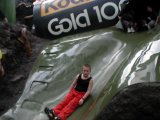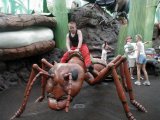 Michael on a roll of film and a bug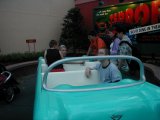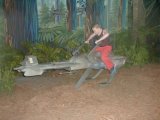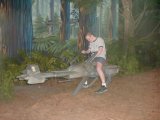 At the Sci-Fi Cafe.....Michael and Kyle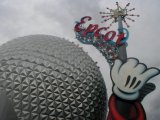 Epcot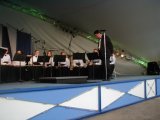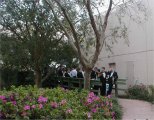 Sean and the band





Michael and Kathy trying out the Spacesuit




Universal Studios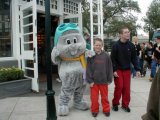 Posing with characters and at Lombard's Landing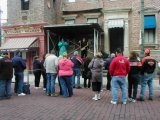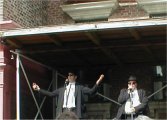 The Blues Brothers Show....Men In Black-Alien Attack....Jim beat us all!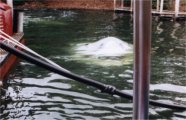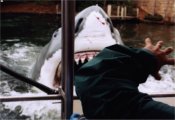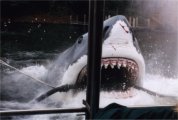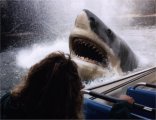 Jim took these great pictures of the sharks attacking Terry!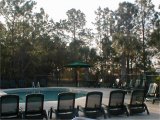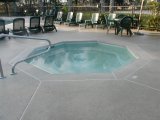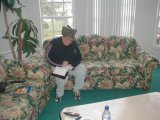 The pool, the hot tub, Eileen's room and Kathy writing in her journal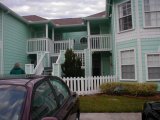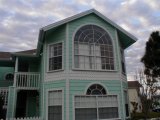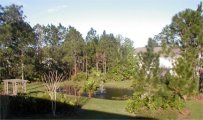 Our villas and the view from our patio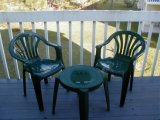 Where am I? Orlando, Cayman or Indiana?

Email Kathy Return to Kathy's Home Page