Camping August, 2016

Kathy, Daphne, Erin and Cousin Maddie

Pat, Brian, Bridget and Layla

Jean, Brendan and Owen

Jen, Addison and Carson Brawner

Day Guests: Terry and Alissa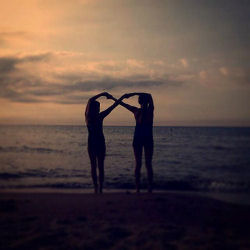 Erin and Maddie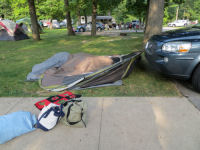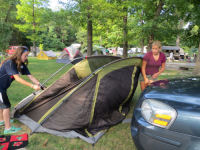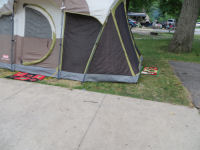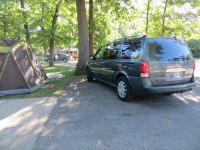 Setting up camp....two queen mattresses on the left and the changing room on the right.
Daphne asked me if I was going to park better.
I explained that I park like that because it is my signature parking.
Actually I was blocking some light from our tent!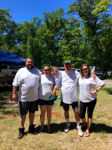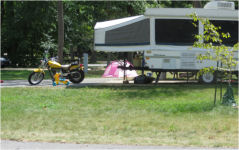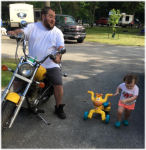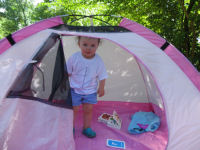 Pat and Crew....The camper....The cycles....Some lovely couple gave this to Layla because their kids outgrew it!
Love Campers! Layla also got a pink flashlight and a pink camping chair...very nice people.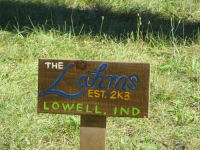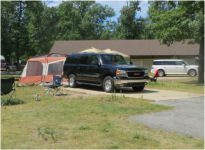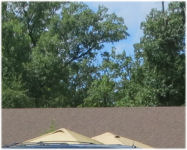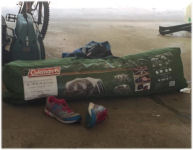 The Lahm setup.....The tip of the Brawner tent....Jen was quite proud (and rightfully so) for fitting it in the original bag!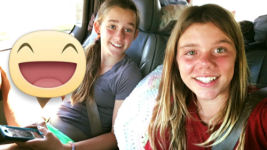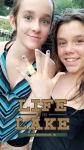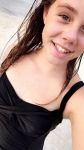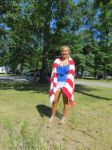 Maddie, Erin and Daphne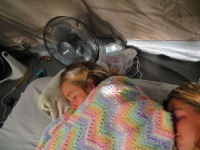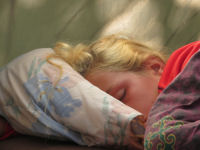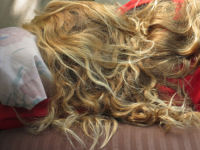 In the tent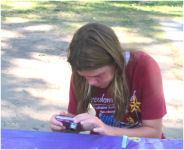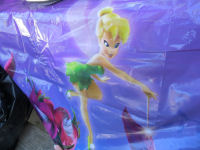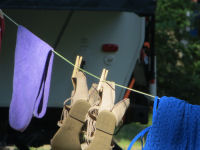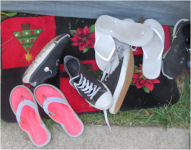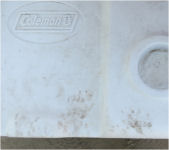 Erin taking a picture of the tablecloth....Our clothesline....Our shoes on the Christmas rug....Raccoon prints on the cooler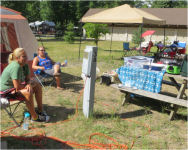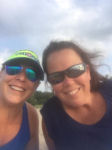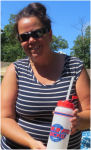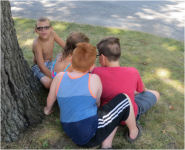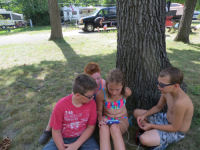 Daphne and Jen....Jen and Jean....Jean....Brendan, Owen, Addison and Carson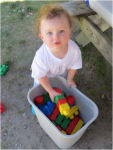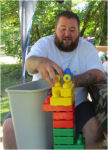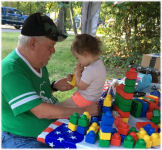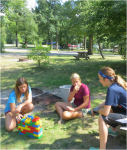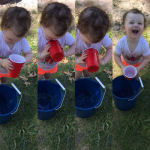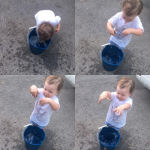 I brought some big legos for Layla.....Why yes, she did indeed have more fun with a bucket of water!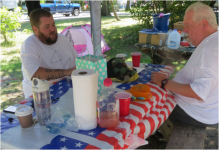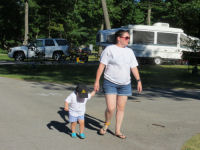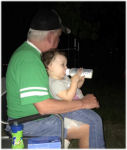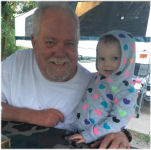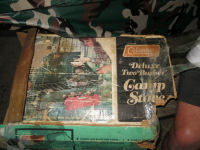 Brian and Pat....Layla and Bridget...Pat and Layla....Pat and Layla....Pat's camping stove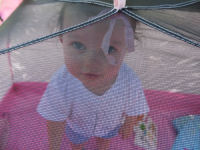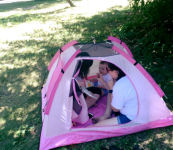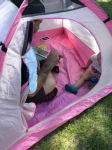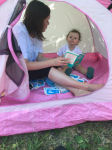 Layla in her new tent....Alissa, Layla and Bridget....Brian and Layla....Alissa and Layla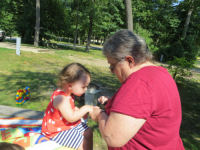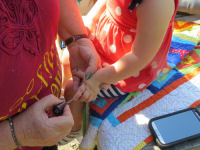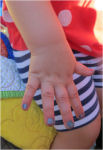 Layla getting matching nail polish with Lady Kathy.....Yes, it's Gunmetal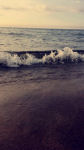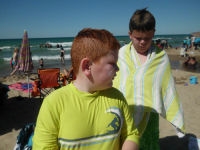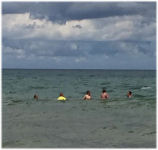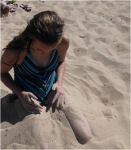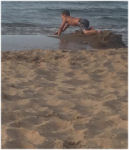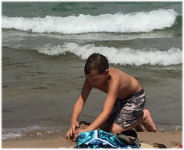 At the Beach....Best.Waves.Ever!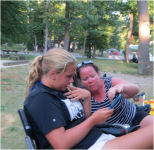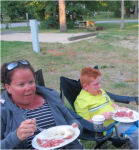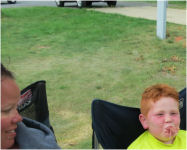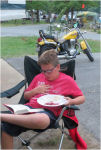 Dinner....Jean got at little sun today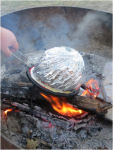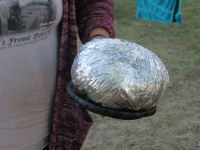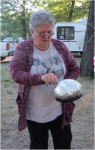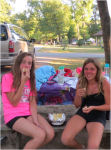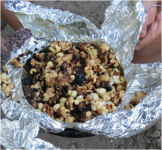 The top half of the Jiffy Pop was great....The girls gave the bottom half to the boys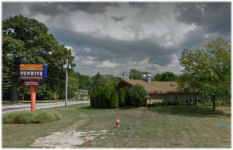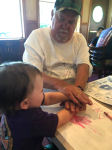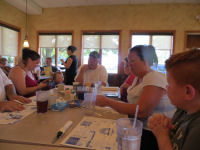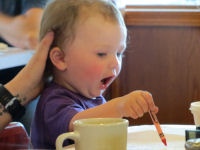 Our favorite "after camping" restaurant....A very special thanks to Pat for picking up the check!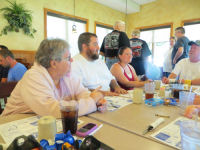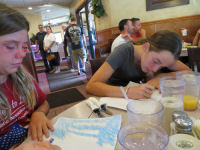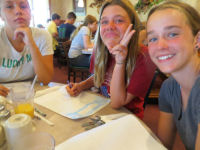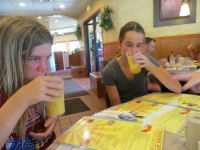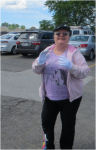 Great Breakfast.....Lady Kathy wore her chauffeur hat and gloves home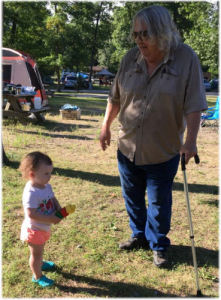 My favorite picture of this trip....Layla knows Lord Terry is there but she refuses to look at him!

Email Kathy

Return to Kathy'sReturn to Kathy's Page