Easter 2003

Various Places Around the Globe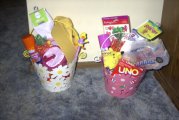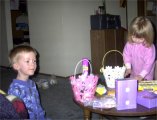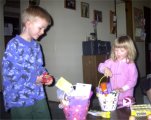 Alex and Hannah find their baskets and eggs and have a great time!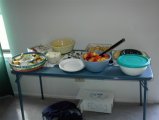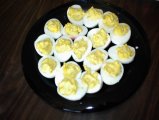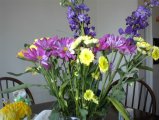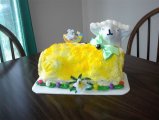 From Indiana, Kathy and Becky headed to Eileen's house in Illinois.
We had food from everyone, eggs from Kathy, flowers from Jean and a Lamb Cake from Becky.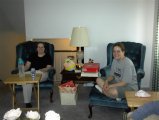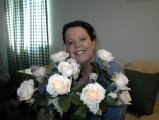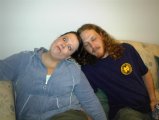 Carrie and Cherie...Jean and Flowers...Jean and Jeff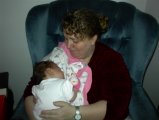 Becky with Daphne.....and Jeff gets as close as he will get until Daphne is big enough to hold.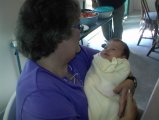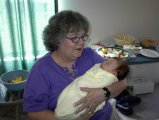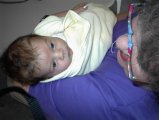 Grandma "plays" with Daphne.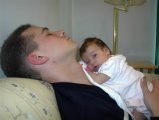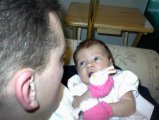 Mommy and Daddy with Daphne.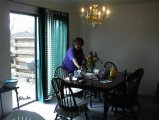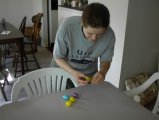 Kathy and Cherie are just two of the participants in the Easter Egg Hunt.
Jean hid 15 eggs and Kathy found the one with the Golden Tortilini in it!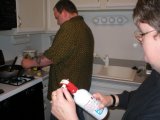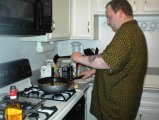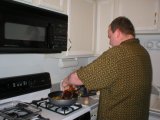 Eileen stood by while Spence cooked the very best Bananas Foster any of us had ever had!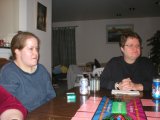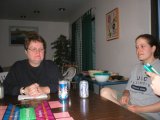 We played Trivial Pursuit, Scattegories and Outburst.
The Ward/Hines Girls took second place in Trivial Pursuit
and whomped de stomped the Corbet/Dabbs Girls in Outburst!
Jean beat everyone in Scattegories.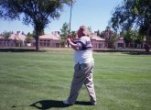 The Guys spent Easter golfing in Las Vegas, Nevada.

Email Kathy

Return to Kathy's Main Page.