Easter 2007



Decorating Easter Eggs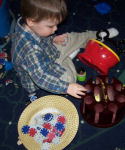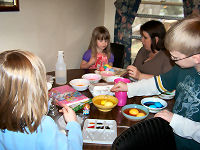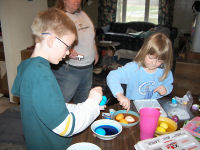 Brendan played with chips while everyone else colored Easter eggs.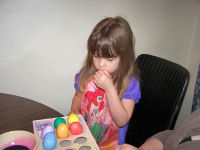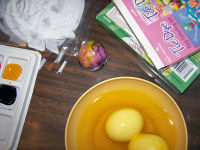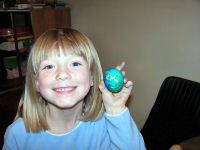 Daphne....a tie-dyed egg....Hannah shows off her egg.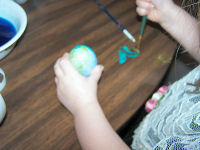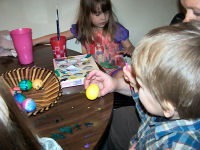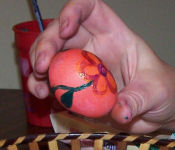 Why yes, Erin is painting the table instead of her egg....Brendan joins us for a while
Jean's beautiful flower egg.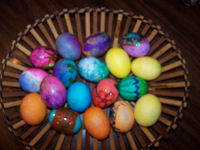 The finished eggs



Easter Egg Hunt
Becky hid about 60 eggs in the family room. Some had money in them. The kids really enjoyed the hunt.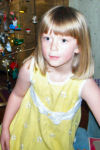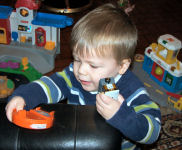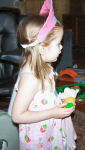 Erin....Hannah....Brendan....Daphne (Alex was moving too fast to have a picture taken).



Easter Dinner
Dinner was very nice. I didn't take pictures but we all enjoyed it. Gramps and Grandma, Kathy, Terry, Becky, Alex, Hannah, Jean, Jeff, Brendan, Phil, Lindsey and Jeremy were there.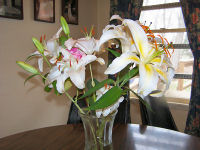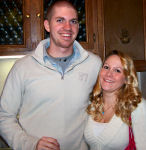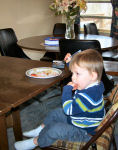 My flowers from Pat....Jeremy and Lindsey....Brendan napped through dinner but enjoyed it when he got up.
Daphne and Erin left for the Pistello's right before dinner.

Return to Kathy's Home Page Email Kathy