Eileen's Blizzard

Part II

2010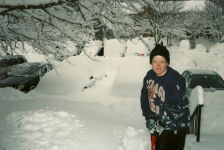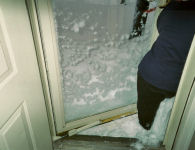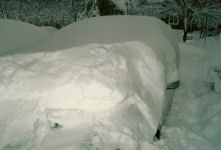 Eileen and the girls are happy they moved to Maryland to escape all the Midwest snow.
Shoveling to get out the front door.
Eileen and Carrie's cars.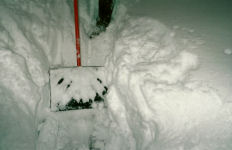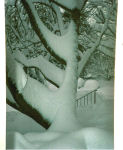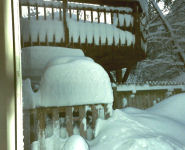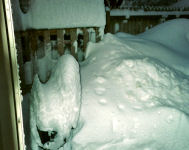 Shoveling to find the sidewalk....View from the Kitchen window....Their back yard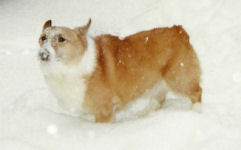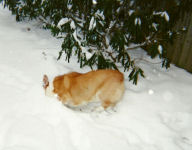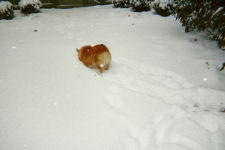 Sir Jameson with a faceful of snow....He loves to frolic in the snow....He also loves sniffing and burrowing.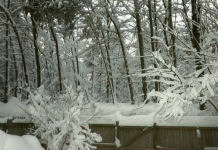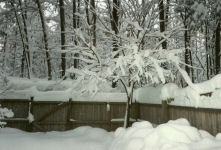 Views from the living room windows.

Day Trip to Washington D.C.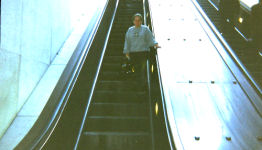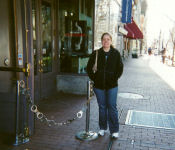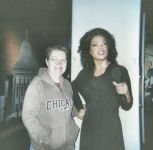 Carrie rides the nasty, crunching escalator (she hates them).
Cherie outside the Crime and Punishment Museum. Note the chain-linked handcuffs.
Eileen with her BFF Oprah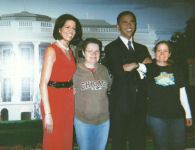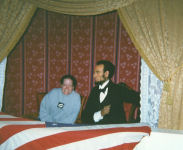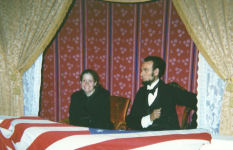 Eileen and Carrie pose with the Obamas. They were gracious hosts.
Carrie and Cherie braved a time machine to visit with Abraham. They were terrified.

Back home with Sir Jameson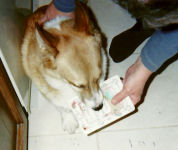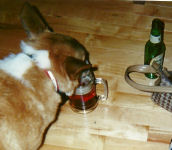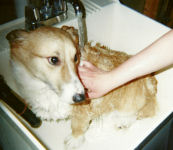 Sir J eats an edible card from Great Aunt Kathy....He drinks his favorite beverage....And gets his weekly bath.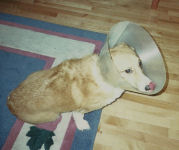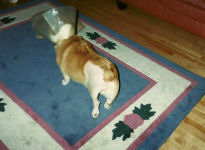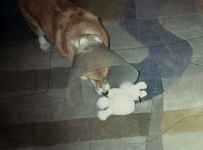 Sir Jameson did not dig his cone....His shaved hind quarter....Playing with "Lammy," his gift after surgery.

Email Kathy

Return to Kathy's Page