Erin Turns 12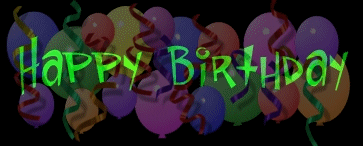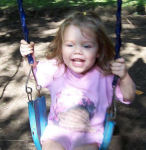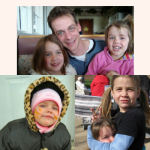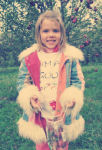 Pictures posted on Facebook by Daphne and Jimmy
In the middle picture, I glanced at the last picture and thought, "That's Daphne not Erin."
Then I saw my squashed little Erin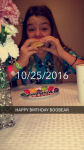 Pictures from Daphne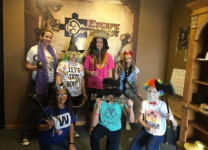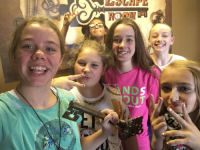 Daphne, Abby, Maddie and Hailee
Annissa, Erin and Sarah
Not only did Grammy Jo take the first picture, she also went in the Escape Room with these lovely ladies
The girls went on and on about how much fun it was
And they escaped with a few minutes to spare!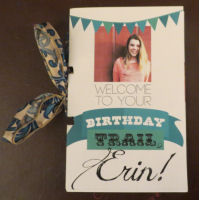 Erin's Birthday Trail
Daph couldn't be there because she had a basketball game
Brendan and Owen joined us....and later, their friend Griffin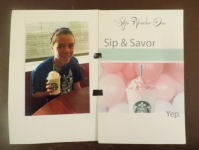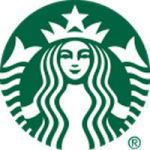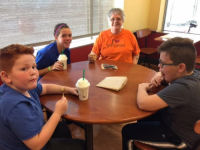 Erin had a Birthday Cake latte and the rest of us had treats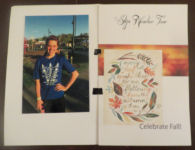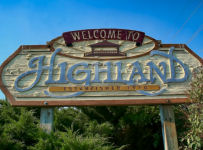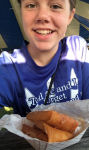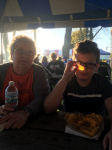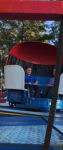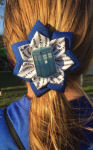 At the Highland Fall Festival in Highland, IN
Erin snacked on tamales while Brendan apparently had a magical golden tortilla chip
The boys rode the rides while Erin shopped. She got some bath bombs and the Deal Of The Day:
A Tardis hair clip!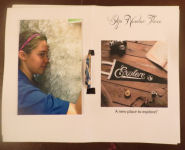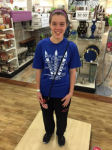 At the Home Goods Store, Erin got a plaque for her bedroom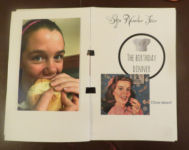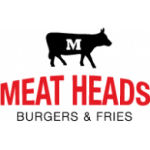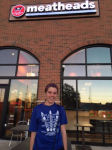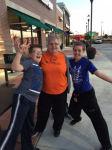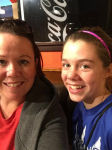 Great dinner at Meatheads....Posing outside...Erin with Aunt Jeannie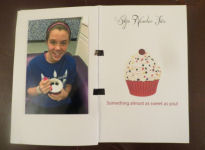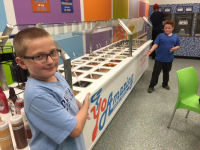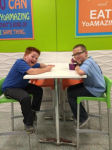 End of the trail! Griffin and Owen really enjoyed this stop....As did we all

Email Kathy

Return to Kathy's Page