Erin Turns Six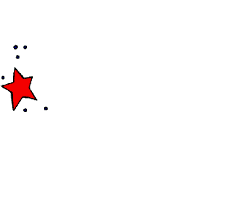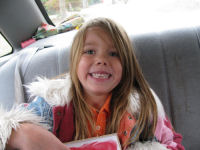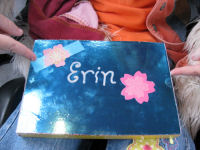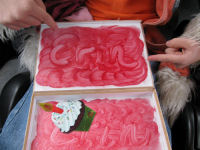 Erin ready to go shopping with her gift card from the Hineses. Aunt Becky made the box for the gift card.
Erin said she didn't see her name inside the box at first because it was camouflaged. She actually said camouflaged.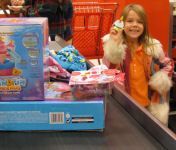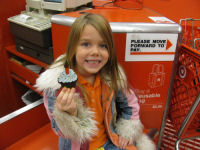 Erin spent her generous gift card from the Hineses and money from Grandpa Terry and Grandma Kathy.
Grandma Kathy was happy Erin also picked out some clothes for school (and didn't spend all of her money on toys).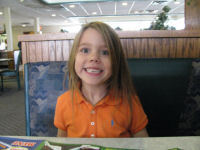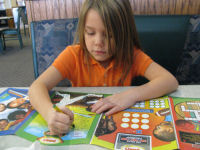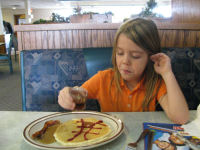 Having fun at Denny's for lunch.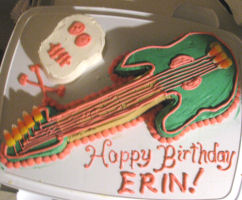 This year Erin requested a guitar and a skull for her cake. Aunt Jean did a great job!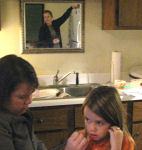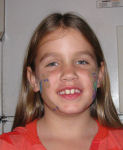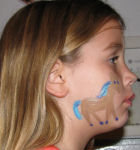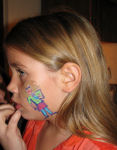 Aunt Jean does facepainting: Erin gets a star....Daphne gets a horse and Lady Gaga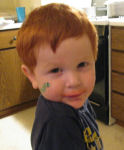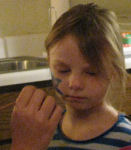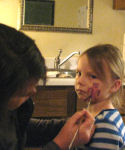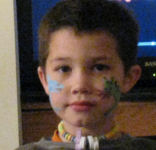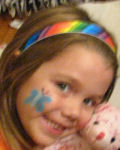 Owen strikes a pose with his worm....Jenna gets a star and a pink transformer....Bubba goes for a shark and dragon....Erin's butterfly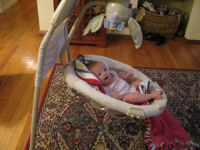 So far, Tessa is unimpressed with the festivities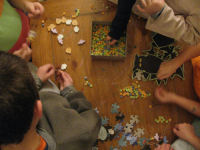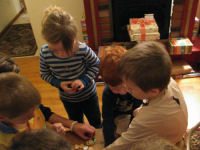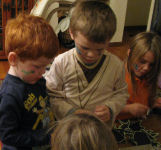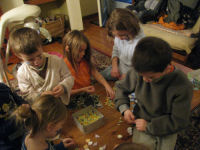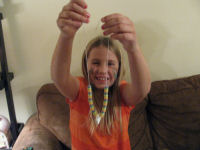 Making spooky candy necklaces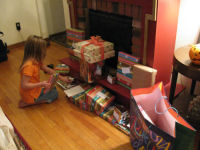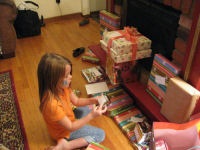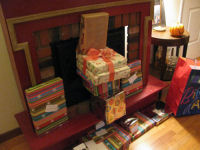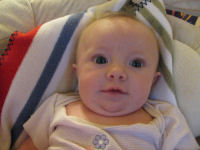 Erin re-arranged her gifts several times....Tessa is happy.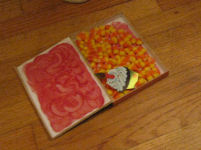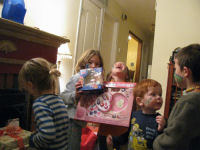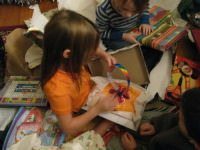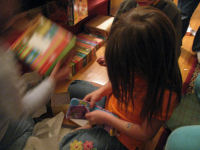 Grandma Kathy filled Erin's gift box from the Hineses with candy corn....Opening gifts.....A homemade wallet from Grandma Kathy with $6.00 in it.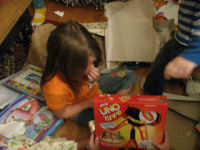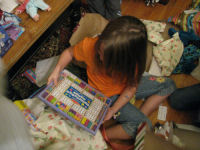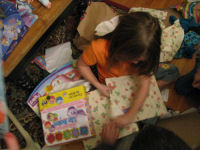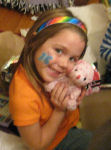 Opening gifts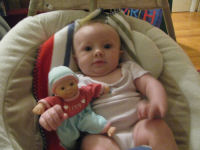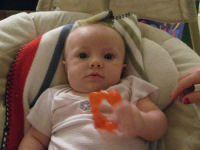 Erin picked out Halloween towels for Mama, a baby doll for Daphne and teethers for Tessa. Tessa poses with the baby doll and a teether.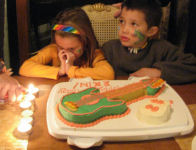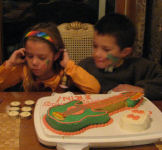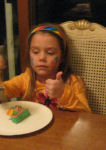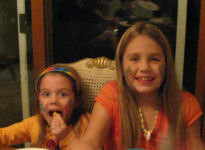 Enjoying the cake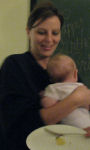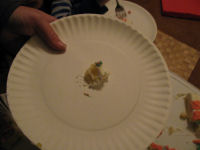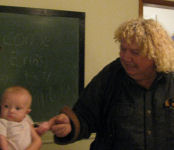 Karen asked for a small piece of cake....What Jean served her....Tessa ignoring Grandpa Terry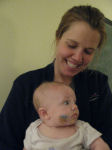 Daphne cuddled with Tessa, forgetting she had face paint on....Tessa with her first face painting.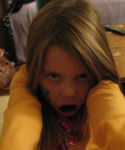 Erin being scary.

Email Kathy

Return to Kathy's Page