Father's Day

June, 2006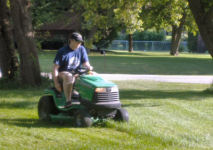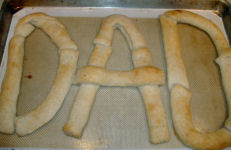 Bill mowed the lawn but then got fancy bread sticks for dinner.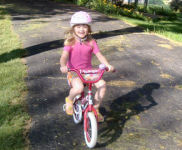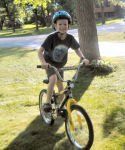 Hannah and Alex

The Pistello's Greenfield Restaurant in Morrocco.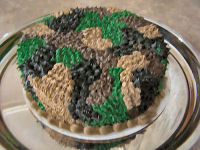 Terry really liked the camouflage cake for the Dads....once he was able to see it. Jean made it.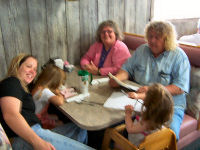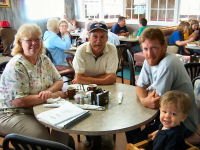 Laura, Daphne, Kathy Terry and Erin....Nancy, Jeff, Jeffrey and Brendan.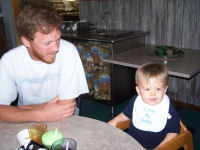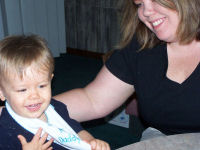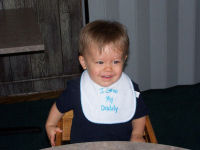 Jeffrey and Brendan....Brendan and Jean....Brendan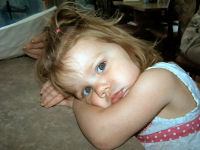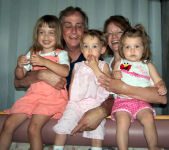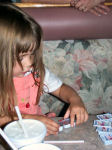 Erin pretending to sleep....Grandpa Jim and Granny Jo with Daphne, Maddy and Erin....Daphne counting.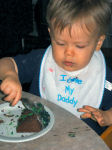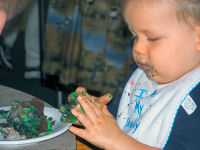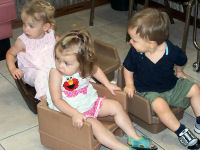 Brendan eating cake....Maddy, Erin and Brendan playing on the booster chairs.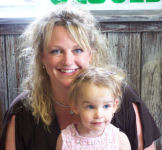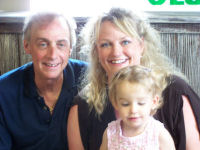 Jen and Maddy....Grandpa Jim, Jen and Maddy.

Email Kathy Return to Kathy's Home Page