February, 2002

Jeff's Birthday at Laura and Jimmy's house

Click on the pictures to see the larger versions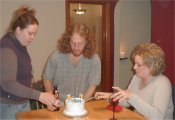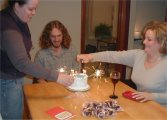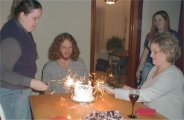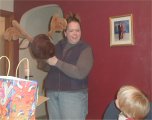 A couple of things Jeff bought for Jean this month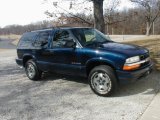 An engagement ring and a Blazer!

Making Valentines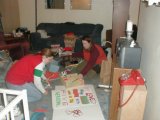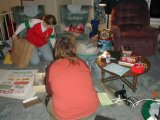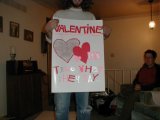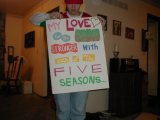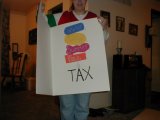 The morning the Hineses left to return to Virginia Beach



Ok, here's the story. First Alex got up at 5 a.m. and watched TV with me. At 6 a.m., he decided to crush the cans we saved for him to crush. Note the picture of the clock to show the time. Then he wanted to take a picture of me crushing cans so he did.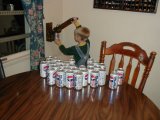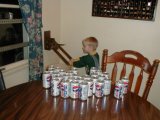 Hannah woke up at 6:30 a.m. I took her to the frontroom to let her parents sleep late. All was going just fine. They colored in the coloring book and generally just played. Then Alex visited his parents while they were still in bed and he came out with a container of markers. I asked him if Mommy let him play with the markers and he said yes. Apparently, because Becky did not see him with the markers, he assumed she thought it was just fine for him to play with them. Turns out, Becky never saw the markers leave the room.....and they belonged to Jean.

I was watching them closely because I didn't want them to use the markers on anything except the coloring book I gave them. I sure didn't want them to mark up the carpet. And then....it happened so fast!....Hannah was marking her body! A lot! We gathered up the markers and put them away!

Because the grandkids had gotten up so early, they both fell asleep before noon for a little nap!









Check out Becky's Website with pictures of their trip! It's great!

Return to Kathy's Home Page Email Kathy