French Lick, Indiana

Kathy, Jean, Daphne, Erin, Brendan and Owen

Pat, Bridget, Layla and Odin

March, 2019




Legendz Bar for a Party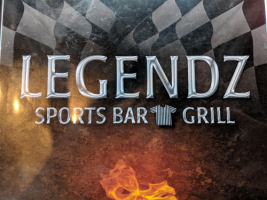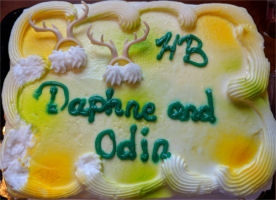 Legendz Bar where we had a birthday party for Odin
Jean and Daphne checked in to our hotel early because Daphne was sick with the flu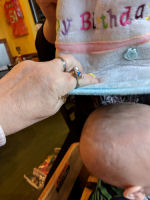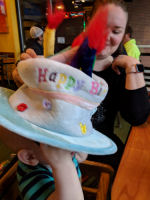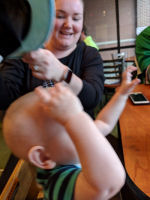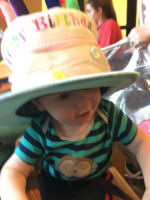 Odin was not impressed with the birthday hat....but we got one quick picture of him "in" it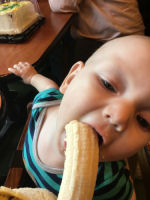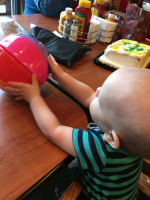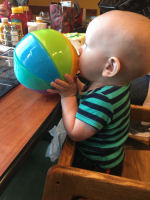 Who needs cake when you have a banana?....Odin played with his toys....And anything we left in his reach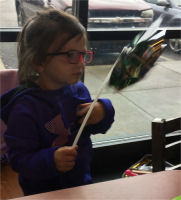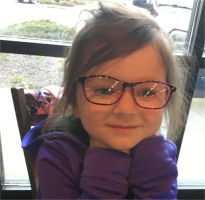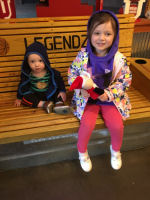 Layla liked her gifts....Everyone got gifts, the younger you were the more gifts you got


Scenic Train Ride



One minute and twenty second video of Owen enjoying the train ride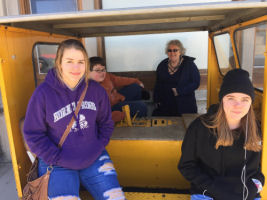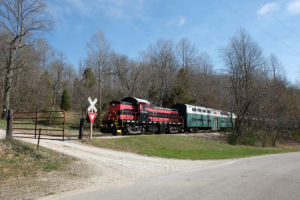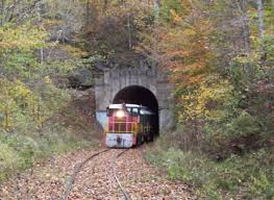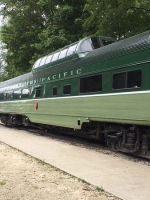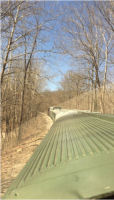 Daphne, Brendan, Kathy and Erin posing on some thing outside of the train....We rode in the Dome!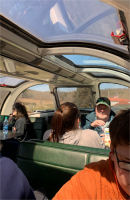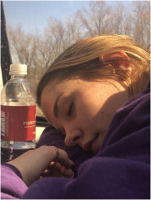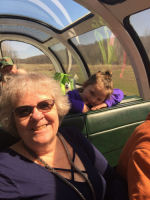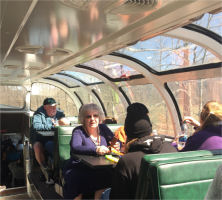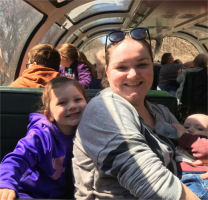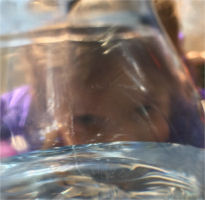 Bridget and Pat....Daphne resting....Kathy and Layla....Pat, Kathy and others....The Busses....Layla looking through a glass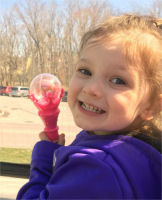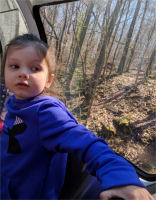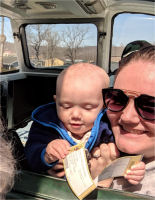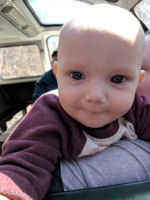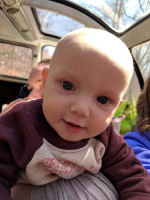 Layla....Odin and Bridget....Odin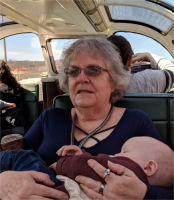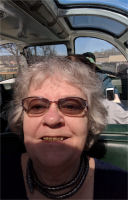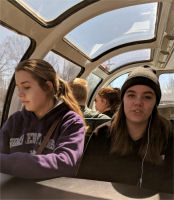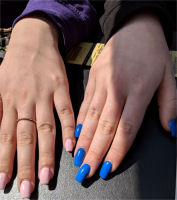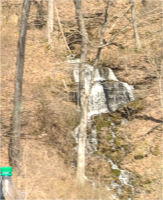 Owen slept on Kathy for the return trip (about 45 minutes)....Kathy and her snake necklace....Daphne and Erin and their fingernails....Waterfall


Riding the Trolley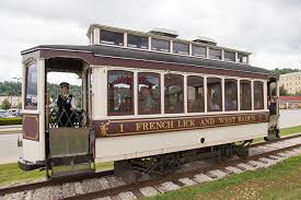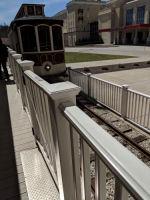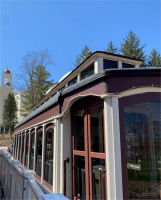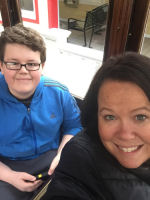 Owen pretty much made sure we all rode the trolley (free shuttle in the resort....they also had busses and a golf cart)....Brendan and Jean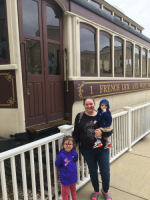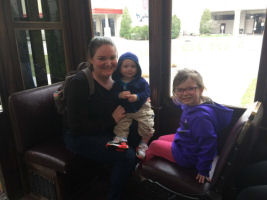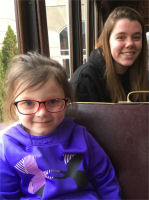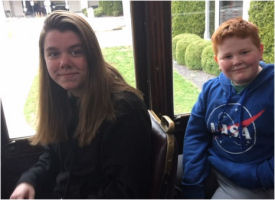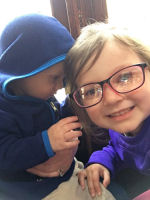 The Busses....Layla and Erin....Erin and Owen....Awwwww


Posing with Pat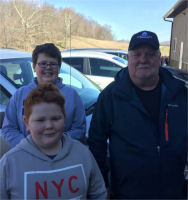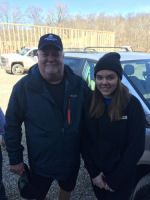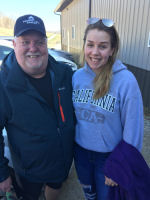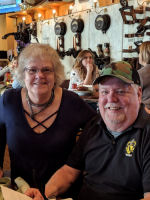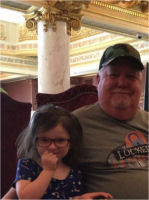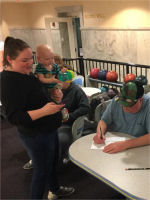 Brendan and Owen....Erin....Daphne....Kathy....Layla....Bridget and Owen


Just Some of the Beautiful Scenery Outside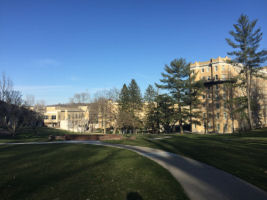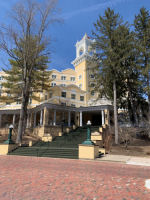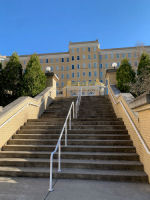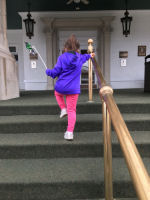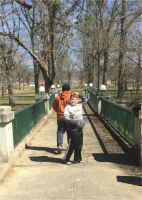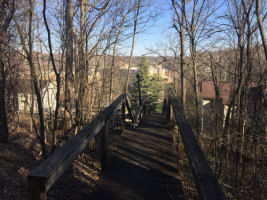 Layla....Brendan and Owen....The last photo shows some very long stairs that Jean and Owen climbed on a hike


The Lobby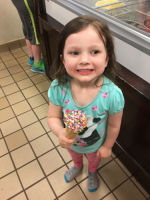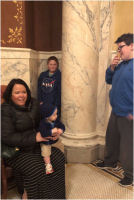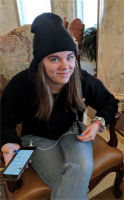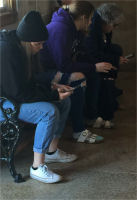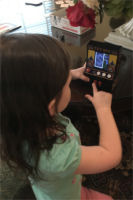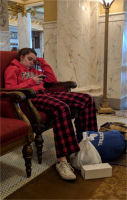 Eating ice cream and texting in the Lobby. One time, I let one boy go down for ice cream and both came up with some....they met in the lobby....lol.
(Yes, I know Layla isn't really texting....yet!)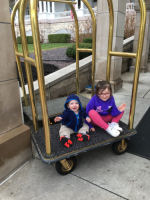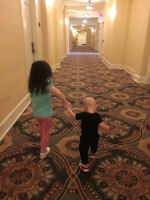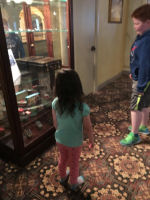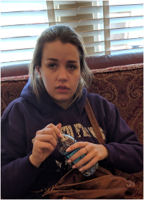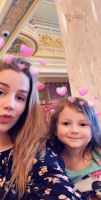 Odin and Layla ready for a fun time....Layla with Odin and then with Owen....Daphne sick (notice the bags under her eyes)....Daphne well and posing with Layla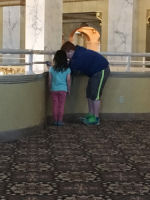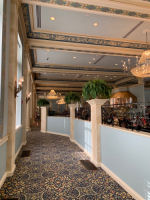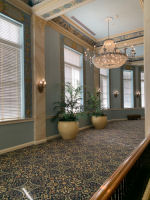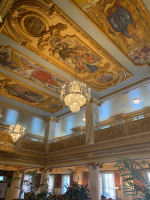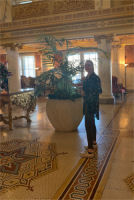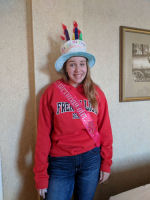 Jean led a game of Impractical Jokers from the balcony overlooking the lobby.
Erin did everything she was told to do except when she was told to interact with strangers.
Daphne agreed to wear the birthday hat and her birthday banner....but she wouldn't leave the room like that


Wilstem Ranch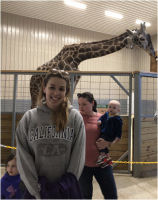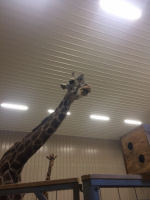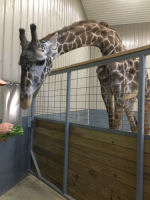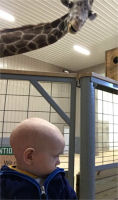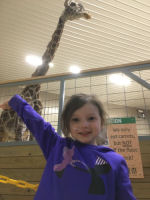 When Daphne was younger, we sometimes called her Giraffaphne....here she poses with the Busses....A giraffe checking out Odin....Layla celebrating a giraffe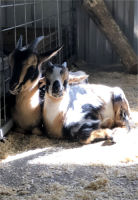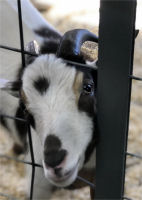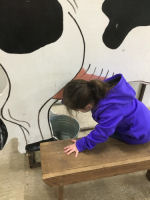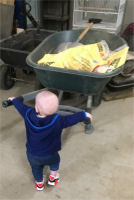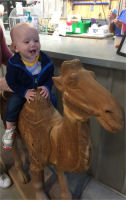 Goats that look like cows....Layla learning how to milk a cow....Odin hauling supplies....Odin riding a camel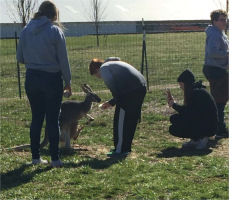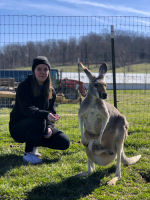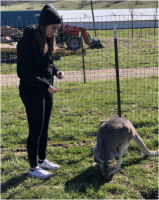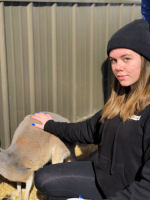 The kangaroos were much loved....Erin plays with some of them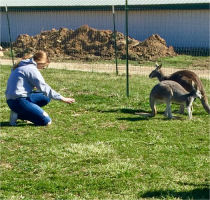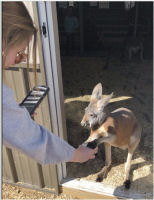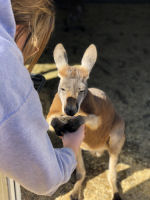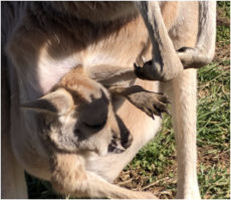 Daphne and the kangaroos....Holding hands....Little Joey


Lunch at the Powerhouse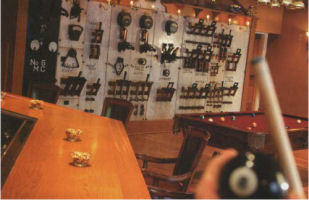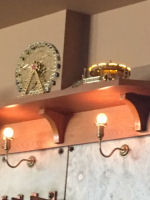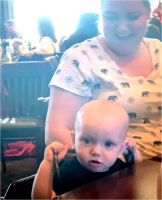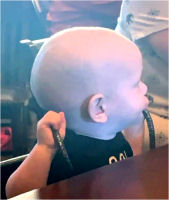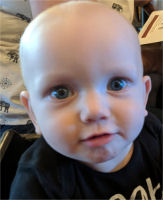 The Powerhouse decor....Odin wouldn't wear the birthday hat but he quickly put my snake necklace around his head....And then in his testing laboratory....Cute smile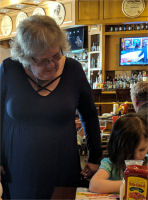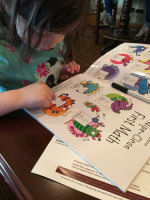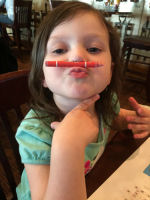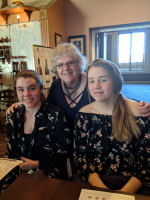 Kathy and Layla....Busy Layla....Layla poses....Kathy and Pat....Erin, Kathy and Daphne


Riding a Six Person Bike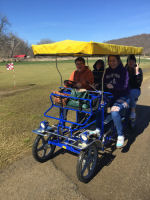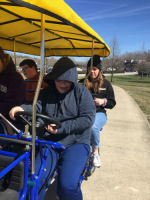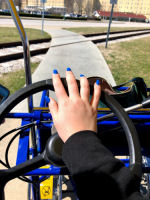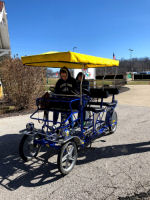 Taking turns in the lead....If a bike matches your nail polish, you must take a ride on it


Holding Odin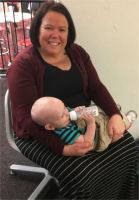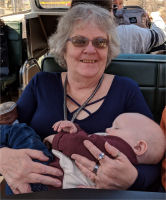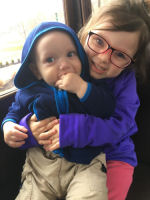 Holding Odin is fun....Here's how the Pros do it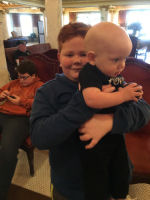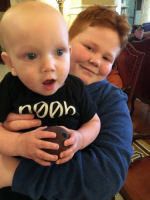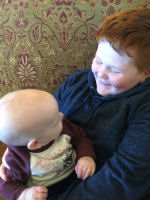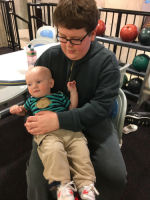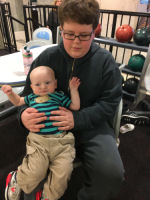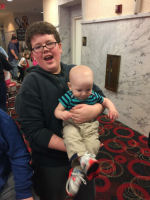 The amateurs are getting better because they really enjoy it


Hanging Out in Our Rooms and Room Service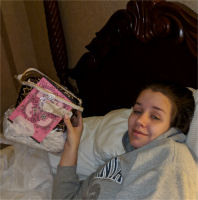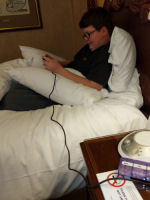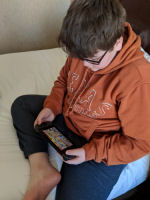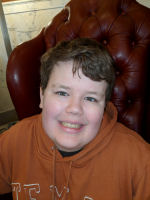 How Daphne smiles when she has the flu....Brendan playing games....I tell Brendan to smile or I will slap him....It works!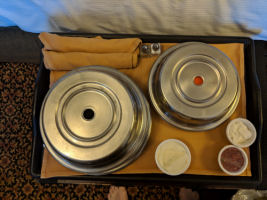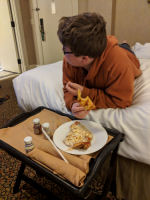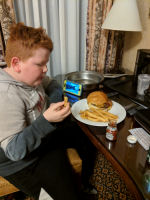 Love the room service


The Arcade and Casino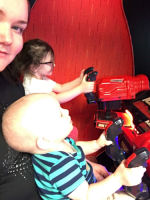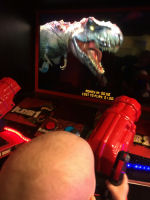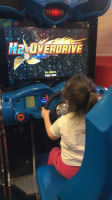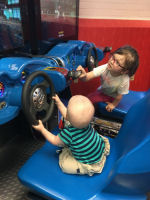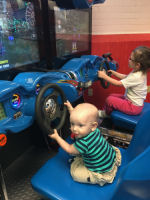 Racing around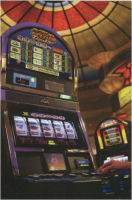 Kathy and Pat spent an evening at the "Adult Arcade" and had a lot of fun


Bowling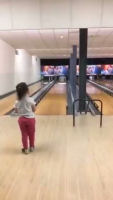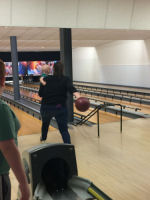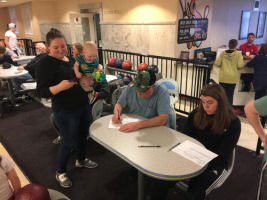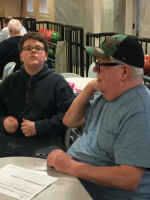 Layla....Bridget and Odin....Keeping Score


Go Carts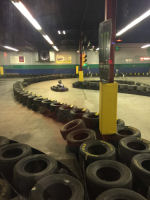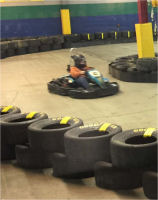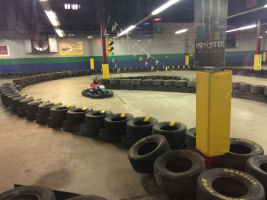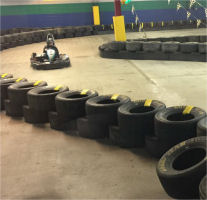 Zoom....Zoom....Zoom....Zoom


Lunch at West Baden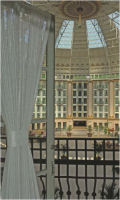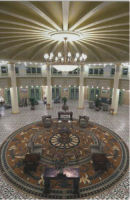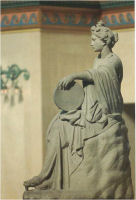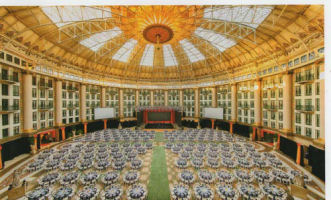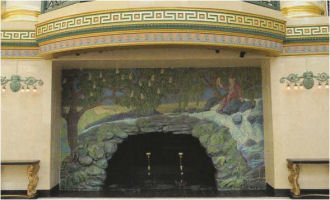 Postcards or pictures from the book....The dome is tremendous....See how it looks when it's set up for a meeting or wedding....The fireplace can hold 14 foot logs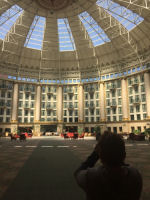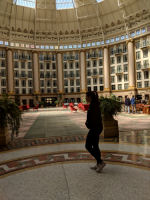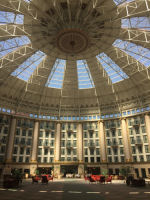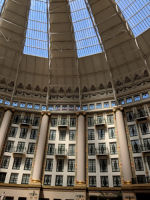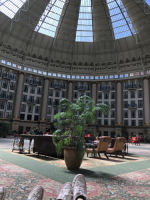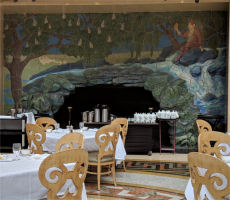 Our pictures of the dome and fireplace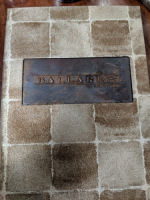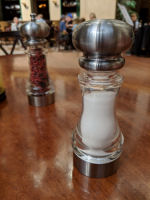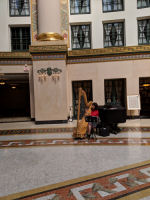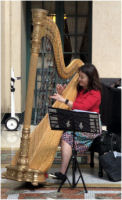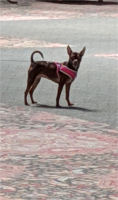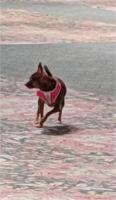 Very nice lunch in the dome....Salt shaker....The Harpist....When I sent the girls to take pictures of the Harpist, they also came back with pictures of the little doggy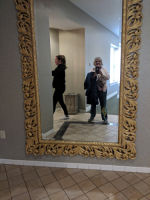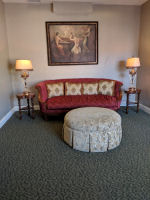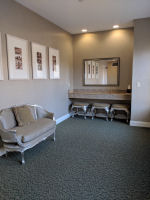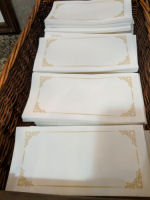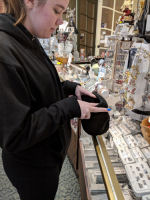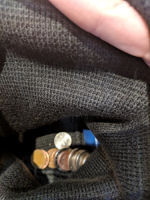 The fancy lounge area with nice paper towels....Erin used her hat as a purse when we did a little shopping


Back at Legendz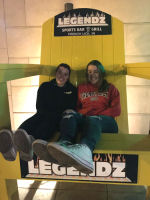 Jean and the girls had their last dinner at Legendz while the boys and I had room service!

Email Grandma Kathy

Return to Grandma Kathy's Home Page