But first some pictures of our Sassafras Trees: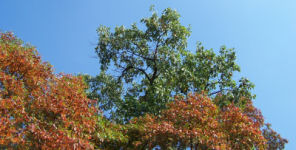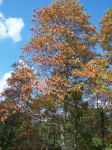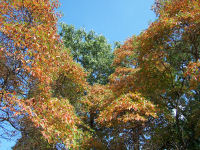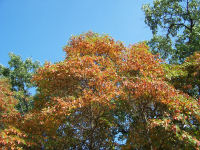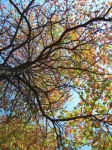 And Laura's Van with the new antenna topper: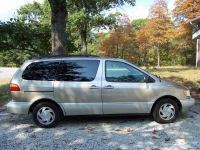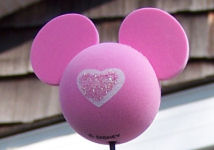 Here we go!

Green Acres in Rensselaer (over there on 114 just past the airport)

October 7, 2007

Grandpa Terry, Grandma Kathy
Jean, Brendan and Owen
Laura, Daphne and Erin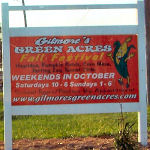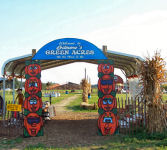 Ready for fun!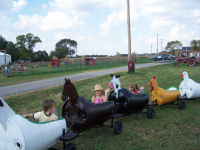 Brendan, Daphne and Erin in the Animal train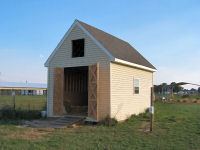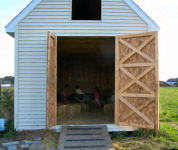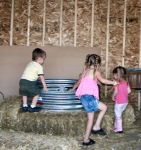 The Chick Barn was a favorite....Daphne really liked picking up the chicks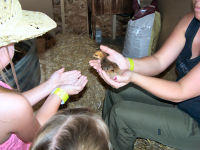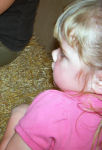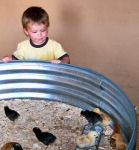 Laura hands Daphne a chick....Erin is wary....Brendan checks out the chicks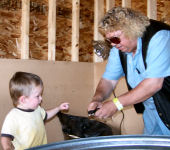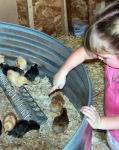 Brendan uses his one finger technique to pet a chick....and Erin does the same!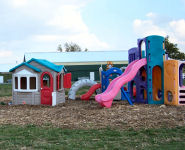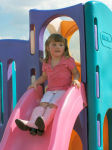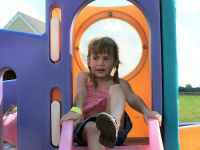 The Playground....Erin and Daphne on the slide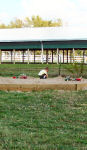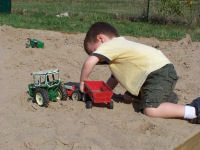 Brendan playing in the sand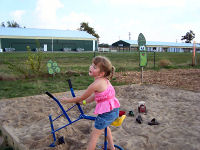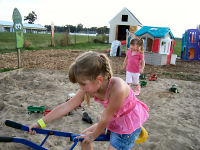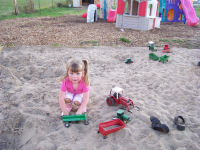 Daphne and Erin in the sand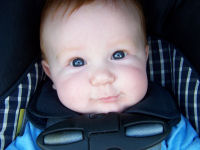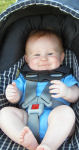 Owen doesn't care where he is....He just has a smiley time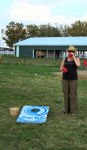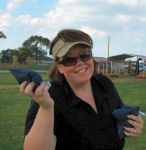 Laura and Jean played several games of Sports Toss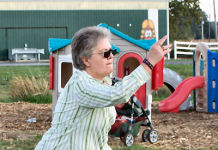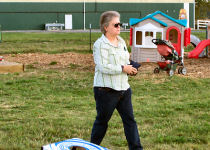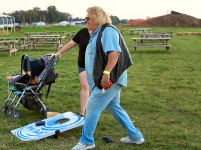 Grandma Kathy was very determined to beat Grandpa Terry....um....she lost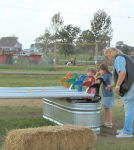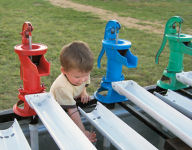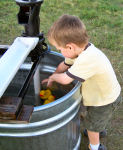 Daphne and Grandpa Terry at The Water Pumps....It was Brendan's favorite attraction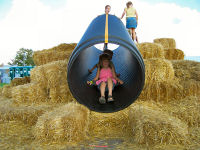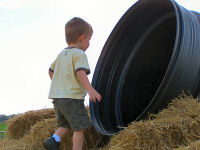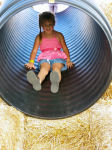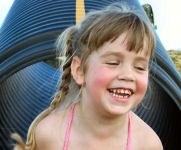 The Small Tunnel Slide was a big hit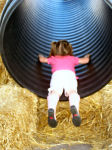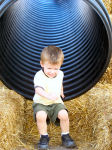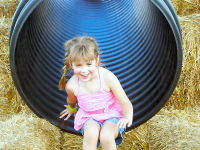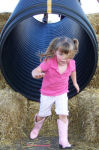 Why yes, Erin's first trip down was backwards on her belly....Brendan....Daphne....Erin does it right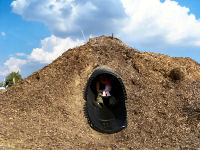 Then it was on to the Big Tunnel Slide: A 40 foot ride!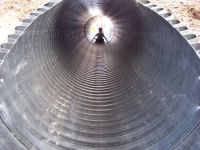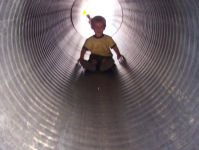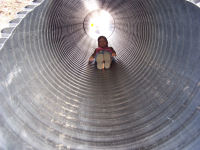 Brendan....Brendan....Daphne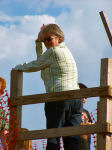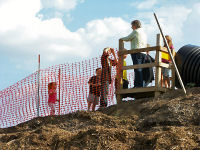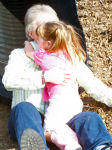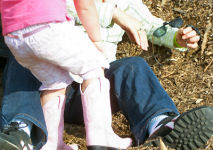 Grandma waits for Erin....They went down so fast, Grandma Kathy's glasses fell off at the landing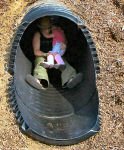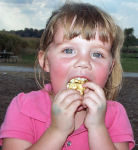 Erin went down one more time....with Mommy....And then stuffed her mouth with Kettle Corn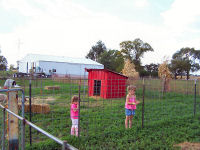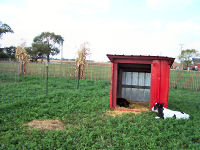 The Petting Zoo was fun....Daphne was disappointed that the calf didn't come to her when she called it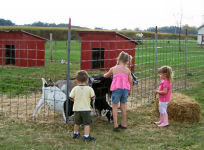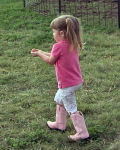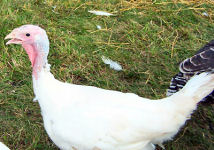 Feeding the goats....Erin carefully carries feed to the goats....Turkey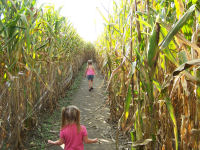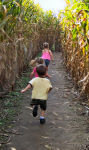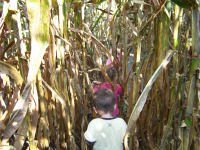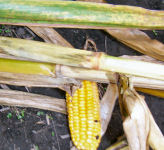 In the Corn Maze....Daphne referred to it as "Going for a hike"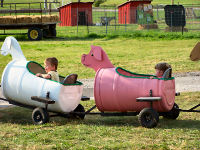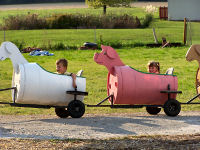 On the train again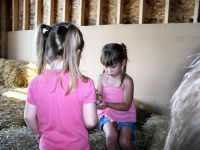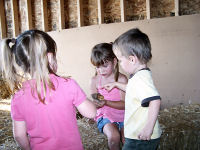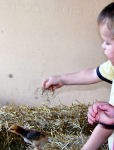 Daphne picked up several chicks all by herself....Brendan dumped hay on one of the chicks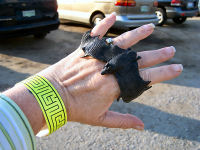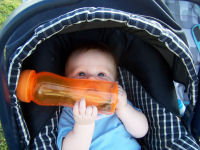 Grandma Kathy's wrist band and bat ring....Owen playing with a water bottle.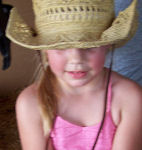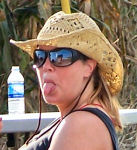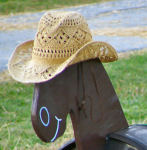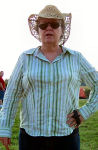 Daphne's cowboy hat progressed from Daphne...to Laura...to Laura's horsey...to Grandma Kathy

Return to Grandma Kathy's Home Page Email Grandma Kathy