Dinner at Hamada
Pajama Party at Eileen's
Fun in the Park
June 2005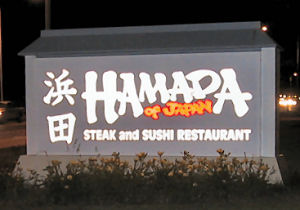 Palos Hill, Illinois


This restaurant has the very best Japanese food any of us has ever eaten! It was simply wonderful! Even two year old Daphne enjoyed all she ate.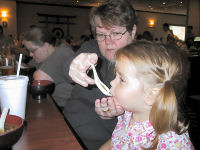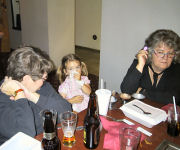 Carrie eating soup while Eileen is feeding Daphne the soup.
Eileen, Daphne and Sue.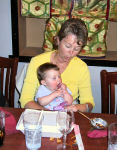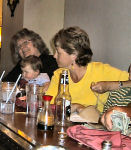 Sue holding Erin...Kathy, Erin and Sue.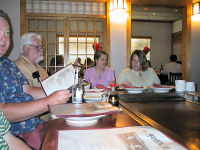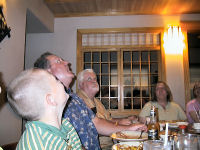 Jim, Mike, Laura and Jean (Brendan was there too).
Michael and the others watch as Jim catches food in his mouth!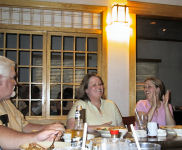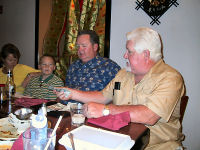 Jean caught food in her blouse!....settling the bill.
(Terry and Jeff were on a fishing trip in Michigan)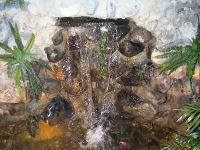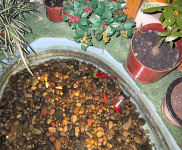 The waterfall and pond in the lobby.


Pajama Party at Eileen's


Before we started the games, we played with Daphne, Sir Jameson, Erin, and Brendan: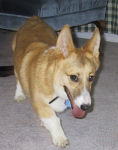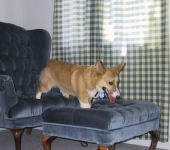 Sir Jameson looking cool and doing his trick--jumping from the chair to the ottoman!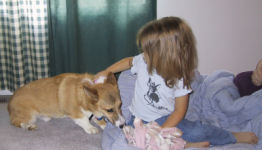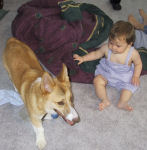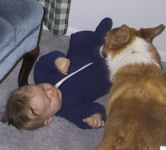 Sir Jameson bonds with Daphne, Erin and Brendan.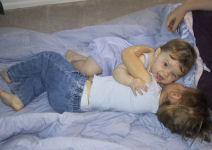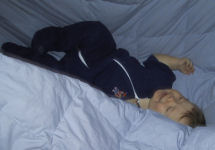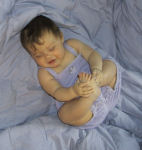 Jean and Laura played with the kids in a big blanket. They all really enjoyed it!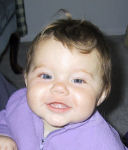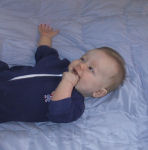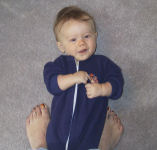 Erin and Brendan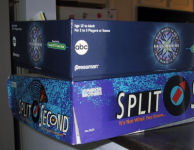 Then we played games. Eileen went to bed early and Carrie a couple of hours later.
By 1 a.m., it was just Kathy, Jean and Laura writing poems.
We had a lot of fun!


Patriot's Park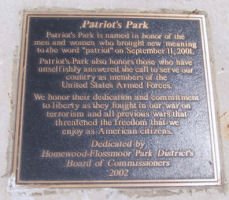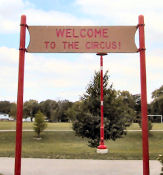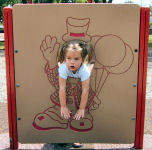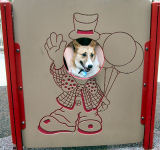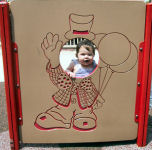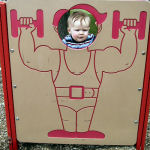 Daphne, Sir Jameson and Erin are clowns while Brendan is a strongman!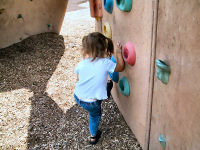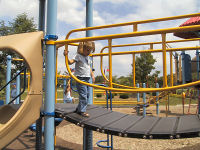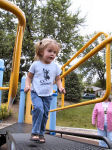 Daphne on the rock wall....she really liked the moving bridge!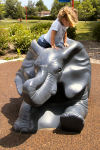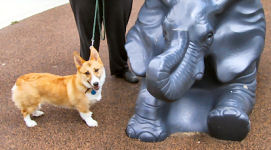 Daphne and Sir Jameson enjoy the elephant.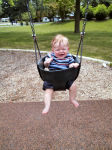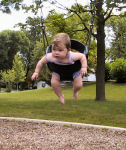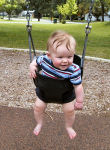 Brendan and Erin really like swinging.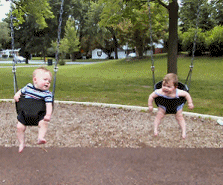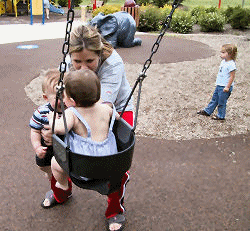 Brendan and Erin laughing at each other!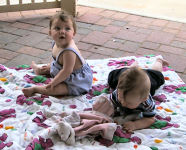 Erin and Brendan wait on their blanket for their next ride on the swings.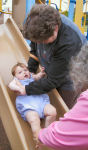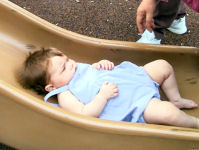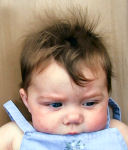 Erin didn't really like the slide because she couldn't move....her hair got fluffed up!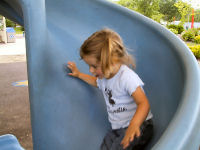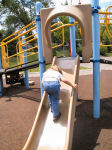 Daphne going down and up slides.

Email Kathy Return to Kathy's Home Page