Grandma Kathy Visits The Hineses
June, 2007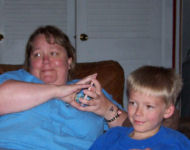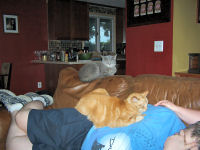 Becky and Alex watch Grandma Kathy answer a question to some family game....Simba found his spot.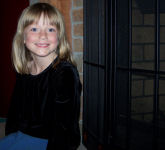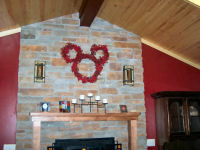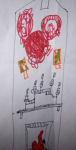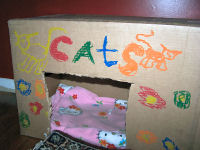 Hannah by the fireplace....the fireplace....Hannah's picture of the fireplace....a cat house Hannah made.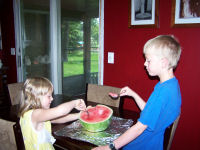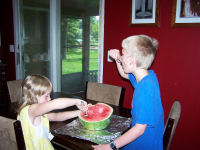 Hannah and Alex enjoy watermelon.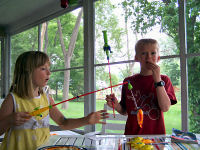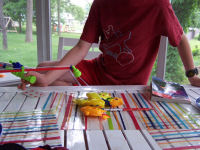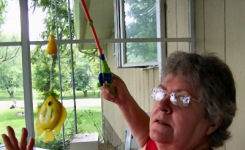 Playing with the fishing set....If you caught the pencil, you won....Grandma Kathy played too.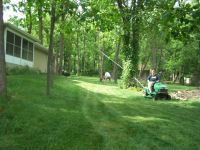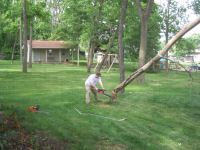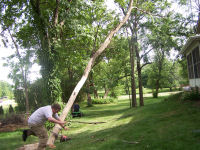 Becky and Bill took down a dead tree.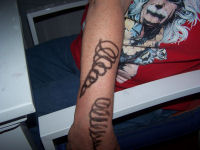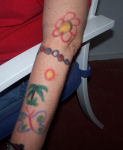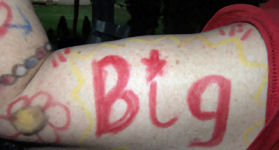 We played with tattoo crayons....Grandma Kathy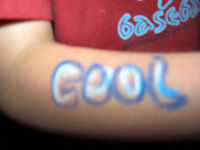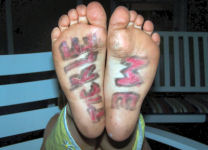 Alex and Hannah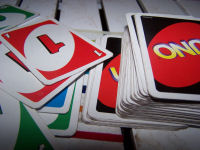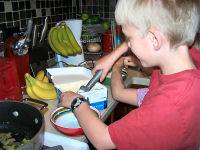 We played Uno. Grandma Kathy said it was ok to have ice cream and bananas for breakfast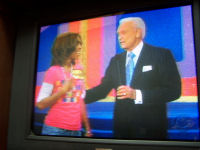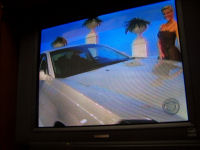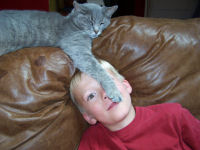 The Price Is Right....Quincy on Alex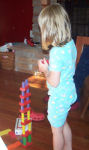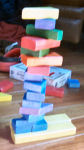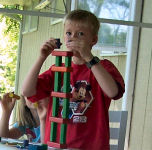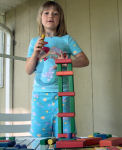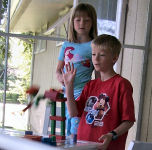 Playing with blocks that Grandma Kathy bought at a garage sale.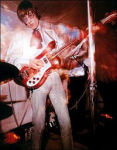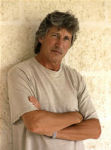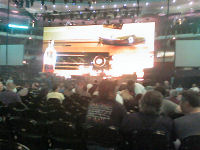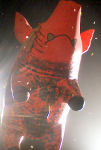 For their 11th Anniversary, Becky and Bill saw Roger Waters at the United Center.
The last two pictures are from Becky's cell phone.
They had a very good time!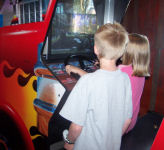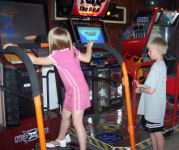 Alex, Hannah and I went to play mini-golf. First, they spent some tokens they had.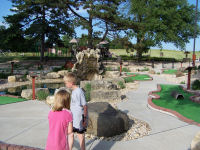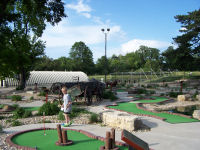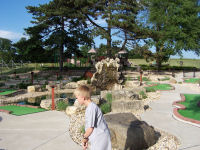 Playing mini-golf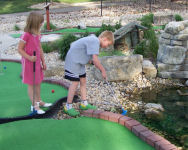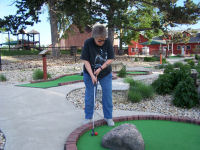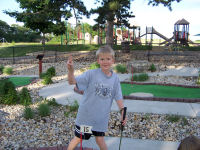 Alex gets Hannah's ball....Grandma Kathy plays....Alex got a Hole-In-One! (and won the game).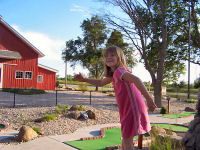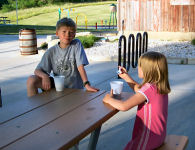 Hannah poses and then jumps....Alex and Hannah enjoy Oreo Flurries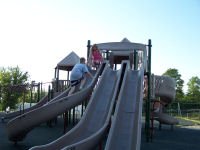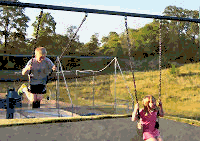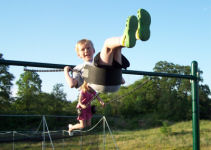 Playing and playing....swinging until they were even with the bars!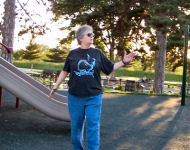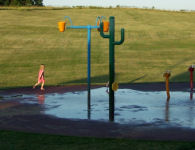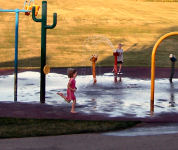 Grandma Kathy became a robot. She used to become a robot a lot at Bill and Becky's, but they quietly discouraged it because Alex and Hannah screamed a lot when that happened.

Alex noted the robot right away and screamed, "It's Grandmother Robot!" There was a lot of screaming and running but Grandmother Robot never caught either one of them.

And then they played in the water for a little bit.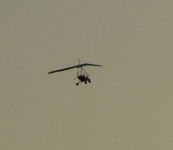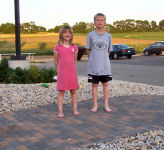 On the way to the parking lot, we saw this person in the sky. Hannah and Alex posed for a picture.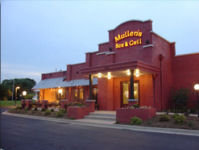 On my way back to Indiana, Pat took me to lunch at Mullen's, where Bridget was our server.
We had a great time! Thanks, Pat!

Email Grandma Kathy Return to Grandma Kathy's Home Page