Erin's Daddy/Daughter Dance

Daphne's Jazz Band Contest

Harry Potter Reveal Party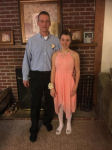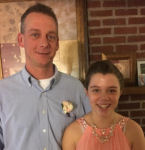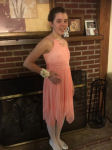 Erin and Jimmy ready for the Daddy/Daughter Dance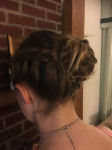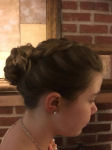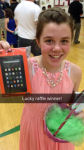 Erin's hair....Erin won a Kindle!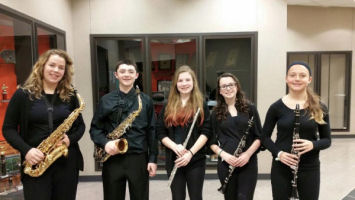 Gold Winning Jazz Band!
Daphne, Devin, Hannah, Maddy and Emily



Harry Potter Reveal Party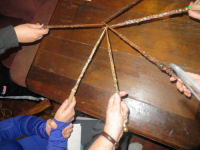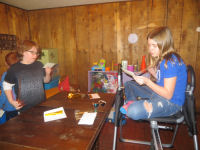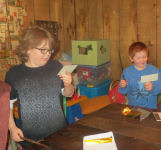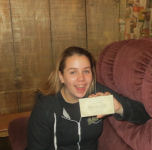 Wands made by Grandma Kathy....Everyone was given an envelope with a ticket from Lowell, Indiana to Hogwarts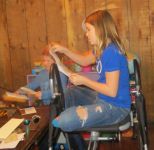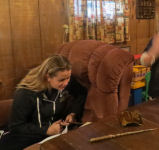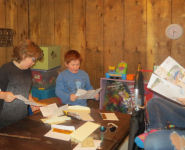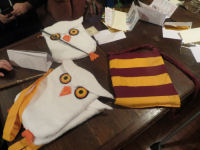 Then they opened maps of Universal Studios in Florida and they were thrilled.
Grandma Kathy also made messenger bags for the girls and backpacks for the boys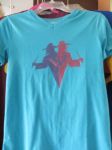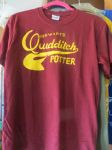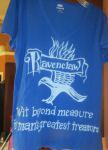 And Jean made our wonderful shirts.
Owen's depicts Weasley's Wizard Wheezes, Brendan is in Griffindor and Erin is in Ravenclaw.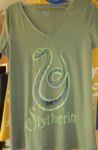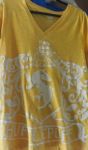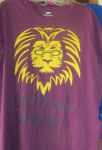 Daphne is in Slytherin, Jean is a Hufflepuff and Grandma Kathy is in Griffindor.
We will be taking this adventure over Spring Break.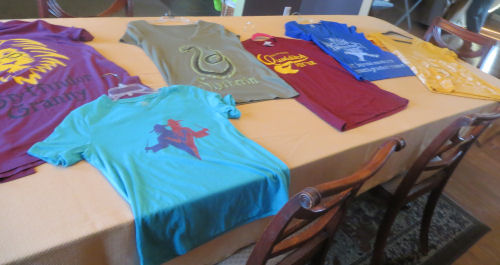 All of our shirts

Email Kathy

Return to Kathy'sPage