Spring Break in Indy

Ok, It Was Just One Night

But It Was Great!

Crown Plaza Hotel

Matriarch Kathy, Jean, Brendan and Owen

April, 2021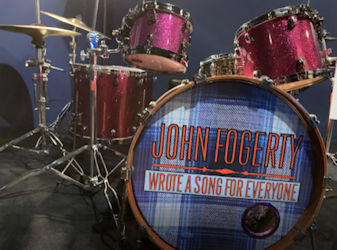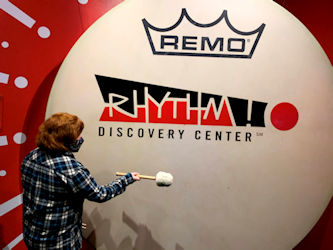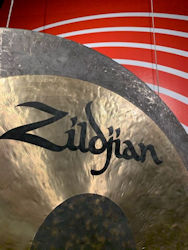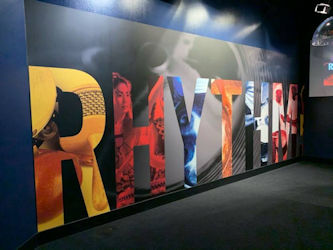 Rhythm! Discovery Center is the world's only interactive drum and percussion museum. Founded in 2009, it is a creative vision of the Percussive Arts Society,
the largest member-based international percussion organization in the world. Rhythm! features unique, interactive exhibits highlighting a rich collection
of historic artifacts and hands-on percussion instruments and serves as the definitive place where the history of percussion is preserved, celebrated, and shared.
Dynamic exhibits feature instruments from leading percussionists and promote the understanding of percussion and its role in world cultures through interactive
educational experiences. And we were the only ones in this Museum the whole time we were there! What a treat!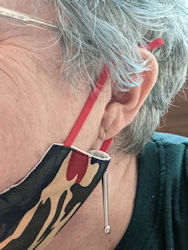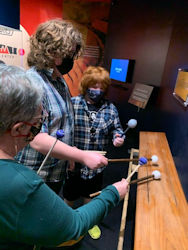 7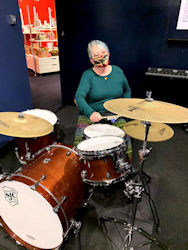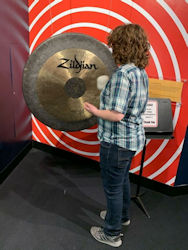 I'm all set to go with the drumstick earrings Jean made for me. We all just started trying different instruments right away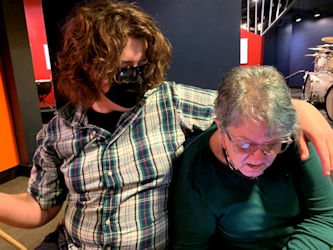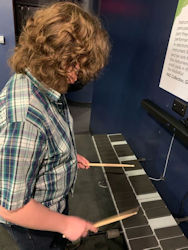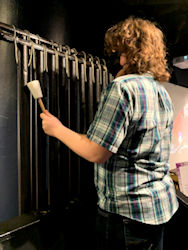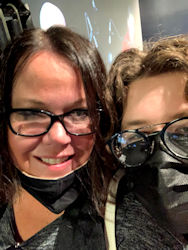 Brendan and Grandma....Brendan found a few instruments that were his style....Jean and Brendan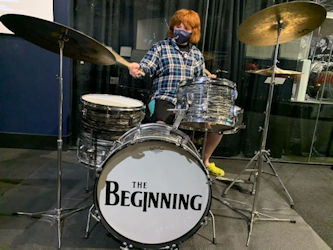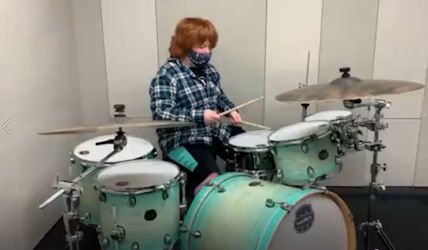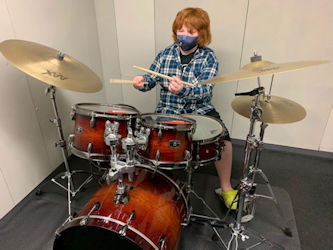 Owen in his element...We were here for 1 1/2 hours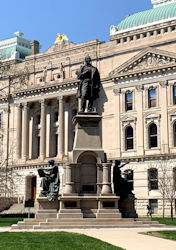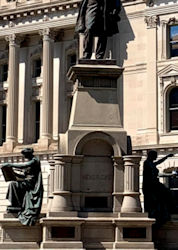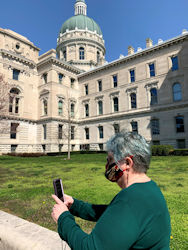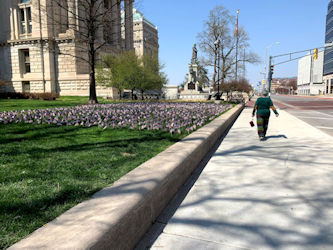 Walking around the State Court Building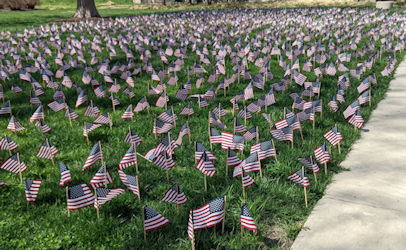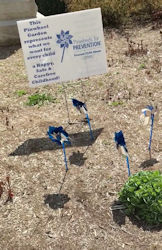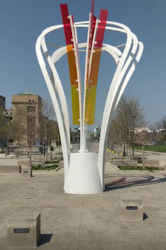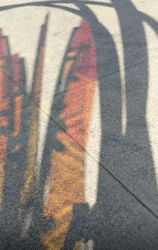 Flags.... pinwheels....A sculpture....Shadow of the sculpture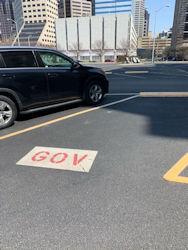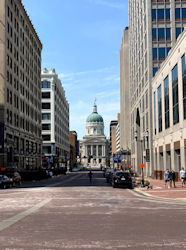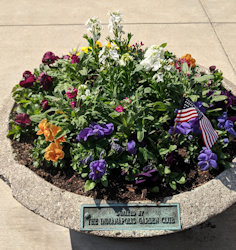 The Governor is home on Easter afternoon....Buildings....I really like it when local garden clubs present nice flowers!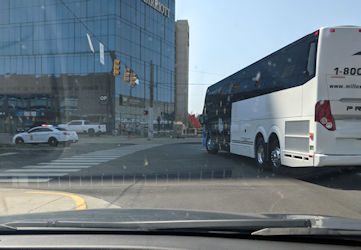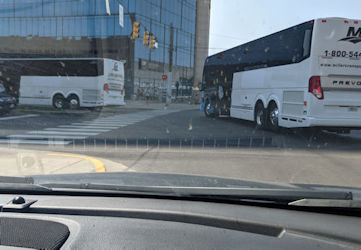 We saw a squad car lead a NCAA basketball team somewhere. I think it was from Spokane.
The NCAA final tournament was held in town and Baylor won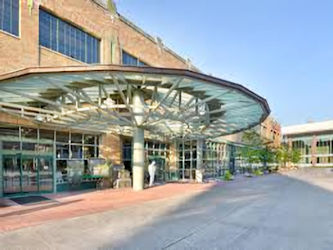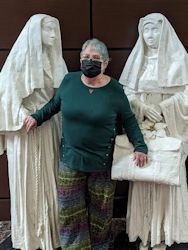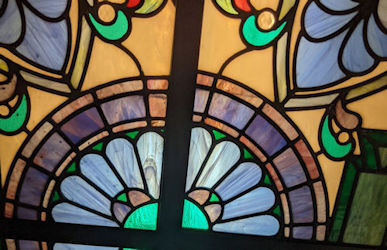 Outside the Crowne Plaza....We parked out front....Checked in....And they said we could leave my car right where it was! Once nice thing about Covid
Me and a couple of Nuns....The white statues are "ghosts" from the past....The ceiling of the elevator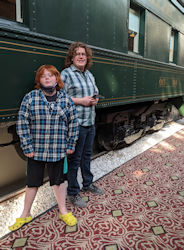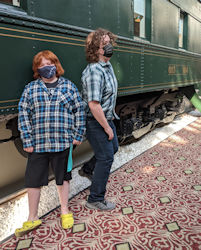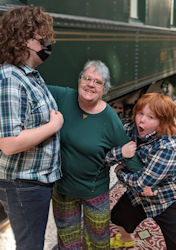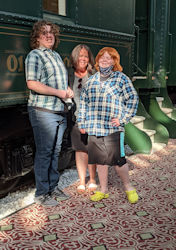 Posing in front of the train....There are 16 guest rooms in the train....It's a real train on real tracks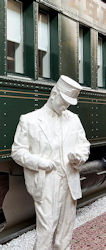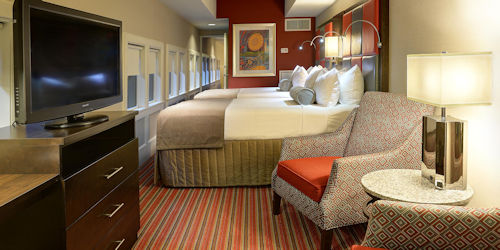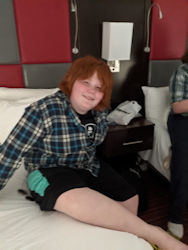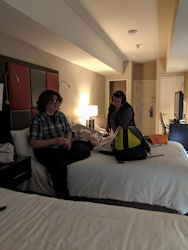 Our ghost trainman....How the room was presented on the web page....It was exactly like that....Owen after finding out this is our "room"...Love all the windows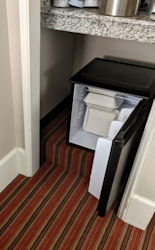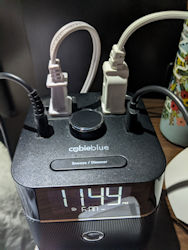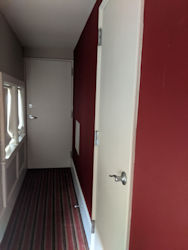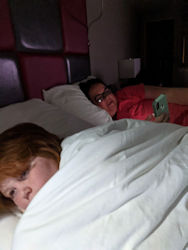 Our microwave....My favorite hotel clock....The hallway to the next room where we put our luggage....Owen and Jean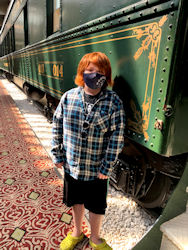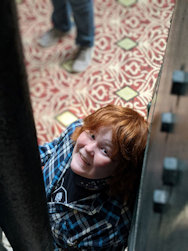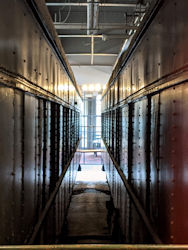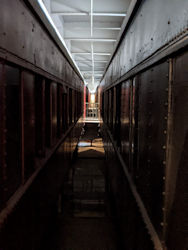 Owen outside our room posing with the train....Looking both ways down the tracks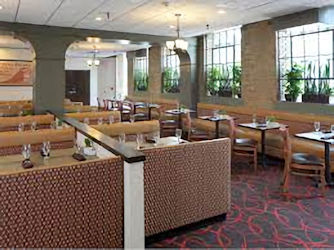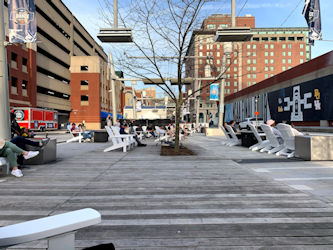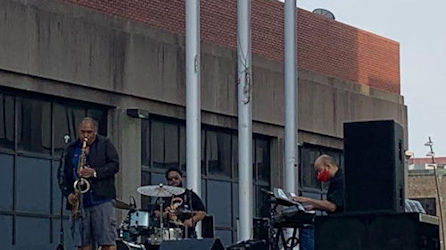 We had a great dinner in the hotel....We all had leftovers....Jean and Owen crossed the street to enjoy a jazz band playing for them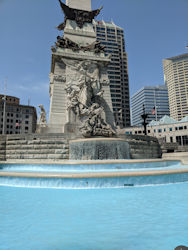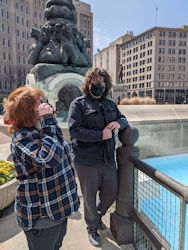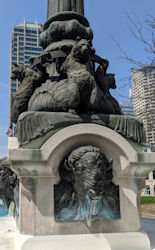 After breakfast delivered to the room by Jean and Owen, we headed over to War Memorial Plaza to check it out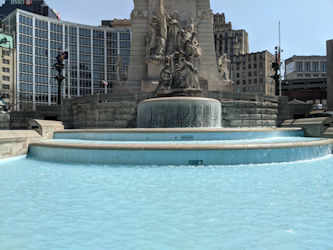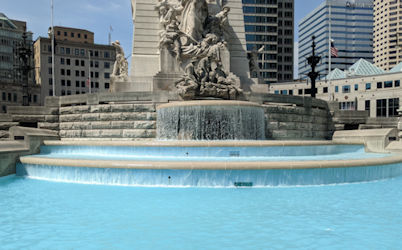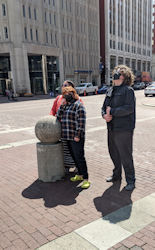 After checking out the waterfall on the first side, we headed to the other side to enjoy the other waterfall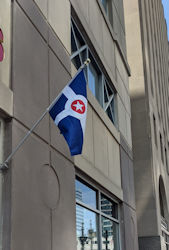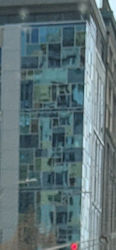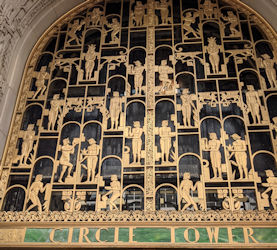 For some reason only Owen knew this was the city flag of Indianapolis....Pretty window....I like the detail on Circle Tower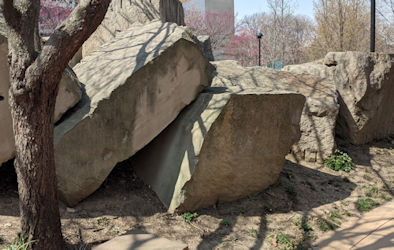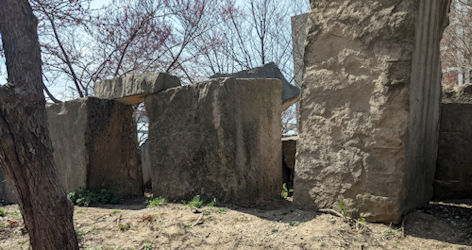 Then we headed to the Canal Walk....These stones really impressed me (I think I am part Druid)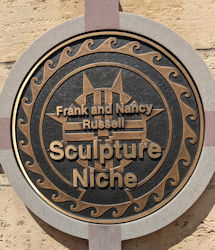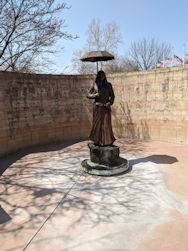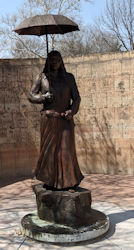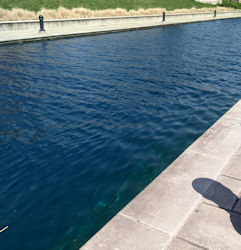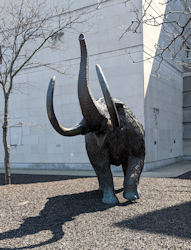 I like the idea of a "niche"....A statue with an umbrella is unusual and fun...The canal....A statue without an umbrella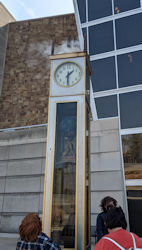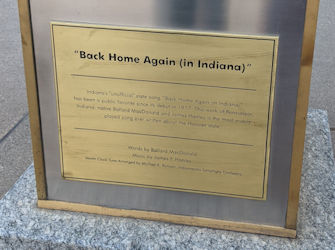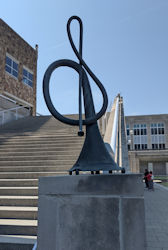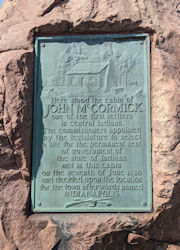 Unusual clock....Art piece....Plaque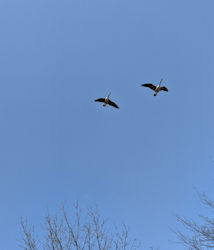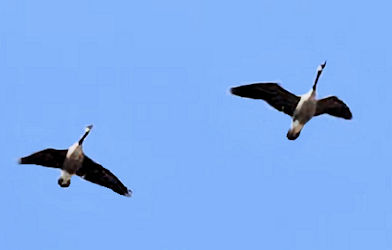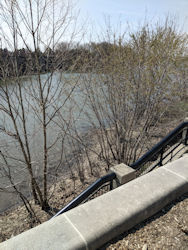 Birds....The White River

Email Grandma Kathy

Return to Grandma Kathy's Home Page