Kyle's Graduation Party at Jim and Sue's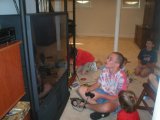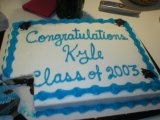 Kyle and Cousins.....Kathy cuts the cake before taking a picture of it!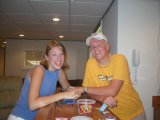 Kristen and Sean.....Michael

Back Home in Indiana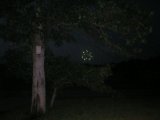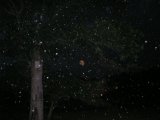 The rain and fireworks started at the same time.

The Hineses Were in Wisconsin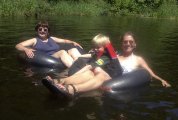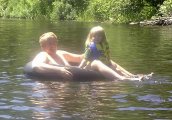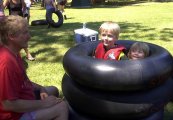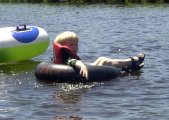 The Hines Family goes tubing.
Alex and Hannah pose with Grandma Linda's trophy (for winning a dance contest).

The Lahms, Pistellos and friends Camped at Lake Patoka, Indiana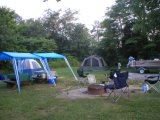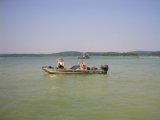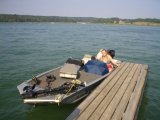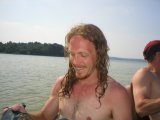 The Lahm-Pistello campsite and a few pictures on the lake

Melissa, Tasha, Skip, Brian, Laura and Jake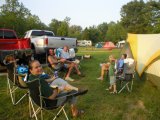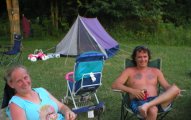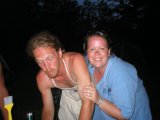 Amy and Steve...Bob and Stacy...Becky and Brian...Jeff and Jean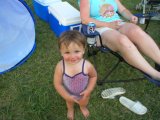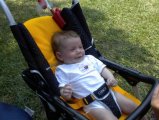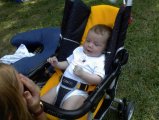 Kaylee and Devan playing with Daphne


The Cook-Off!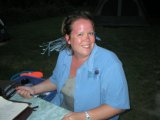 Jean conducts check-in for the competition. Rules and aprons are issued.
Brian proudly models his apron.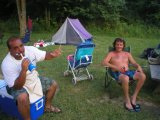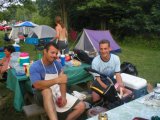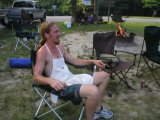 The competitors wait in confidence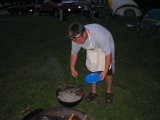 Bug and Brian, in fierce competition, cook their own
secret-recipe grilled steak. Jimmy samples Bug's entry.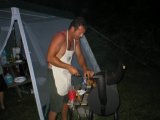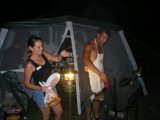 Bob takes a break after preparing his famous seasoned pan-fried pork chops.
Steve prepares his infamous grilled steak. Amy assists with the chef's lighting.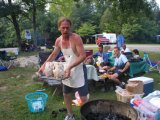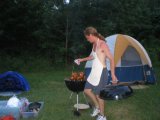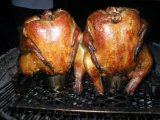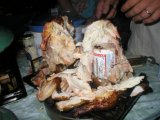 Jeff prepares his Beercan Chicken, compliments of the highly competitive "Hawaiian" Dave.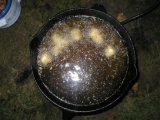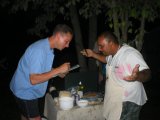 Dave prepares his pan-fried perch and Jimmy questions Dave about his secret recipe.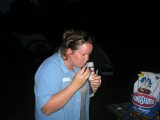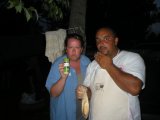 Contest Official Jean inspects ingredients for the incontensive and strictly prohibited "Asian Rhubarb". Sure enough, Dave was questioned regarding possession of the forbidden spice!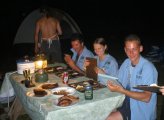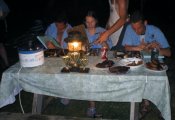 Judges Skip, Becky and Jimmy carefully taste each entry.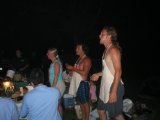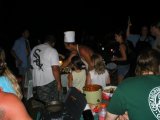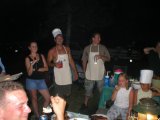 Everyone eagerly awaits the Judges' decision.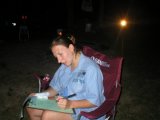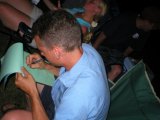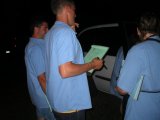 The Judges deliberate.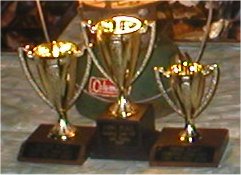 And the Winners are:
Hawaiin Dave --- 1st Place
Jeff Lahm --- 2nd Place
Brian Ward --- 3rd Place
Congrats to this year's winners!

Later that week: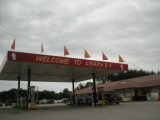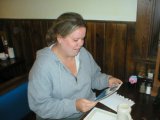 Kathy and Terry treated Jean up to Crazy D's for a Birthday Breakfast. Back home she got her "cake"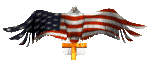 Email Kathy
Return to Kathy's Home Page