Labor Day
2005



But first, some pictures of Erin and Brendan: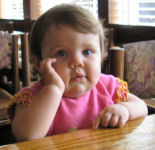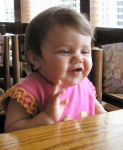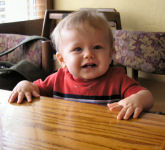 Erin wondering when lunch will come.
Erin and Brendan banged on the table and laughed at each other.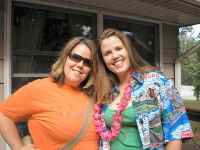 Jean and Laura went to a Jimmy Buffett Concert. This picture will link to that site when it is done.



Everyone was instructed to bring a dish made with cheese: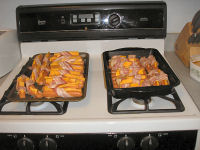 Eileen and Kathy made the same dish (hot dogs stuffed with cheese and wrapped in bacon)!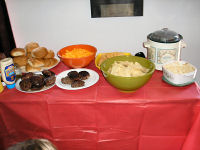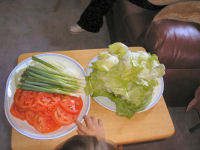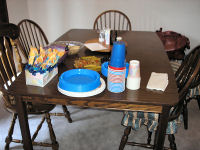 The tables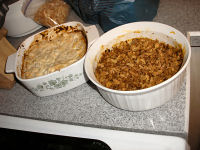 Jean sent a cheesy artichoke dip and green beans. She wanted to be in the contest and she came in 4th behind Kathy's first (her hot dogs didn't burn like Eileen's), Hannah's second (ham wrapped around cheese) and Sue's third (a snappy salad with bleu cheese).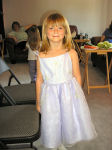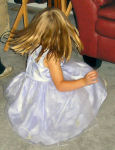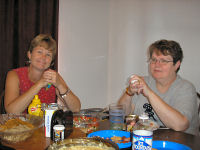 Hannah....Hannah whirling....Sue and Eileen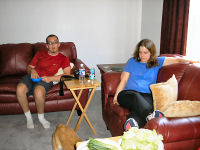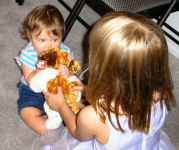 Kyle and Cherie....Erin and Hannah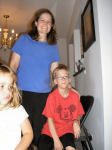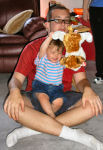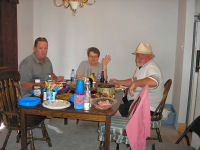 Daphne, Cherie and Alex....Erin and Kyle....Jim, Eileen and Mike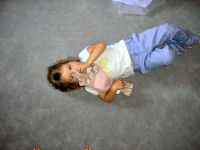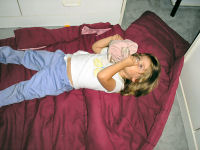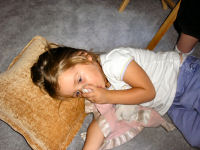 Daphne got worn out playing with her cousins!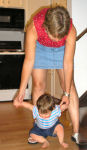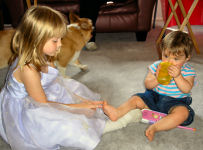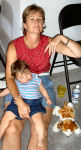 Sue and Erin (Erin's not quite ready to walk yet)....Hannah
checks out Erin's toes....Erin napping on Sue.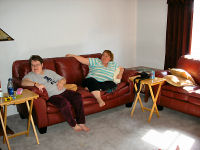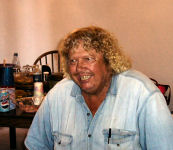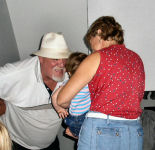 Eileen and Becky....Terry....Mike, Erin and Sue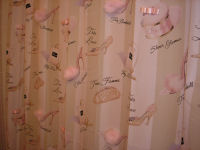 Eileen owns the funniest shower curtain I have ever seen!



Our after dinner treat was Sir Jameson: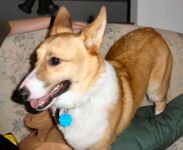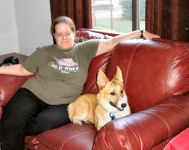 Sir Jameson is allowed on the old couch and the beautiful, brand new leather couch!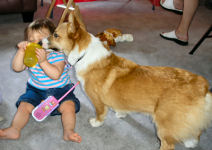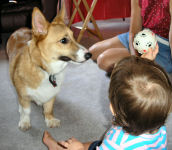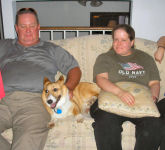 Sir Jameson bonded with Erin and Jim.

See many more of Sir Jameson's pictures here!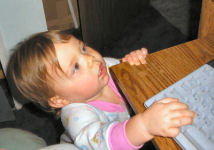 Erin helps at the computer.

Email Kathy Return to Kathy's Home Page