Labour Day Scrap Page
(Click on the small pictures to see the larger ones)







Alex and Hannah play with the butterflies.






Alex and Hannah play and take a break in the shade.





Playing with the blocks.







Playing with bubbles.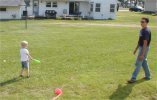 Playing baseball.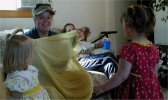 Alison....The Ward Girls and Hannah....Jean and her yellow blanket......Rachel.







Nancy...Group photo...Nicole and Mark.....Jeff.







Alison and Brianna.....Laura and Jimmy.

Return to Kathy's Home Page

Email Kathy Email Jean and Jeff