Vacation at Mike's Place

Kathy and Terry

May, 2017

We put 2,538 miles on my 2006 Buick Terraza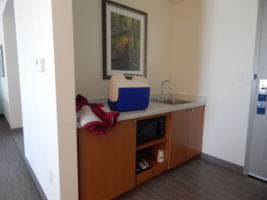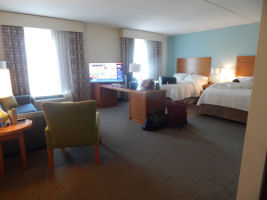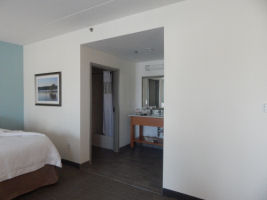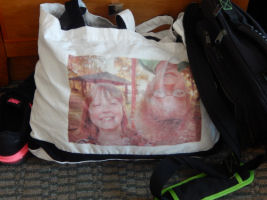 We stayed at two Hampton Inns on the way there and one on the way back.
This one was our favorite....some of our travel bags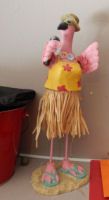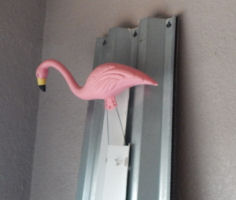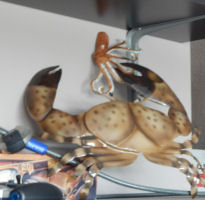 I started in on Mike for not having flamingos on his lawn.
So he took us to his garage to show off his flamingos and some sea life!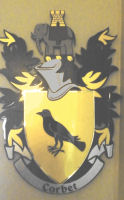 Let's check out the inside changes first.
Including this very appreciated Family Crest from Danny.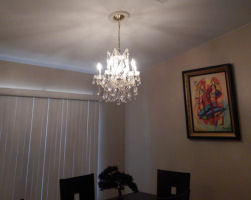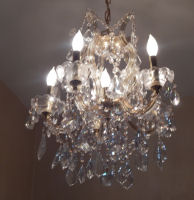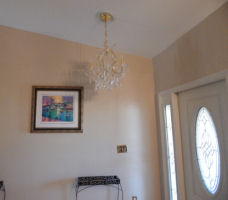 The dining room with a new picture, chandelier and bonsai tree.
Close-up of the chandelier.
The foyer with the same new chandelier, a new picture and new front door.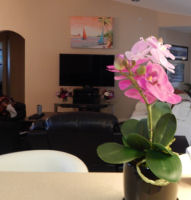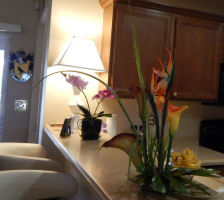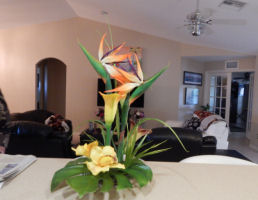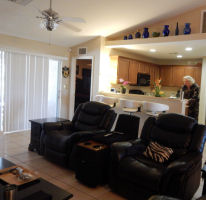 New beautiful silk flowers with some new living room furniture.
Terry poses behind the new recliners and bar stools.
He actually also made taco salad and spaghetti for us.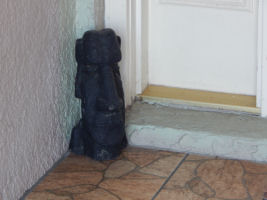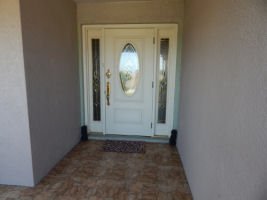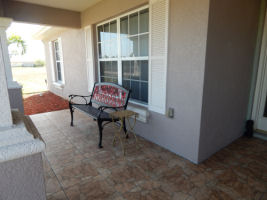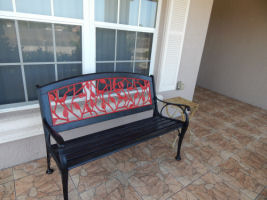 The tiki statues were given to Mike by our Father about 30 years ago.
Mike refurbished the bench.

Now I'm going to post pictures from 2011 vs. pictures from 2017 to show the growth and improvements.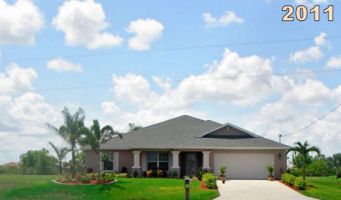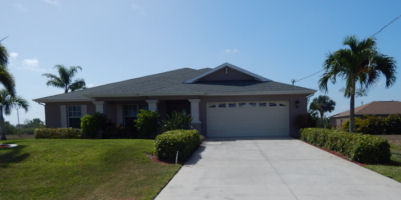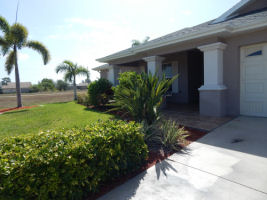 The front of the home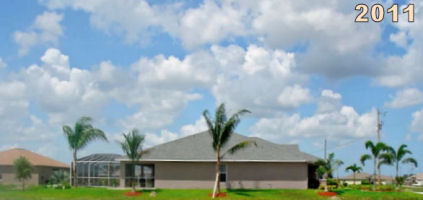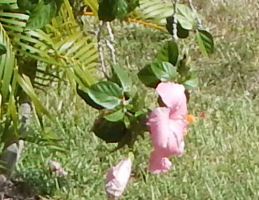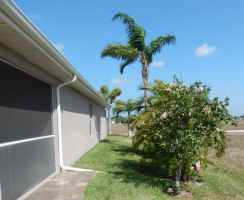 The left side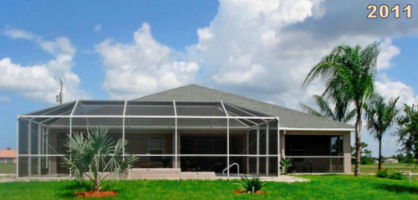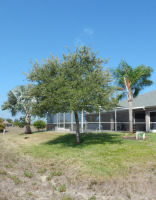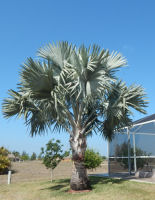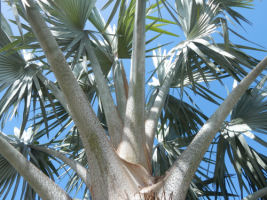 The back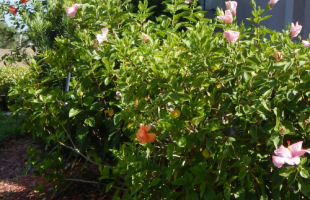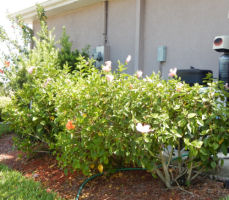 The right side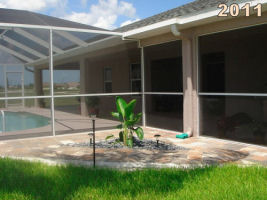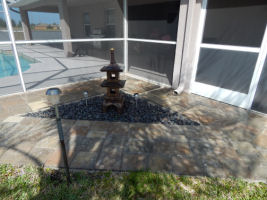 The Zen Garden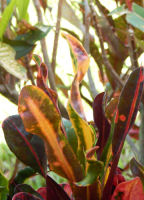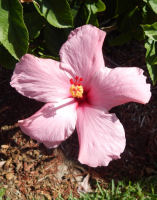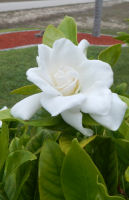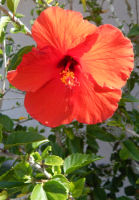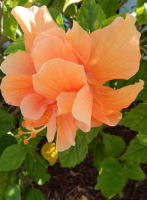 Pretty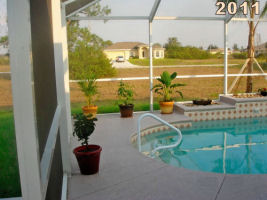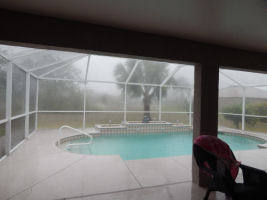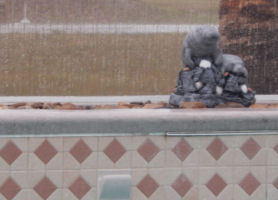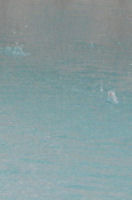 The pool....No more plants but a great manatee! Cool raindrops.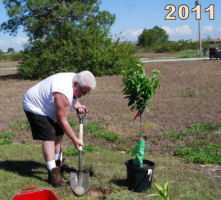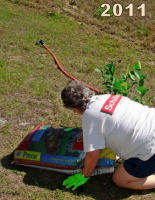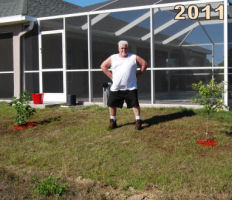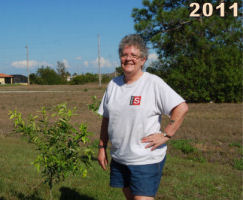 Planting the orchard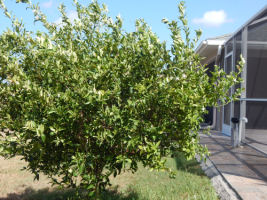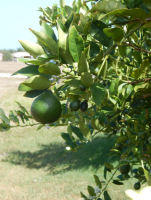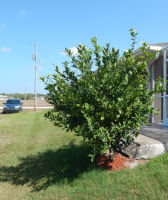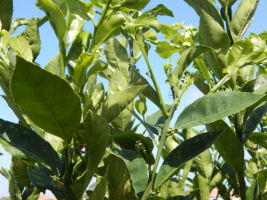 The lime tree and the lemon tree. Also my Terraza which stayed in the same place all week!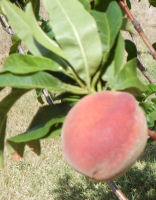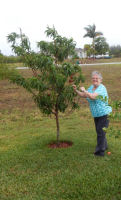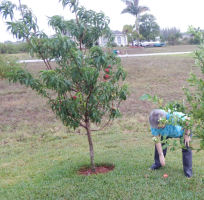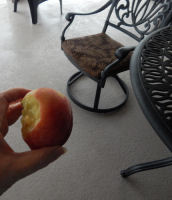 I had a peach picked out to eat and then I couldn't find it...
Until Mike pointed out that it was on the ground behind me!
It was the best peach I ever ate!
Warm and sweet all the way through
Notice the new furniture for the lanai.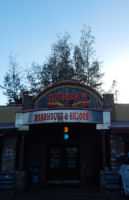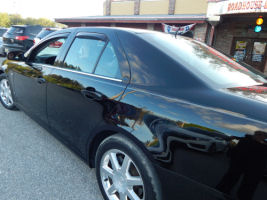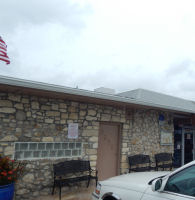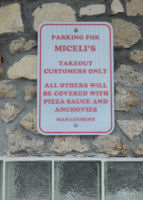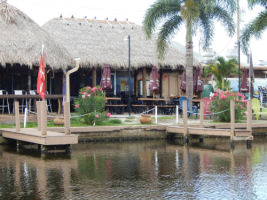 We ate out the night we arrived at Bubba's and the night before we left at Miceli's (views from the front and from the water).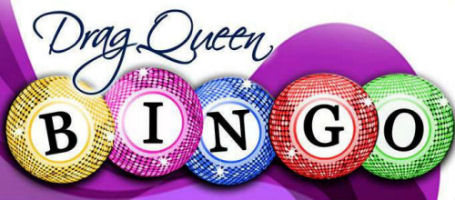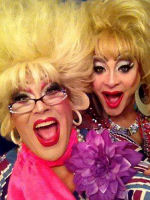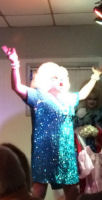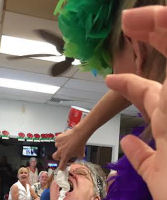 Linda Henderson took me to Drag Queen Bingo and I had a blast!
Since I was a "virgin" because it was my first time there, I got initiated with whipped cream!
I laughed long and hard at the antics all evening!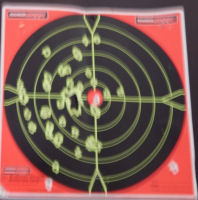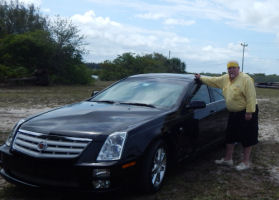 Terry and Mike went shooting....Our chauffeur poses by his old Cadillac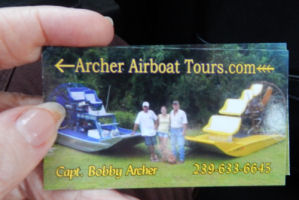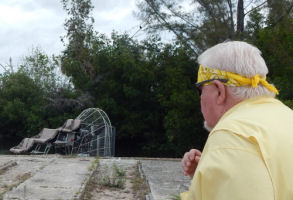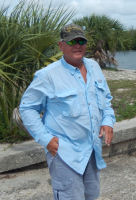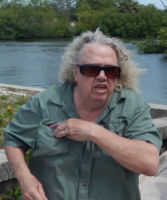 Mike saw on the website that the airboat was yellow so he dressed appropriately.
He was dismayed to see it was tan.
Captain Bobby.
Terry dressed in Bridget's favorite shirt.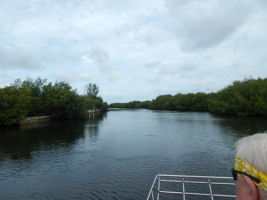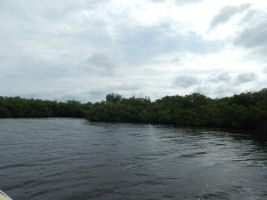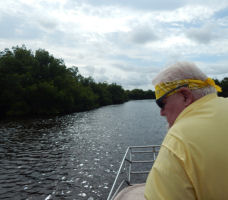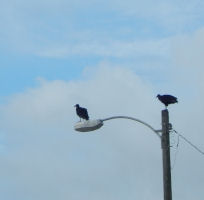 So we puttered around and checked out all the nice scenery and some birds....very relaxing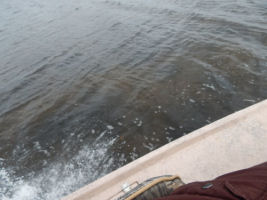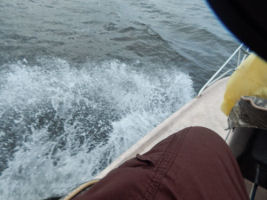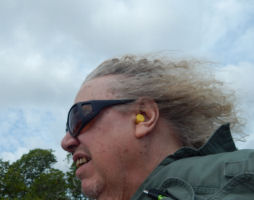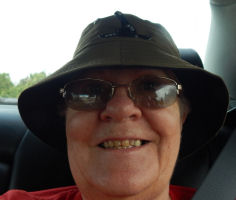 Then we started moving.....yes, THAT fast....I held this hat in my hand!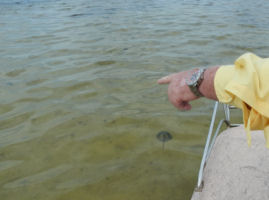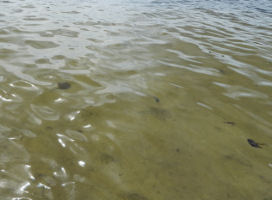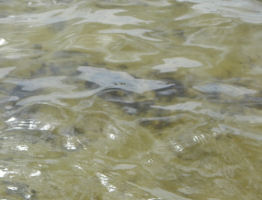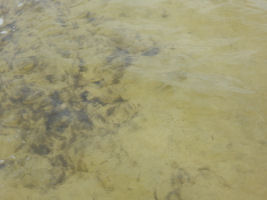 At Burnt Store Sandbar, we saw horseshoe crabs and a stingray. This 1 1/2 hour trip was sooooo worth it. We all liked it!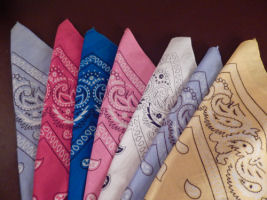 Mike had some extra bandanas so he gave me some for my balding hair.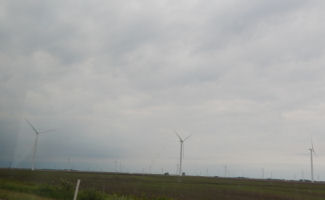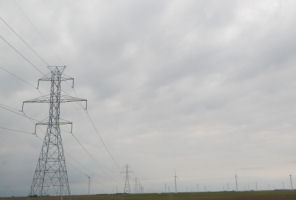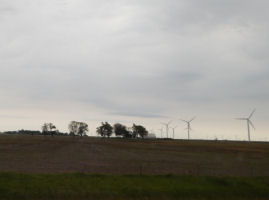 Some of the creepy windmills on I65: Facebook Page for Creepy Windmills

Email Kathy
Return to Kathy's Page