New Orleans

2010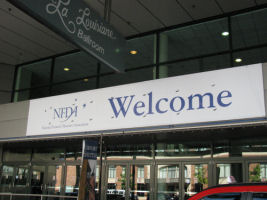 National Funeral Directors Association Convention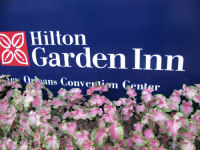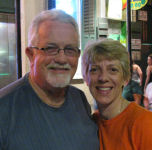 Our Hilton Hotel was a couple of blocks from the convention center. Jean and Kathy traveled with Geisen Funeral Director Alexis Thanos-Coady and her husband Terry.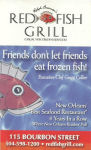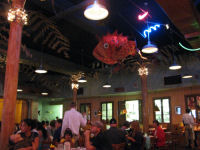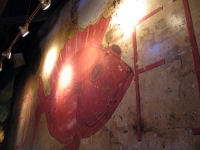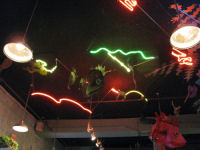 We taxied to Bourbon Street and had a great dinner at the Red Fish Grill.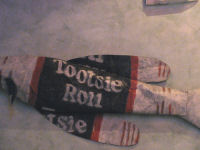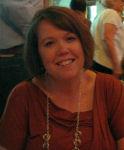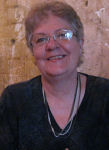 We really liked the food and the decorations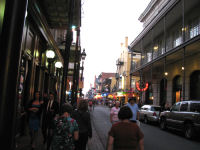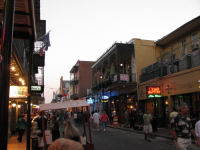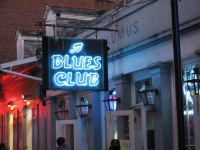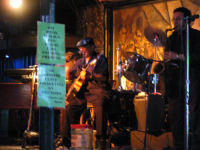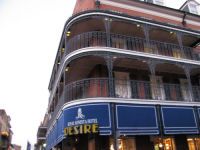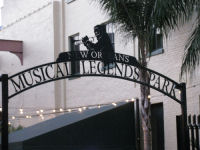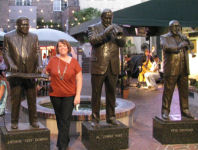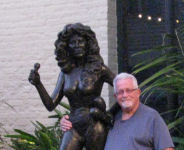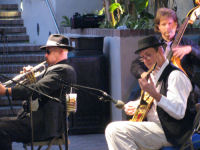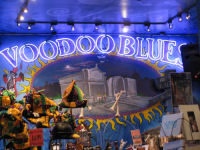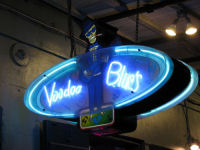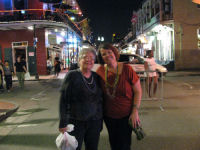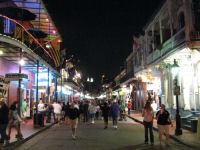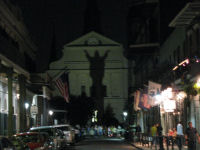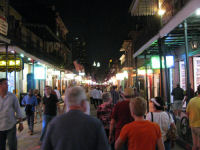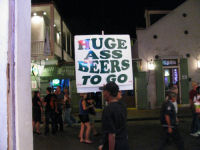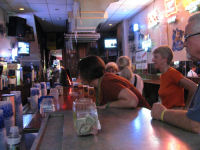 Bourbon Street! And Alexis shared her beer with Jean.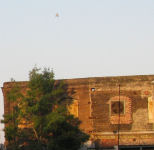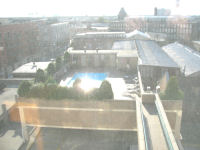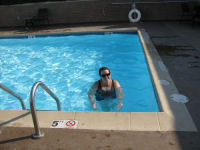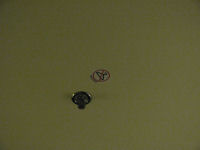 View from our room....The pool....Jean in the pool....Funny sign on our ceiling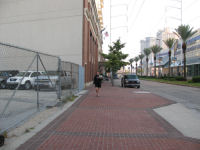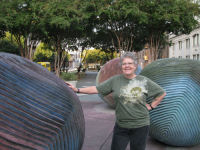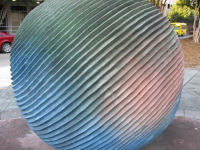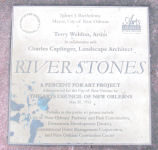 Off to Starbucks for Jean's coffee....Kathy poses by the huge river stone.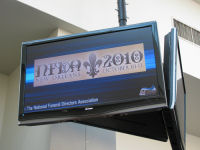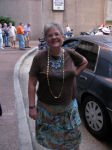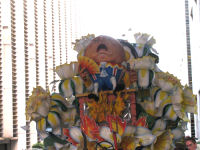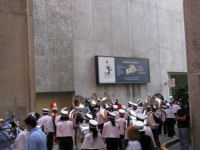 We headed to the other Hilton Hotel to get in our parade.
Kathy....Our float....Our band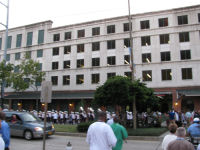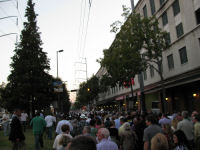 Here We Go!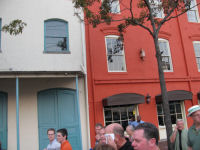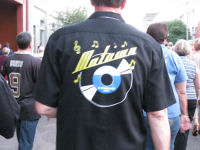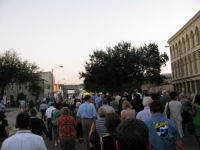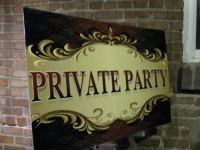 We paraded to Generation Hall which we learned was adjacent to our Hilton!
Jean was delighted to see the colors of her kitchen and living room on two houses.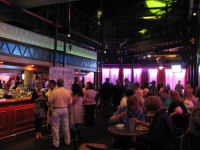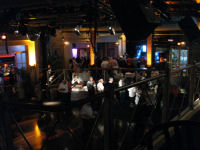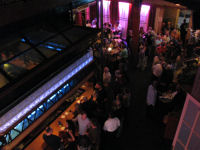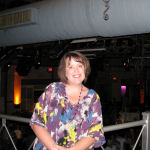 Motown Madness was great fun with delicious food and wonderful live music.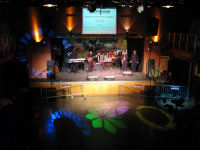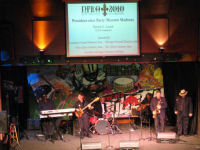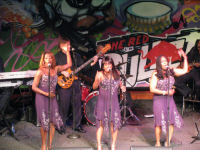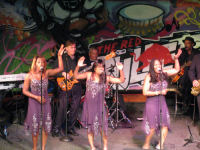 Excellent music!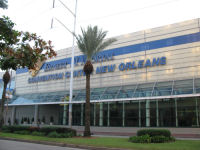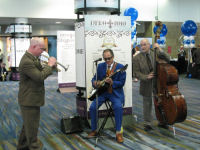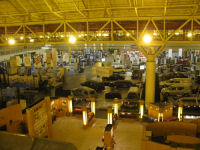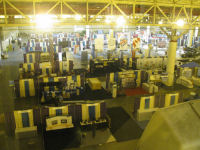 The Convention Center....Live music in the lobby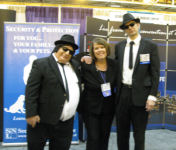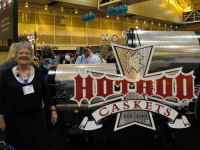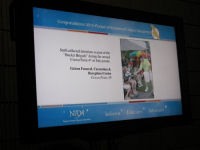 Jean and Kathy have fun....The monitor in the lobby with the Geisen screen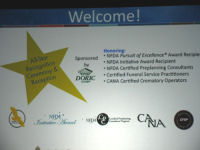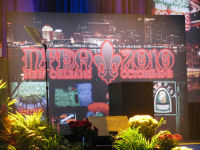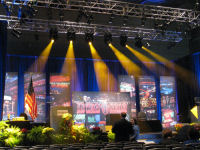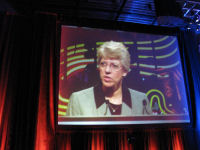 The Award Ceremony was excellent....Alexis accepts the award for Geisen.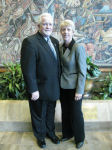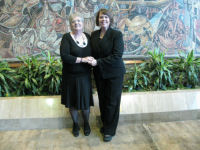 Posing in front of a great mural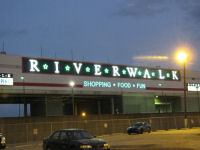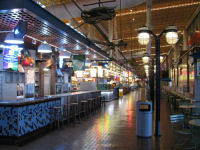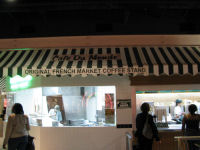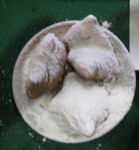 Kathy and Jean headed to Riverwalk for some beignets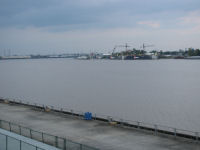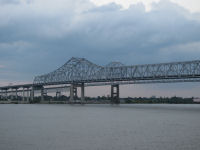 Ol' Man River

Email Kathy

Return to Kathy's Page