Out and About With Jean
July 2003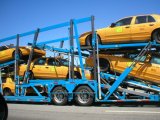 Jean and I went shopping last week. I saw all these cabs and thought they looked cool. We stopped at
Laura's for a while and she showed us how she framed Daphne's "coming home from the hospital" outfit.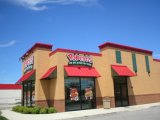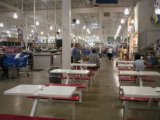 We had lunch at Popeyes and headed to Sam's Club where Jean chatted with Ben Geeza.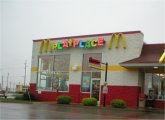 And today, July 28, 2003, Jean and I headed to Raccoon Lake to pick
out campsites for her upcoming camping trip. We had breakfast at McDonald's.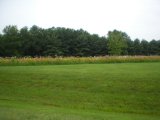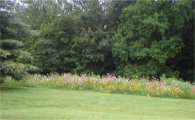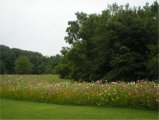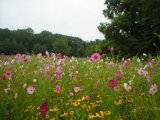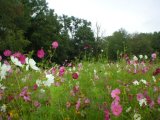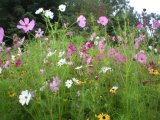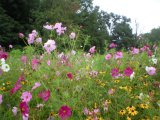 At Raccoon Lake we were very impressed with the new 16 acres of wildflowers.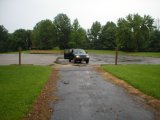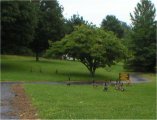 Jean waited in her car while I got out and took pictures of birds who started to run away from me.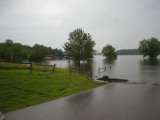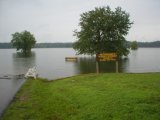 At the Marina, we saw flooding. The road to the Marina was under water.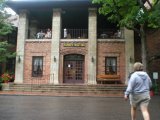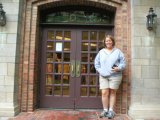 We had lunch at the Turkey Run Inn.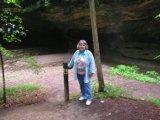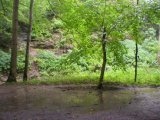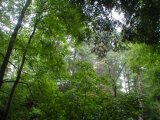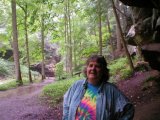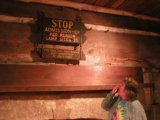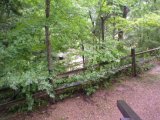 Although Trail 3 beckoned, the terrain was drenched with rain so we had to refrain.
We decided to do Trail 6, even though it was raining on us the entire time.
We also stopped by the Leiber Cabin to take a couple of pictures.

Some of the things we talked about that day: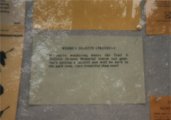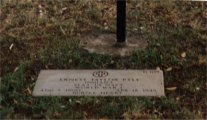 The Juliet Strauss Memorial used to be on trail 6. Apparently it is still in the Park somewhere.
There is a neat video about Juliet and her statue here.
The note shows that it was taken from trail 6 to be refurbished.
And also, there is Ernie Pyle's grave in Hawaii. He was born in Indiana not far from Turkey Run Park.





We also talked about Storybook Garden in the Dells.

I made an online journal of my shopping adventures with Jean.

Email Jean Email Kathy

Return to Kathy's Home Page