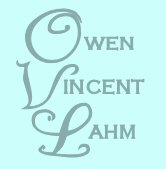 Arrived at 3:36 p.m.
on April 16, 2007
weighing 7 pounds and 1 ounce
and measuring 18 1/2 inches
Welcome Owen!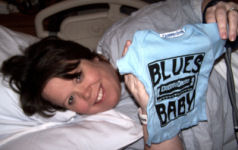 All set!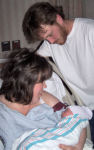 Here he is!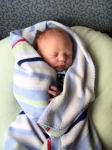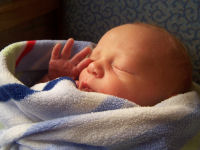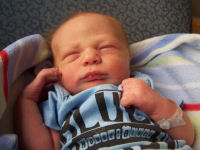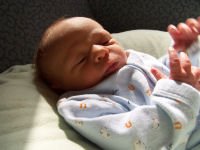 Awwwwwwwww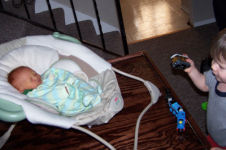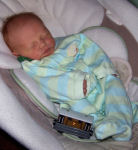 At home, Brendan shared one of his trains (Not the one named Thomas) with Owen.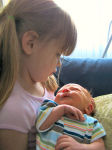 Cousins Daphne and Owen check each other out.

Some special pictures from Aunt Laura: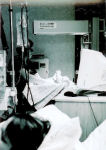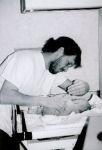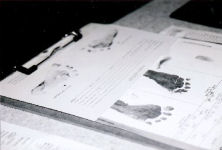 Brand new....Daddy blocking the light....footprints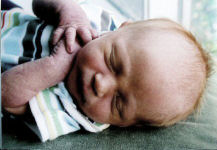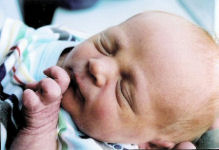 Redhead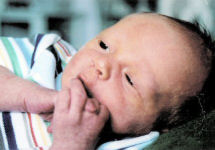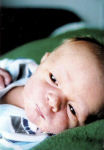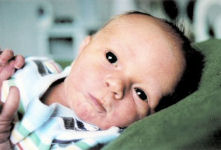 Simply adorable!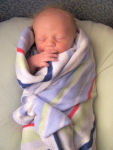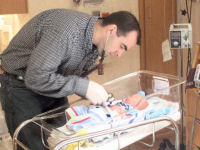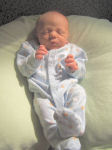 Wrapped like a burrito....With Dr. Brechner....And sleeping by moonlight.

Week One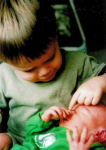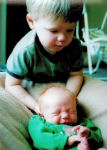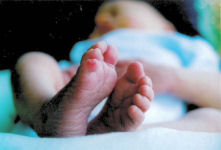 Brendan examining Owen....Brendan picking up Owen....little bitty feet.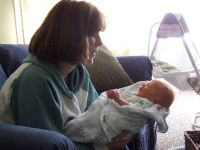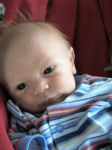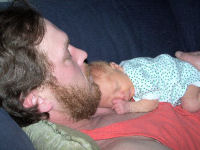 Owen and Jodie....Looking around....Asleep on Daddy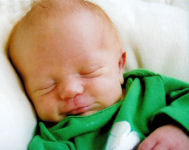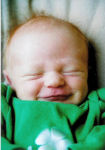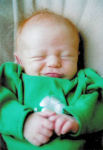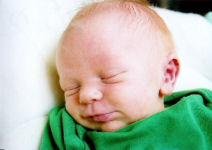 Smiling and looking sweet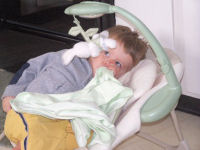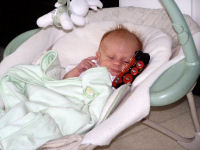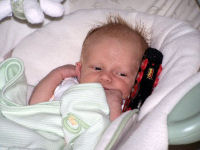 Brendan in Owen's bouncer....Owen with train...."What the heck is this thing?"

Email Jean and Jeff

Email Grandma Kathy Return to Grandma Kathy's Home Page