Saturday At The Park
DeMotte, Indiana
March, 2005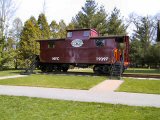 The caboose and the ticket Daphne and Erin got to get onboard.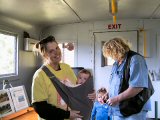 In the caboose.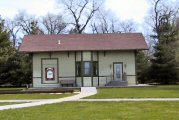 The Museum...notice it's open only three hours a week!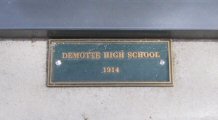 The bell out front and the plaque with it.





Daphne on the tire swing wondering how she can have fun with her butt dragging so low!
Grandpa Terry gave her a twirl.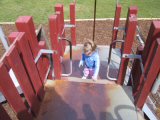 Daphne on the swing she likes...climbing to get to the big slide...Erin naps under a tree.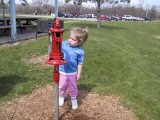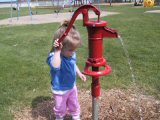 There's nothing like pumping your own water!

Email Grandma Kathy Return to Grandma Kathy's Home Page