Pat is 50!



Pat insisted on having a very small celebration for his 50th birthday.
So on his birthday, he went out to a nice dinner at Outback and had
a quiet observance of his big day with Kathy, Brian, Bridget and Alissa.

Well......we couldn't just leave that alone. So a week later, Pat went golfing with Terry, Mike and
Jim and returned to Jim's house for a little surprise celebration of his half of a century on this earth.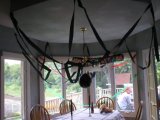 The Decorations and Balloons and Gifts.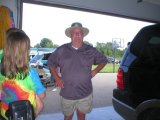 Pat really was surprised.....Pat and Brian.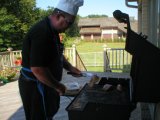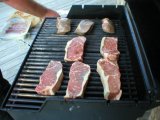 Jim cooked delicious filets and strip steaks.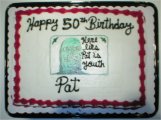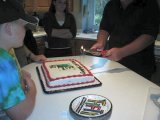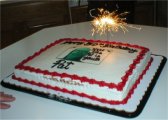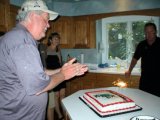 Michael and Bridget watch Jim light the sparklers...the cake...Pat, Sue and Jim admire the cake.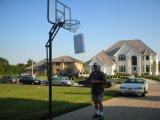 Pat started whacking the pinata and then Jim came along and drilled a hole in it to help out.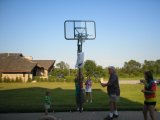 Pat scored two points!....soon there was candy everywhere.
Sean, Michael and Alissa watch Pat read a candy bar.





Pat's pinata and the wrappers for the candy that was in it.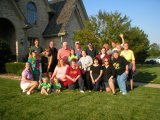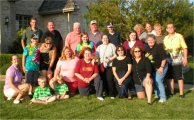 Group Photos.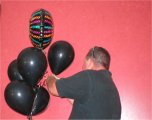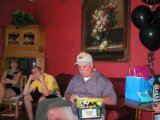 Jim getting helium to play with.......Pat opens many gifts from Mike.....Pat wearing his new hat.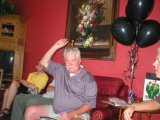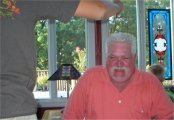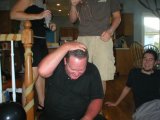 Pat tries on his head massager.....then Becky shows him how to use it.
Mike enjoyed it but Jim has a ticklish head so he laughed a lot....and so did we!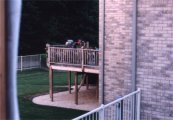 The view from the neighbor's house....Pat.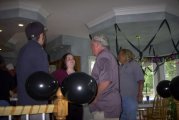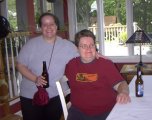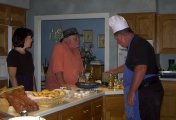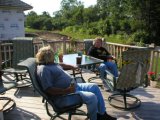 Brian, Bridget, Pat and Terry....Carrie and Eileen....Kathy, Mike and Jim.....Terry and Kathy.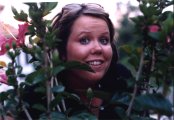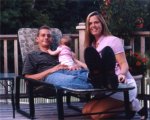 Jean and Jeff....Jean....Jean and Daphne....Jimmy, Daphne and Laura.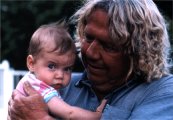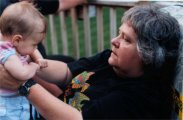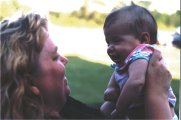 Daphne with Grandpa Terry, Grandma Kathy, Aunt Becky and Cousin Hannah.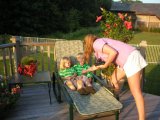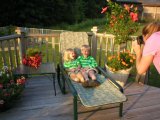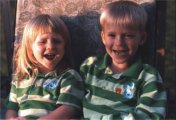 Laura takes pictures of Alex and Hannah.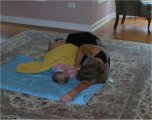 Sue tried to put Daphne to sleep but she just wanted to play. Daphne acting goofy.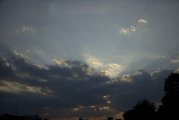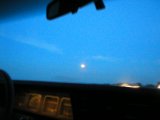 Becky saw a beautiful sunset and Terry and Kathy saw a very nice moon on the way home.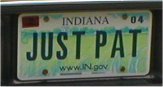 Email Pat


Email Kathy Ward
Return to Kathy's Home Page