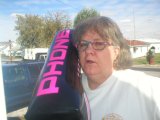 Terry won this cell phone for me at a golf tournament.
I took it to Jean's and for some reason she became a little annoyed whenever I used it.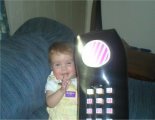 Daphne liked it even though it's bigger than she is.




Cherie uses my phone in Baltimore.




Jen Whaley and I chat during a Halloween Party.




I used my waterproof phone in the water in the Cayman Islands in March, 2004.




In June of 2004, I used my phone to brag about the big Northern I caught in Watersmeet, MI.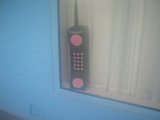 In August, the Maids at Disney's Pop Century displayed my phone in our window.
And then I used it poolside.






Mike, Kyle and Kathy use the phone in Mexico.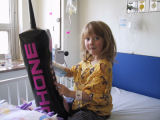 Hannah on the phone while in the hospital for a week with pneumonia....Alex visits and chats.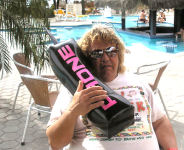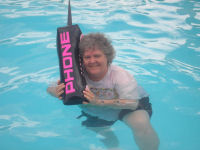 Terry and Kathy use the phone in Curacao in January, 2006.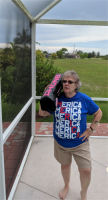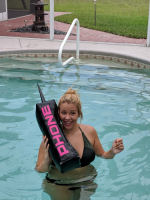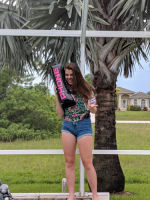 Kathy, Daphne and Erin using the phone in Mike's pool in Florida
July, 2019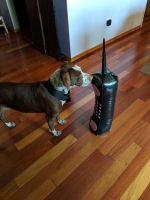 Jade Pistello visited Grandma on October 6, 2019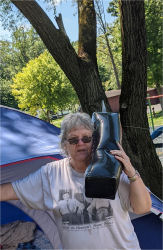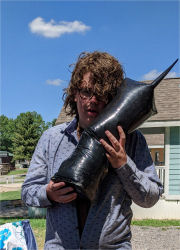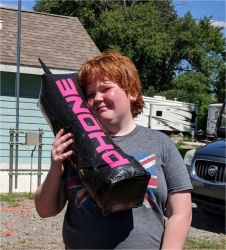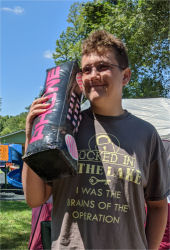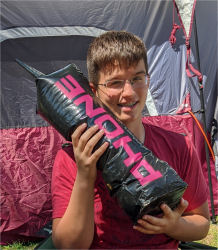 Kathy, Brendan, Owen, Emmett and Trevin at Michigan City Campground....August 2020

Email Kathy Return to Kathy's Main Page