The Installation of
Pistello Playground and PalaceTM
September 13-17, 2006



Wednesday Evening--Laura and Becky Metcalf outlined the shaped and started removing dirt.

Thursday--Digging Dirt....PP&P arrived!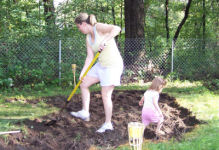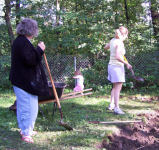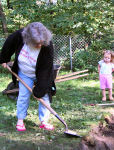 Digging in the dirt.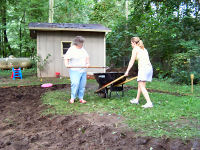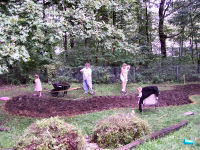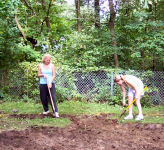 Kathy, Laura and Becky Metcalf dug out the shape for the PP&P.

Daphne, Erin and Brendan saw the big area
of dirt...and had a lot of fun playing in it: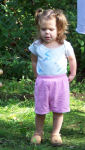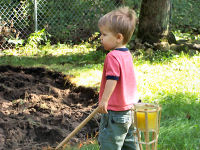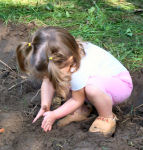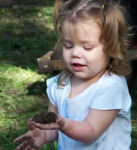 Erin...Brendan...Erin...Erin.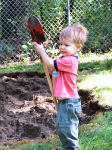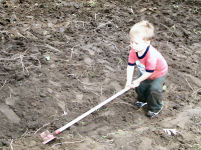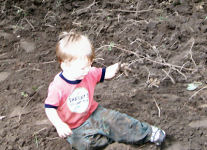 Brendan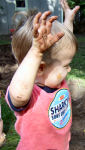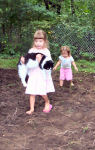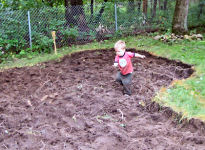 Brendan...Daphne carrying Booger and Erin following...Brendan.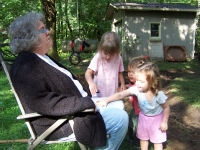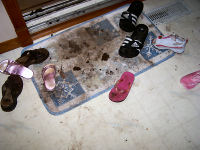 Daphne, Brendan and Erin put dirt on Grandma Kathy...part of the kitchen floor.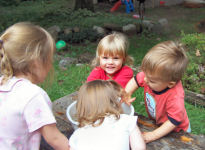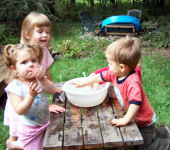 Playing with Reagan and a bowl of water.

And then the pros from Rainbow came.
They set up Pistello Playground and PalaceTM in about two hours!
And they did a great job!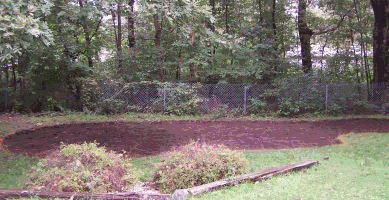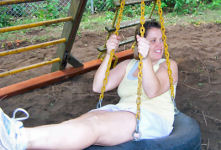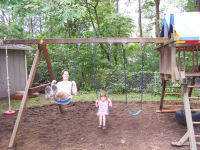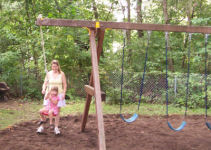 Mommy helped try out the new equipment.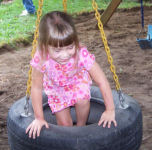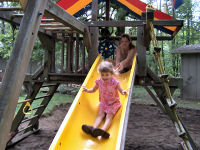 Daphne had a ball trying out new stuff (Erin was napping but really liked it when she woke up).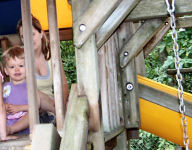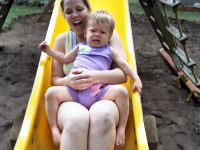 Brendan woke too early from his nap...but he had some fun too.
Brendan got filthy in his own clothes and had to wear one of Erin's onesies.
Laura offered to babysit him while Jean ran errands and she forgot to leave clean clothes for him.
Spacy pregnant woman!



Friday--Spreading mulch and powerwashing.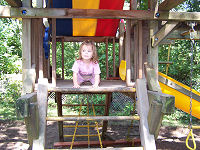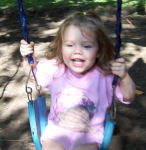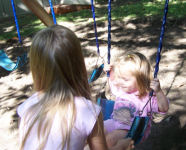 Did I mention Erin really likes Pistello Playground and PalaceTM?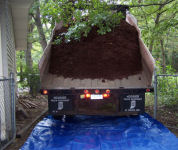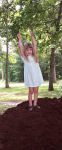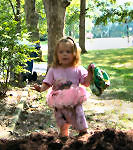 The mulch arrived...Daphne as Queen of the Mulch Pile...Erin as Queen of the Mulch Pile.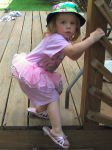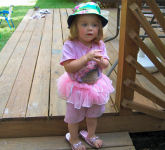 Oh, Erin was dressed in her ice cream cone onesie but decided to add a fishing hat, Daphne's tutu and Daphne's fancy shoes to her outfit.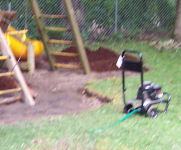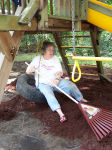 Laura powerwashed the entire PP&P with Grandpa Terry's Powerwasher. This took all day.
Grandma Kathy hauled mulch and played with Daphne and Erin. This also took all day.
Grammy Jo and Grandpa Jim helped pay for moving PP&P and that was very much appreciated!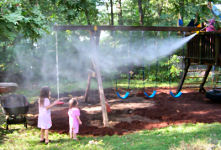 Laura also powerwashed Daphne and Erin...and they begged for more!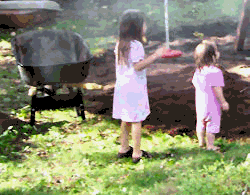 "Mommy, do me!"



Saturday--Staining and Painting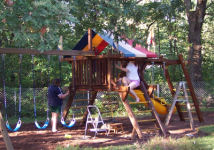 Grandma Kathy, Auntie Jeannie and Laura stained and painted for over six hours.
Grandma Kathy painted bolts and chains with a rust-preventing silver color.
We were lucky to be working under a beautiful Autumn Sun.



Sunday--Finishing Touches

Grandpa Terry hauled the rest of the mulch. Grandma Kathy painted and stained the outdoor furniture. Laura stained the picnic table and outdoor furniture, spread mulch, painted some of the yellow rungs, and cleaned, cleaned, cleaned. We we so happy to have done so much work!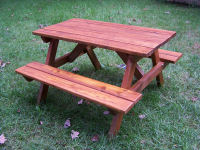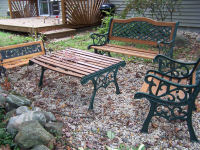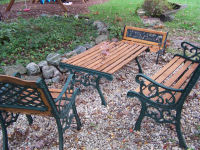 The picnic table and outdoor furniture.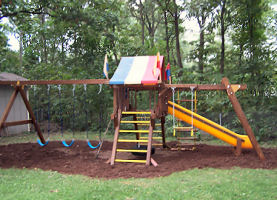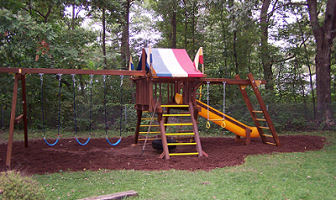 Simply Beautiful!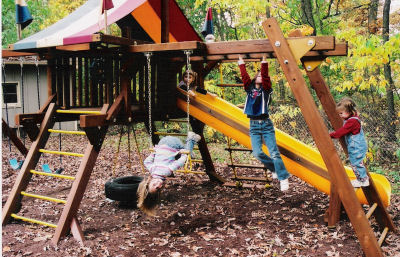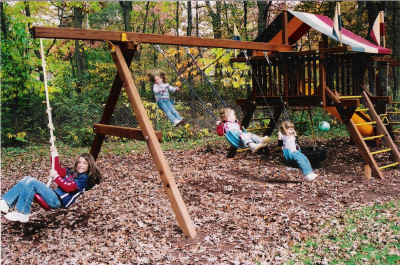 And getting a lot of use!
Mikala and Kaci playing with Erin and Daphne.

Email Grandma Kathy Return to Grandma Kathy's Main Page