John G. Shedd Aquarium
Kathy, Jean, Laura, Daphne, Erin Eileen and Brendan
January 20, 2005 (Free Admission Day)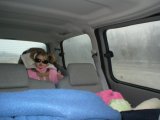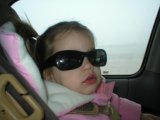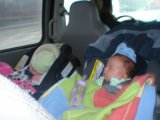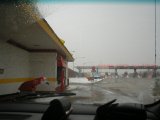 In the Van...Daphne in the back back with Mommy, Erin and Brendan in the middle.
We stopped at the Skyway McDonald's.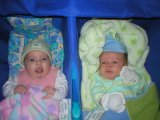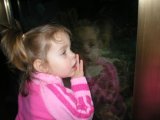 Erin and Brendan have the tickets....Daphne, Erin and Brendan enjoy the fish and turtles.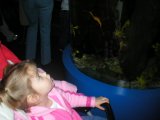 Jean, Erin and Laura...Daphne looking at a seahorse...Kathy






Kathy and Daphne enjoy the fish.






There was this giant ruler to show the measurement of a fish. We used it to measure the kids...Brendan, Erin and Daphne.
Some people saw us doing it and thought it was a great idea and did it with their kids!






The underside of a stingray...Daphne and Brendan in the stroller...Daphne feeding Erin's bottle to a fake fish.






Jean and Brendan...Daphne, Erin and Laura...Brendan with his first souvenir....a fish book....from his first trip to a museum.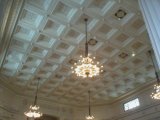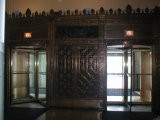 Pretty architecture...and such detail!



This site offers the history of the museum and its architecture. Here are some excerpts:


The architectural firm of Graham, Anderson, Probst and White was selected to build the Aquarium.
Shedd Aquarium opened to the public in December 1929.
Wherever consistent with the classic design, various aquatic motifs were worked into the marble and tile...Fishes, turtles, shells and invertebrates, all modeled from life, are seen on every hand.
The Aquarium is a classic example of the Beaux Arts style of architecture that was popular in Chicago in the early 1900s.
Turtles, whelks and scallops encrust the beautiful brass doorframes at the entrance. Such a proliferation of bronze work was typical of buildings of the era.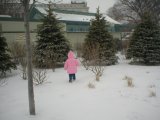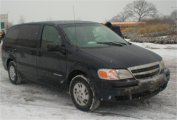 Daphne running in the snow.....Jean's Mini Van.



And that concluded our hour at the Aquarium.....then we headed to Westlake Shoppingtown Southlake Mall.....where we spent over three hours. Bath & Body Works had a great sale. We also had lunch at the Food Court, bought calendars for $3.00 each and let Daphne have a blast on the Carousal.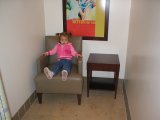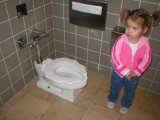 The Family Lounge at the Mall.
Daphne checks out a feeding room and the kid size toilet....Jean shows Brendan a picture of a Carpenter....just like Daddy!





Teresa Augustine meets Brendan....Erin and Brendan sleeping.






Daphne on the carousal...Daphne being dragged screaming off the carousal.




Waiting for Jean to get the Van.

Email Kathy Return to Kathy's Home Page