Silly or Funny Pictures of the Grandkids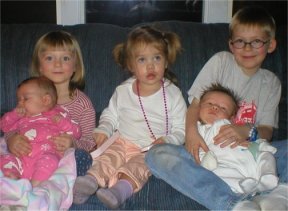 Hannah (4), Erin Eileen (3 months), Daphne (22 months), Alex (7) and Brendan (2 weeks).





Daphne (9 months) and Hannah (3).....Alex laughing as hard as he can (7)





Hannah (4) with her blue tummy....Erin Eileen (2 months) dressed in Grandpa Terry's handkerchief.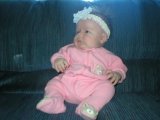 Brendan (3 weeks) in drag and ready to watch the SuperBowl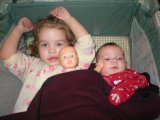 Daphne and her doll climb in Erin Eileen's bed....Daphne breast feeds her doll.






Brendan (5 weeks), Erin (3 months) and Daphne (23 months) swing at Stoney Run Park
Erin Eileen looks kinda lost but she did seem to enjoy it.




March 7, 1005
Hannah, Daphne, Erin Eileen, Brendan, Alex and the Easter Bunny.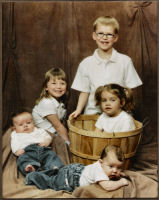 One of the wonderful pictures I got for Mother's Day

Email Grandma Kathy Return to Grandma Kathy's Home Page