Spring Break

2013



Laura, Daphne and Erin
And David and Tessa for a day or two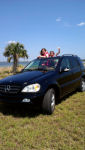 Laura, Daphne and Erin flew to Florida to buy this car that was on Craig's List.
They vacationed on the way home and met up with David and Tessa in Nashville....
But they forgot to take photos during their fun visit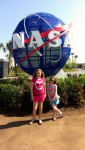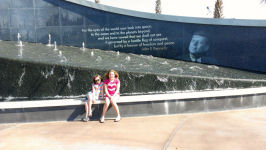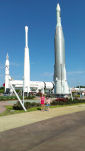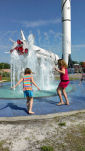 Visit to NASA....and an Easter Egg Hunt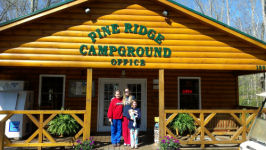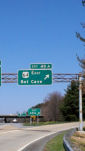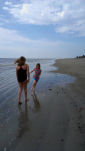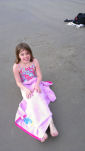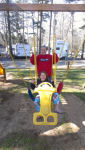 First time in the Atlantic Ocean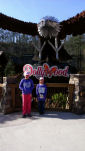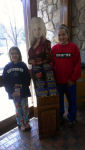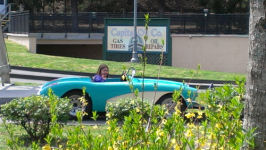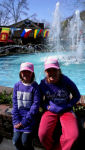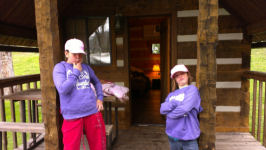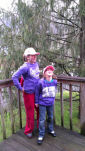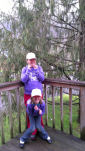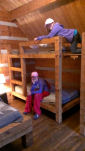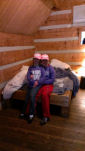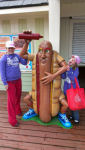 Dollywood and the campground



Grandma Kathy, Jean, Brendan and Owen in Chicago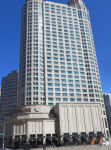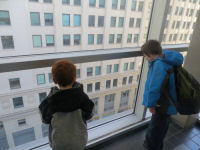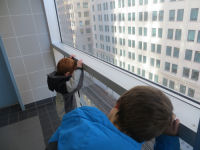 Our hotel...The Sheraton....The boys check out the El from our parking garage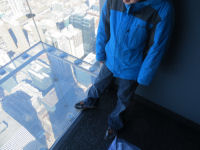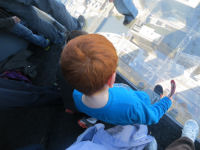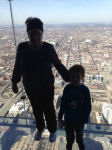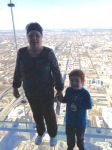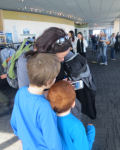 On the ledge at Willis Tower!....Making sure we have the pictures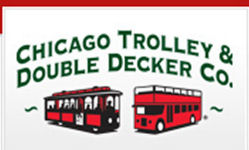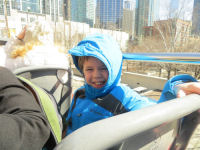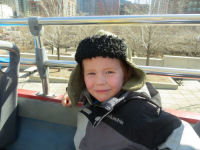 We got the three-day hop on and off pass.....Our first stop was Water Tower Place by way of a double-decker bus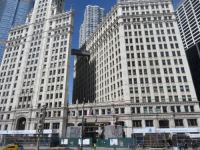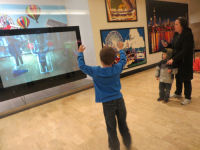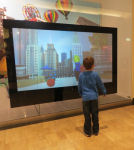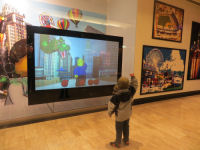 A building....You actually grab on and somehow become the Lego guy and feed berries to the dragon....What fun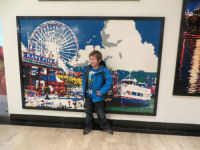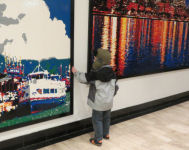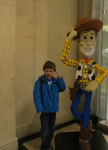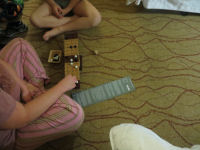 Lego Store....Owen was impressed that the frames around the Lego pictures were also made of Lego
Brendan and Woody....Playing a game we got at Marbles...The Brain Store in Water Tower Place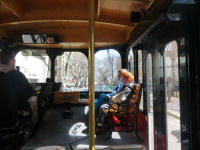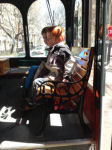 On our trolly ride, Brendan and Owen sat up front.
Brendan actually told the driver to be careful around some construction on the road....Cracked me up.
The driver was really good with the boys and earned a nice tip.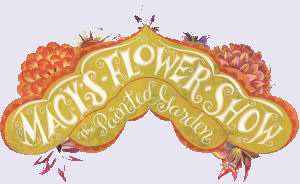 All four of us really enjoyed this flower show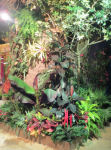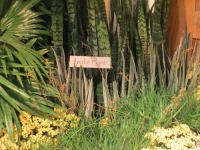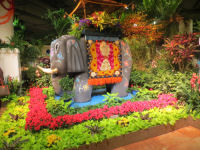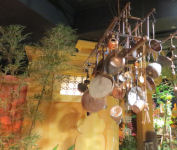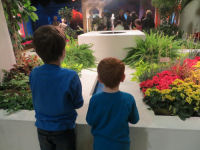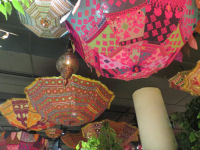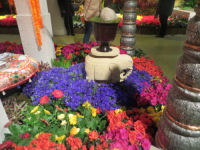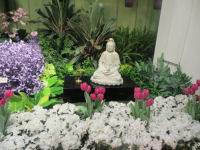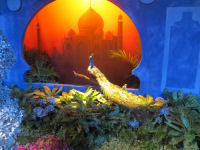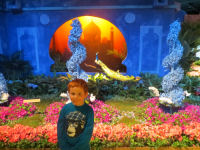 Owen grabbed my arm to have me look at the peacock and take a picture of it. He was sooooo excited.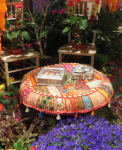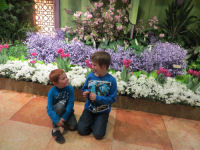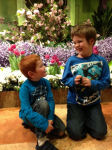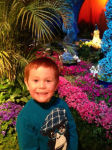 Isn't it beautiful?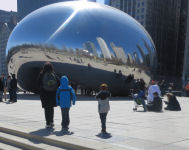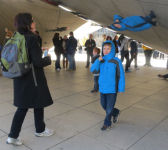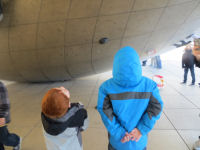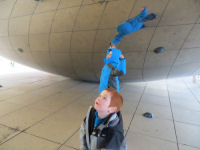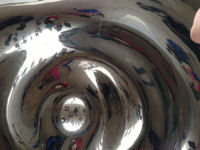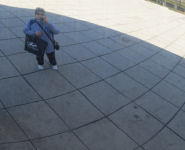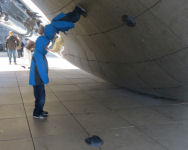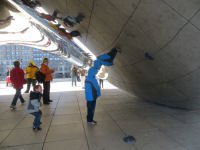 The boys were awed by The Bean aka The Cloud Gate. It's the only attraction we went to twice.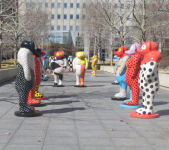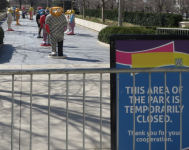 I don't know what these are....but I am afraid of them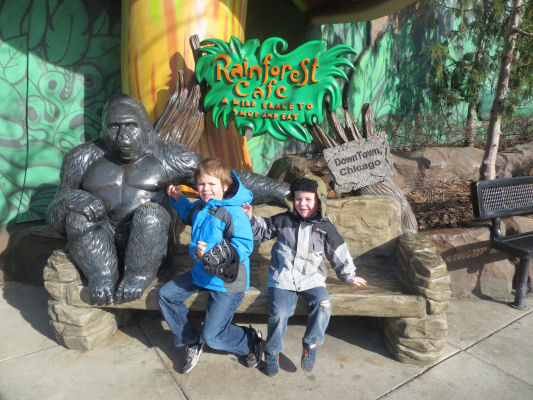 Yeah, yeah, we did Rainforest Cafe. But we also had Chicago Hot Dogs at Navy Pier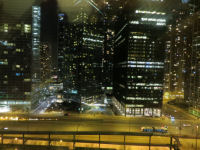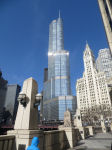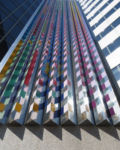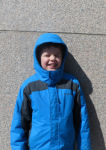 From our room at night....Trump Tower....random art....Brendan posing as random art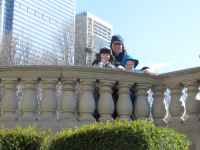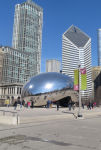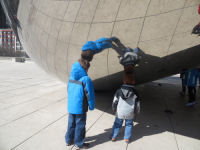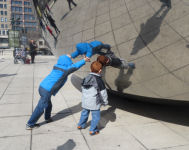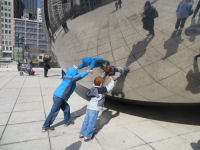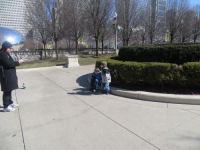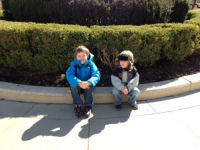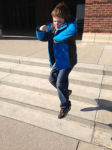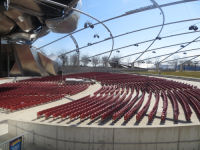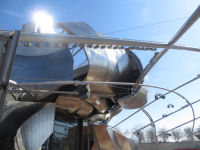 Yep, we started Day Two at The Bean. It was a short walk from The Sheraton.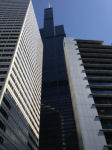 We went on a Wendella Boat Ride.
Jean and Brendan headed upstairs to be outside.
Owen and I stayed on the main level and got to go inside.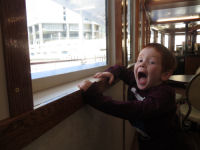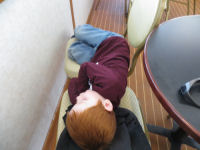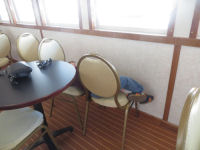 Owen stayed awake for almost 20 minutes. I woke him up just before we landed. He had a great nap!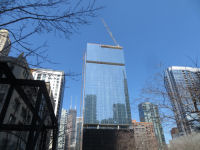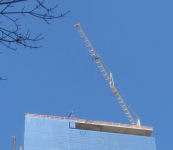 Look! That crane is installing a panel on that building!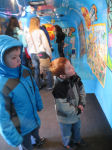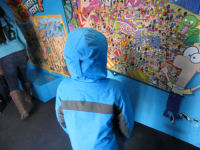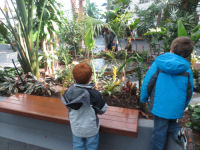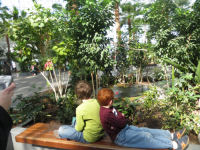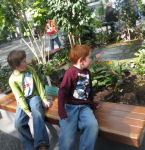 The boys were supposed to see Perry the Platypus at Navy Pier but saw this exhibit instead.
We all really liked the flowers and fountains. The boys ran around for quite a while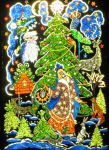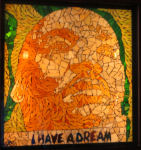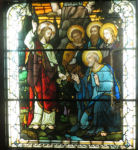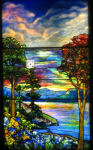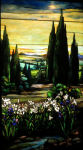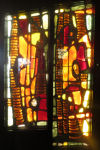 We came across a stained glass exhibit. It was extraordinary!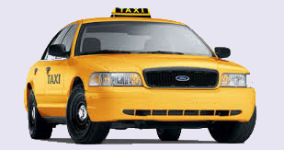 Our Trolly/Double Decker Bus ride ended at 5 p.m.
We stayed at Navy Pier until about 7 p.m.
So we took a cab back to the Sheraton.
Yes, I know, we could have walked....but it was the end of a very long day.
The boys thought the cab ride was the wonderful.
They could not quite express how happy the cab ride made them.
The driver didn't even engage them.
Our ride was less than ten minutes.
I am baffled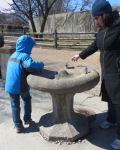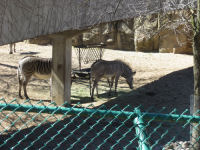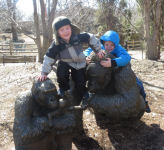 On our last day, we went to Lincoln Park Zoo and The Flower House.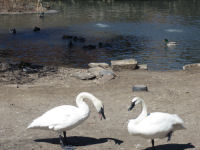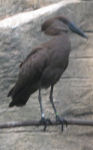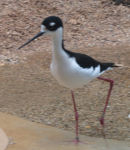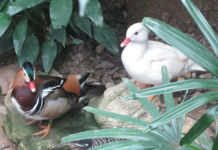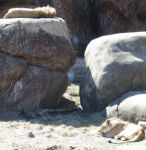 We all like birds and lions. That one trumpeter swan was very loud for a long time.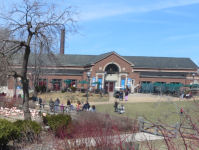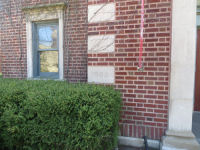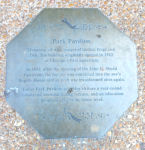 We had lunch at the zoo and wondered what the building was originally used for.
Then I found that stone in the ground that told us it was first an aquarium!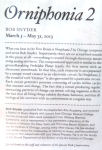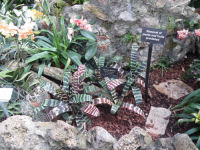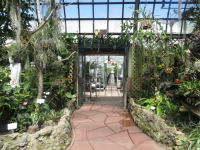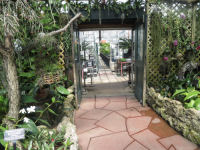 Soothing music in the fern room. An inside look behind a door I never saw open before.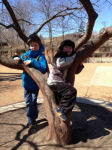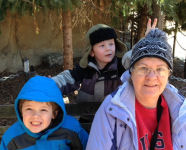 The boys in a tree....Owen gives me rabbit ears

Email Kathy

Return to Kathy's Page