Sue Dohl is 50!

June 8, 2002

Click on the small pictures to see the larger versions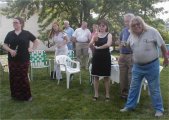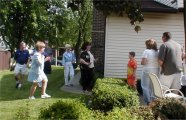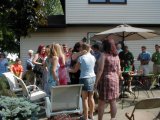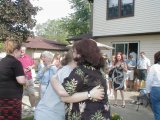 Sue was really surprised! This is a G-rated site so I can't put
down the first words out of her mouth. Hugs all around.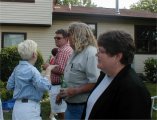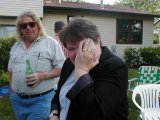 Jim provides a little drink for Sue. Group shot. Terry sympathizes with Eileen who is crying.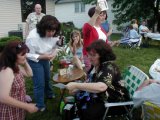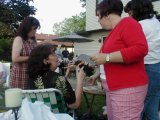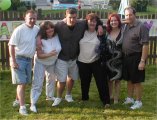 Opening gifts and posing for pictures.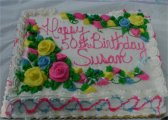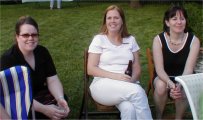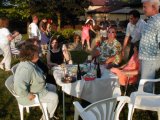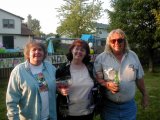 The cake and more group shots.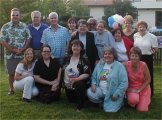 The Southsiders and the tree grown from a cutting from Grandpa Corbet's tree.






Jean had a can of pop (soda) dumped on her by her father. She then stopped annoying him.
And Colleen helped her wash it off because Laura didn't want her in her car while she was sticky.

Email Kathy

Email Sue

Return to Kathy's Home Page