Terry's Retirement Party

October 20, 2007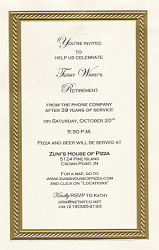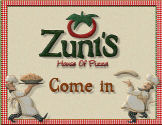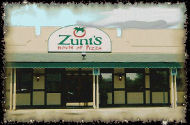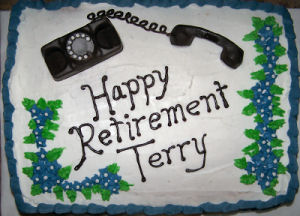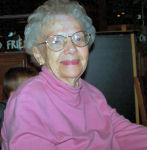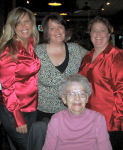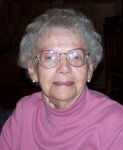 Terry's Mom Bernice poses with his Daughters Laura, Jean and Becky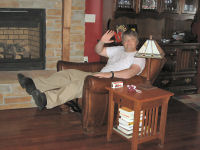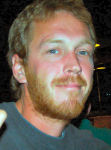 Bill waves from Byron....Jeff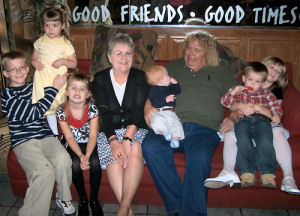 Alex, Erin, Daphne, Grandma Kathy, Owen, Grandpa Terry, Brendan and Hannah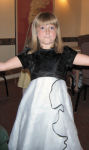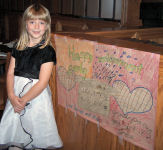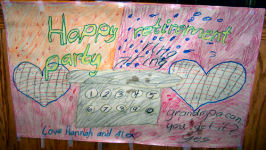 Hannah made a special poster for Grandpa Terry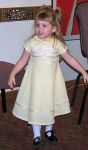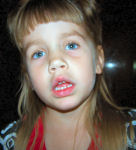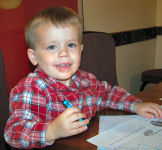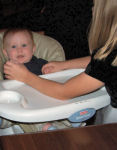 Erin....Daphne....Brendan....Owen and Hannah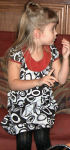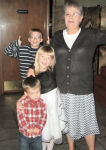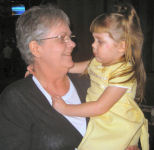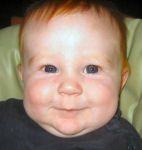 Daphne...Alex, Grandma Kathy, Brendan and Hannah....Grandma Kathy and Erin....Owen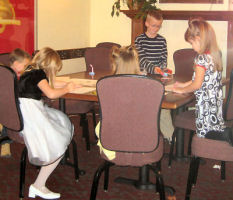 The Grandchildren colored and played quietly in a special room set up for them
For about 10 minutes! Then they ran wild for the entire evening!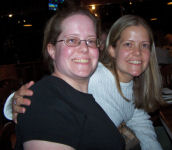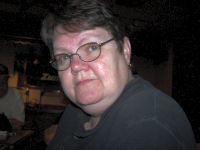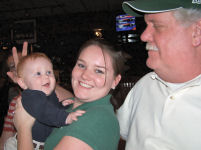 Carrie and Cherie....Eileen....Bridget holding Owen while Kyle gives him bunny ears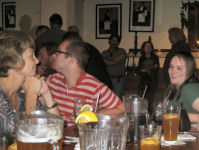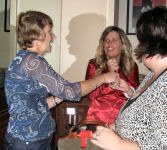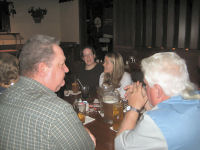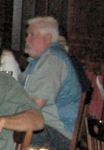 Sue, Kyle and Bridget....Sue, Laura and Jean....Jim, Carrie, Cherie and Mike....Mike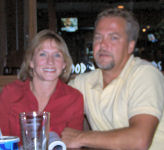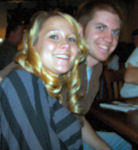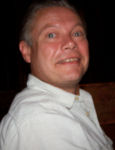 Kelly and Jim....Lindsey and Jeremy....Phil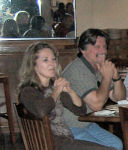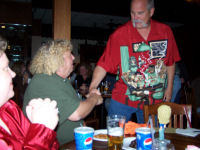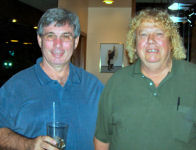 Georgette and Mark Wicker....Becky, Terry and Brian Anderson ....Jeff Augustine and Terry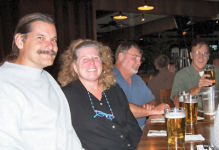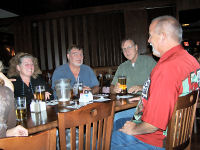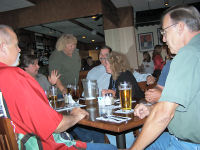 Tony Jadrnak, Debbie Popagan, Dennis Nemeth, Pete Yurkovic and Brian Anderson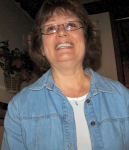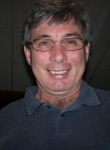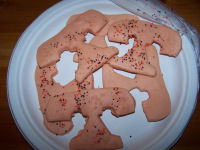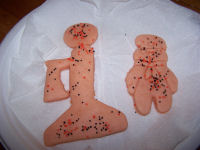 Mary Ann and Jeff Augustine and the phone cookies they brought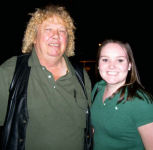 Laura and Becky dressed alike....Hannah and Grandma Kathy wore black and white....Bridget matched Terry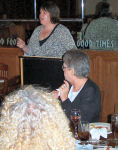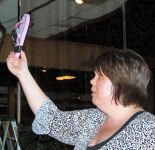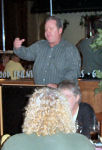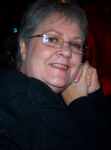 Jean gave the first speech....Jim told a funny story....Kathy gave a nice speech
Becky also presented the bobble head and Laura presented Kathy with a plaque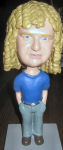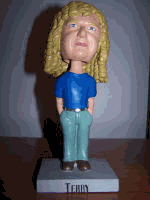 The girls got this bobble head for Terry. Becky sent his picture to a bobble head making company and they made this. He liked it so much he displayed it in the living room (instead of his garage where all his other toys are). I'm actually starting to get creeped out by it so it may not be there very long.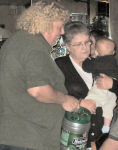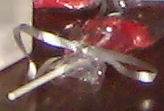 Terry holds his keg of beer while Kathy holds Owen....The favors were chocolate phone suckers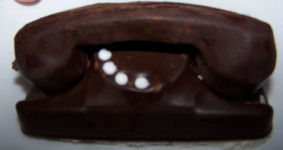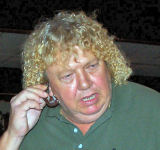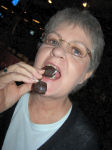 The phone from the cake....Terry listens to it....Kathy eats it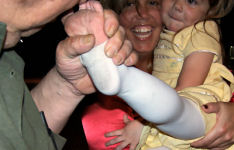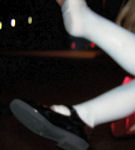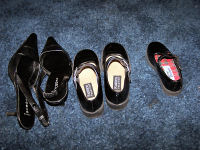 Somehow Erin lost one of her shoes. Laura looked everywhere and couldn't find it. Later she thought it might be in the Men's bathroom because, at one point, the grandchildren were running wild in there.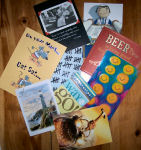 Some of the cards Terry received (He actually wrote his own thank-you notes for all the gifts!)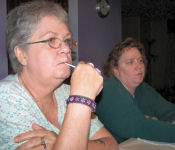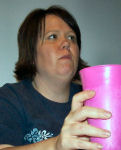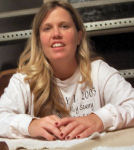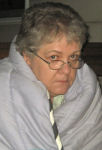 When we got home, Terry watched TV for a while and went to bed. The grand kids finally fell asleep. Becky, Jean, Laura and I got into comfy clothes and chatted until 2 a.m. Most of the chatting was done on the deck, wrapped in blankets. One of the many things we chatted about was Eileen's Contest: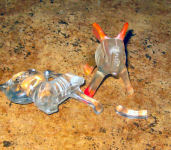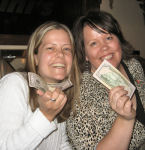 Over 20 years ago, Eileen gave Becky, Jean, Laura, Carrie, Cherie and Jake each a small plastic animal. She told them that if they kept it for 10 years they would get a reward. Jean and Cherie were able to produce theirs at Eileen's deadline (about a week ago). They were thrilled to receive a gift bag and a card with $50.00. Note: It's not just the Ward Family that is crazy!



Email Kathy Return to Kathy's Home Page