Arrived at 12:52 p.m.
on July 23, 2010
weighing 6 pounds and 15 ounces
and measuring 19 1/2 inches!
Welcome Tessa!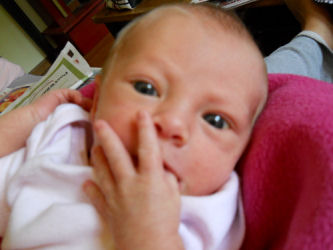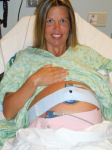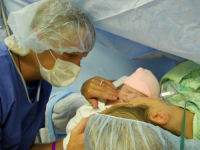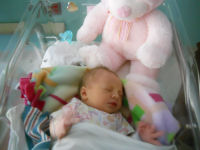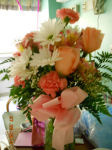 Ready!....Here she is....Awwwww....Flowers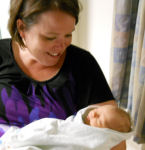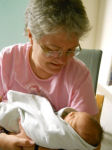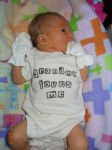 Tessa with Aunt Jean....With Grandma Kathy....Wearing her favorite outfit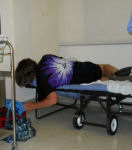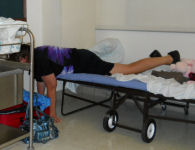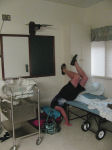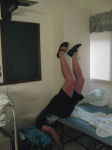 Aunt Jean had a little trouble getting out of Dave's broken cot
But she persevered and won!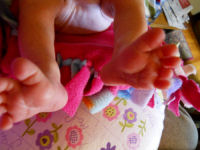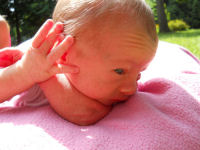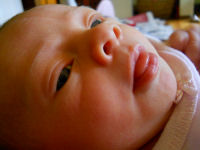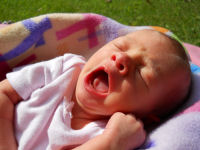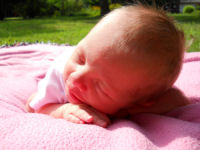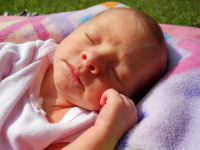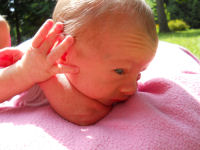 Enjoying the Sunshine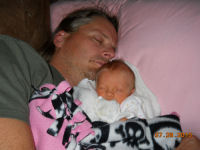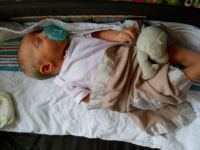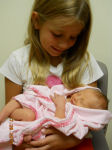 Daddy and Tessa....Wrapped in Daphne's Boopie....With Daphne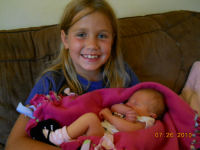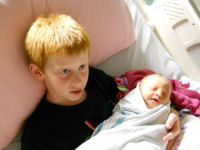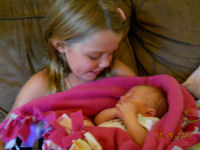 Tessa with her siblings: Daphne....Hunter....Erin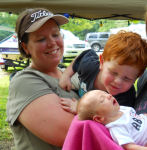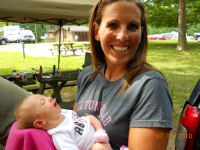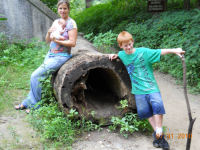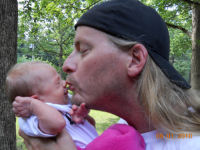 Tessa at her first campsite at Raccoon Lake: With Aunt Jean and Owen....With Stacy....Hiking on Trail 3 with Mommy and Hunter....With Daddy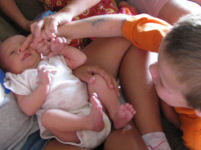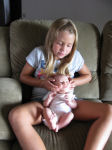 Brendan playing with Tessa....And Daphne making her smile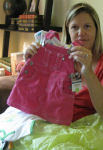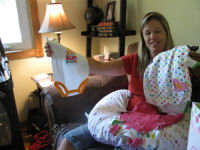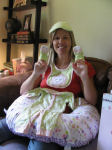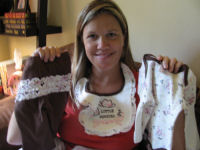 Laura opening gifts from the Sweeneys



Email Grandma Kathy
Return to Grandma Kathy's Page