The Wedding of
Cherie and Chris Thacker
May 28, 2011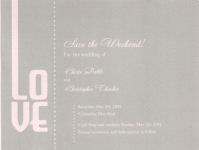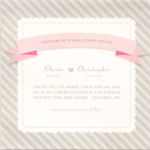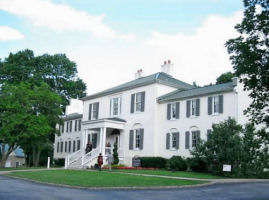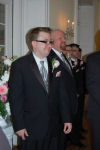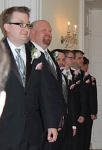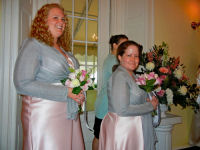 Chris....Chris, Cameron Trainor, Adam Tufano, Jeff Kelly, Matt Barr and Pat Kim....Laurie Barthel and Carrie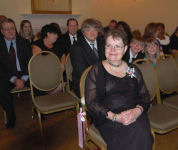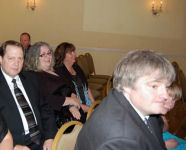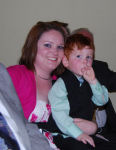 Guests waiting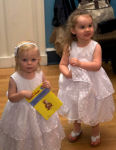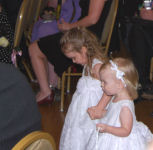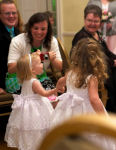 The adorable Flowergirls Rachel Rehn and Hannah Man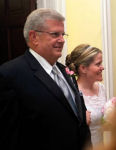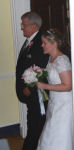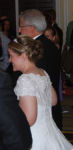 Here Comes The Bride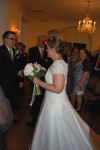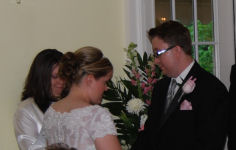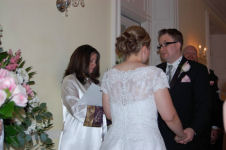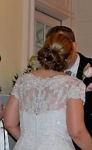 The beautiful ceremony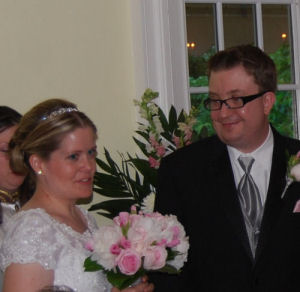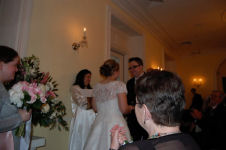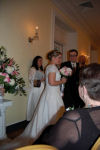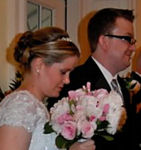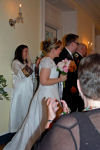 Clapping and leaving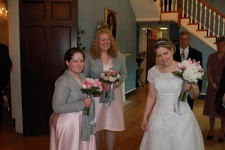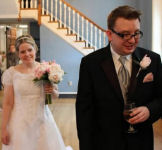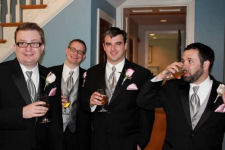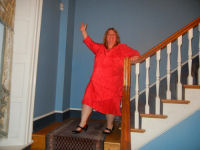 Fun lobby pictures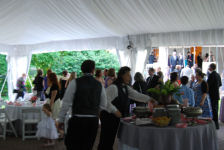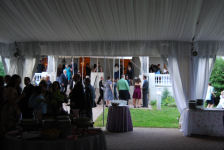 The Reception Begins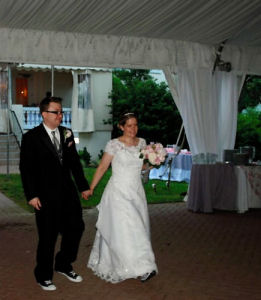 The bride admits to wearing Nikes to the reception. She had to get her dance on!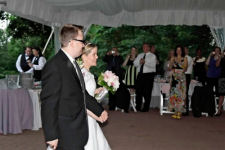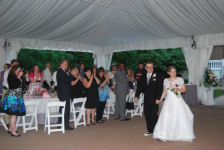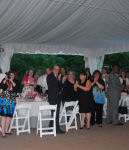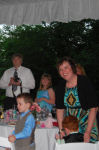 The Grand Entrance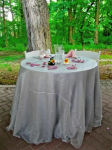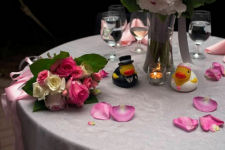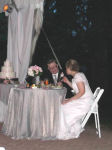 The Head Table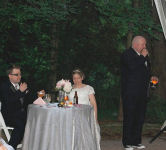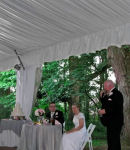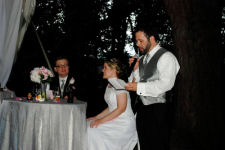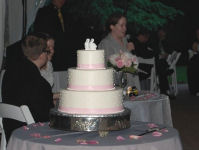 Very funny and touching toasts from Best Men Cameron and Adam and Maid of Honor Carrie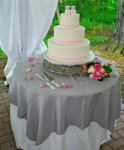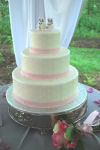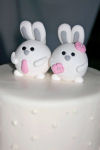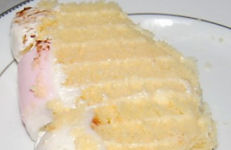 The beautiful and delicious cake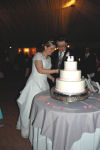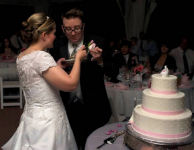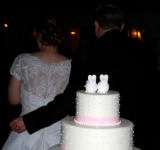 Cutting the cake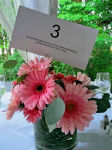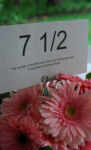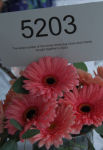 The entertaining and informative table centerpieces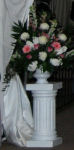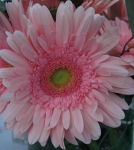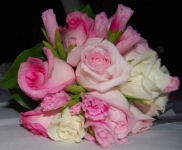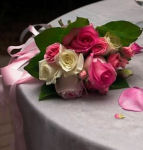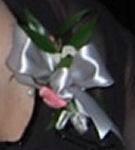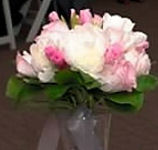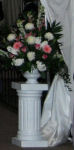 Beautiful Flowers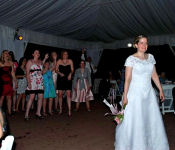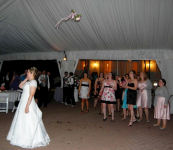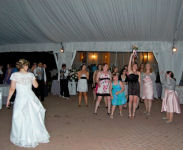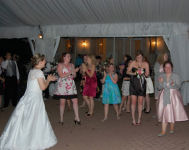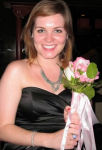 Cherie threw the bouquet and Alissa Corbet caught it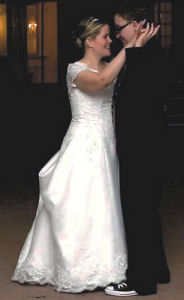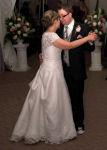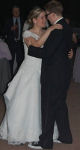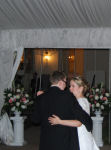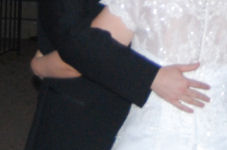 The First Dance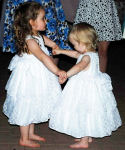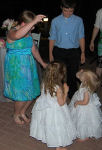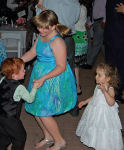 The Little Ones Dance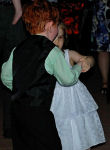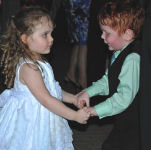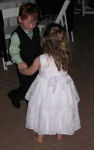 Awwwwww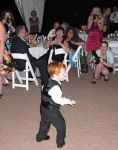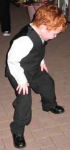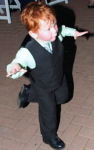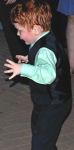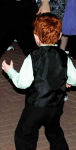 Owen Lahm dances for the cameras....He shows us all his best moves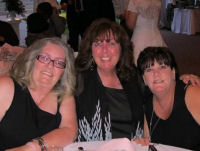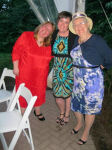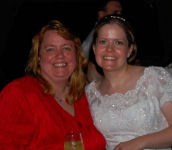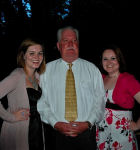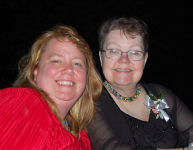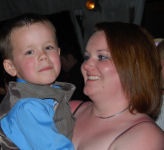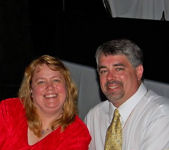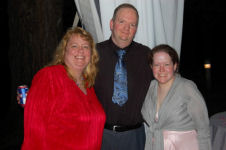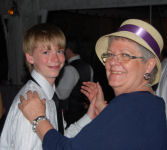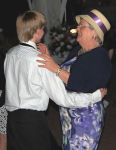 Posing and smiling and having a great time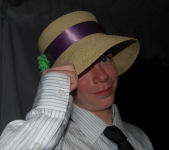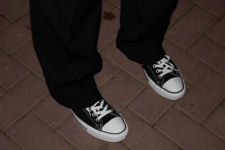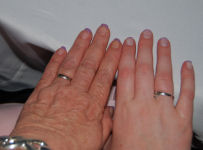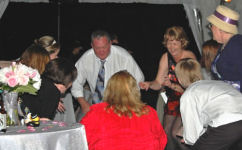 Alex....Chris's shoes....Aunt Kathy and Bridget both had purple french tip nails
Uncle Jim got a chair for a song where you had to go "lower and lower"
The DJ announced that that was cheating
Excellent and funny DJ...He cracked us up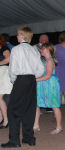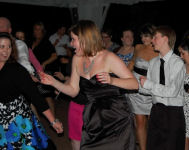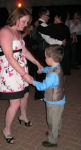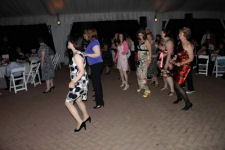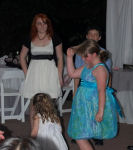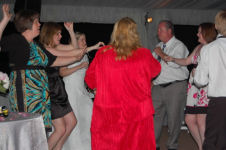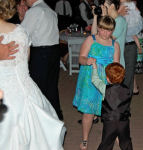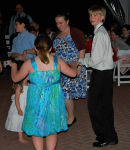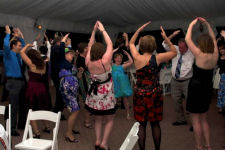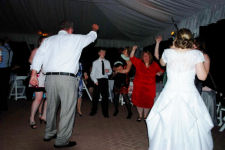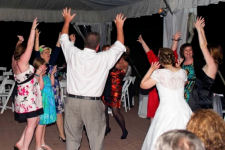 Dancing up a storm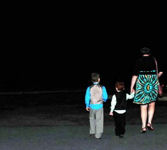 Sadly, time to leave a wonderful Wedding!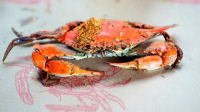 Link to the Crab Feast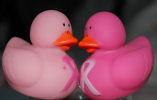 Email Cherie and Chris


Email Aunt Kathy
Return to Aunt Kathy's Page