Thanksgiving 2008







Daphne's Kindergarten Program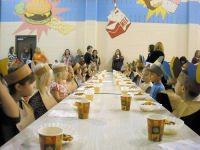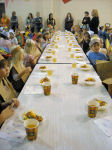 Each child was given a coffee filter filled with popcorn, mm's, pretzels, and cheese cubes. And apple juice to drink.
It was a kindergardeners version of a perfect dinner! They were all VERY thankful!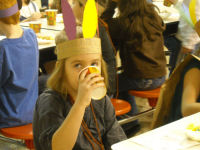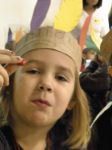 Daphne



Dinner at Phil's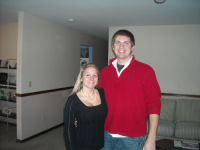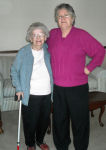 Lindsey and Jeremy....Ma and Kathy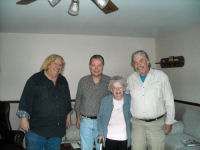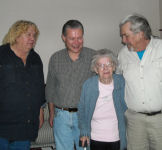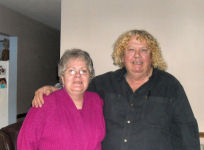 Terry, Phil, Ma and Kenny....Kathy and Terry



Dinner at the Hineses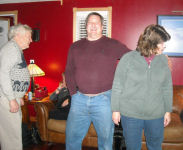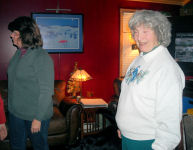 The Ditmars came for dinner.
Paul (John's Dad), John and Terry....Terry and Helen (John's Mom)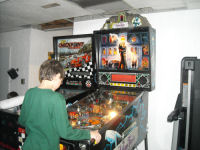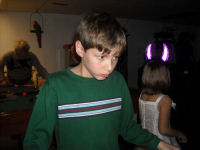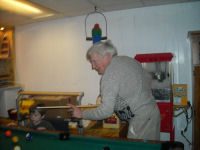 Tyler....Tyler....Paul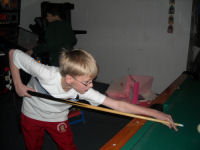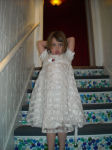 Alex....Erin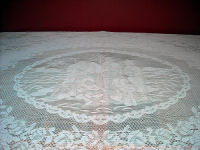 So we all had a wonderful dinner! And a fun time!
But we were so busy eating and laughing that we didn't take any pictures during that time.
So here's a picture of the table cloths.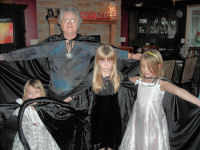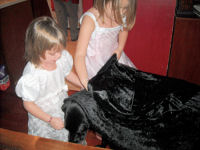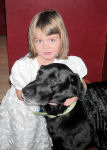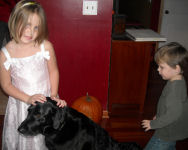 Grandma Kathy with the girls and the capes she made for them.
Erin is chewing on one of the snakes Grandma Kathy made for the boys.
Erin and Daphne put a cape on Jack.
He liked it. Brendan admires it.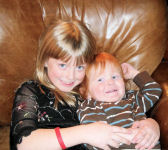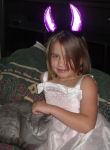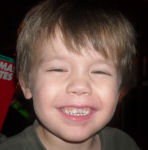 Hannah and Owen....Daphne....Brendan squinting because he knows the flash is going to go off.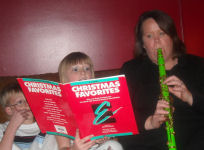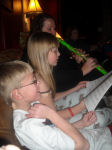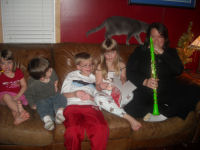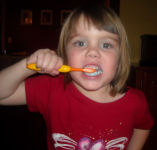 Jean playing Christmas music on the clarinet....Erin brushing her teeth in the living room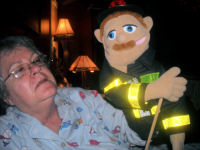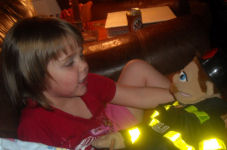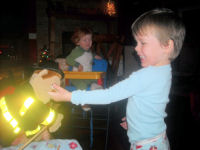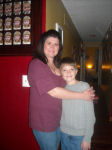 Fireman Shamus visited....Michele and Trevor stopped by for a while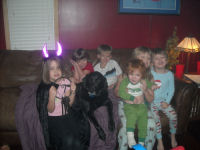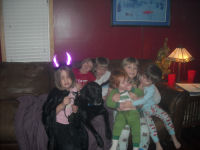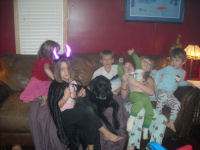 Trying to get a good group picture of my grandkids and granddog. Sigh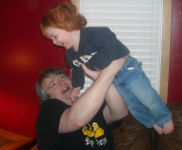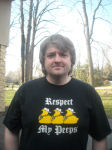 Bill and Owen....Bill in a cool shirt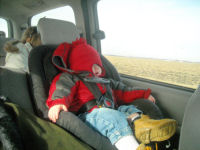 Owen can almost see some of the scenery on the way to Pat's



Visit with Pat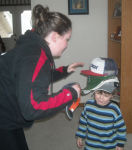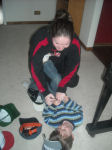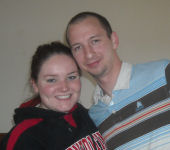 Bridget putting hats on Brendan.....And then tickling him....Bridget and Darren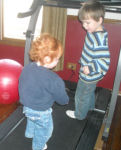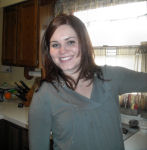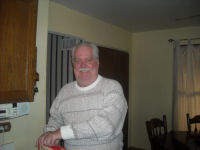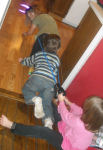 Owen and Brendan....Alissa....Pat....Daphne, Brendan and Erin playing Reindeer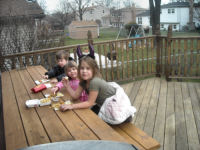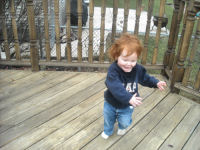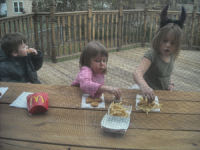 Eating the food that Pat bought on the picnic table that Pat, Bridget and Darren made. Owen running for joy! View from inside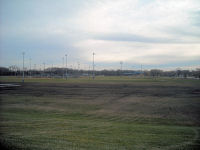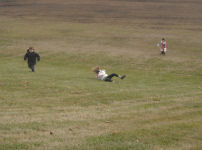 So we walked down to the retention pond where we went on a cruise during a recent flood.
The kids liked playing on the hill....until they saw this: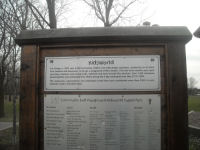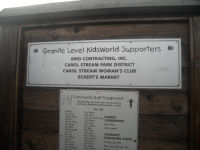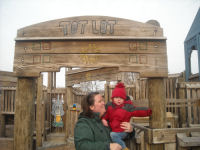 The kids were thrilled to find such a magical place!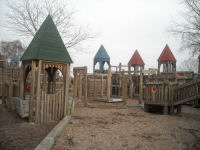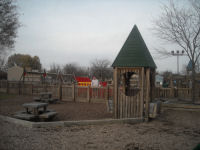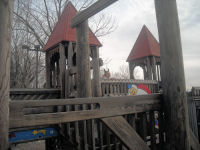 The adults had a great time too!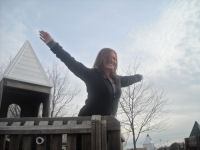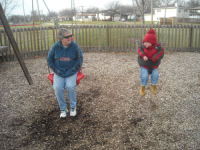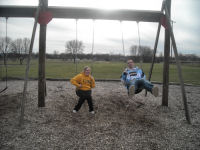 Alissa....Kathy and Owen....Bridget and Darren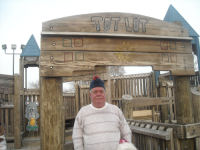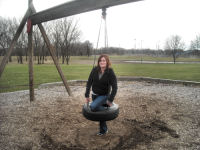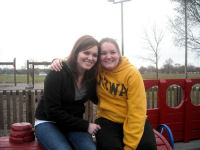 Pat....Alissa....Alissa and Bridget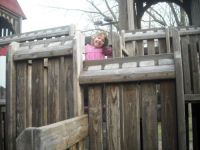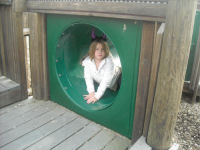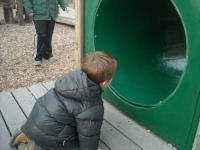 Erin....Daphne....Brendan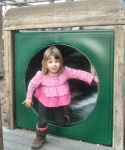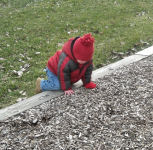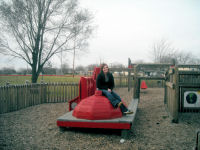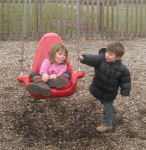 Erin....Owen climbs a giant step....Alissa....Brendan gives Erin a push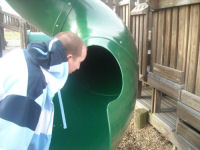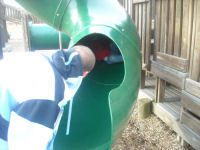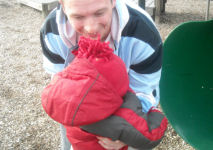 Darren waits for and then catches Owen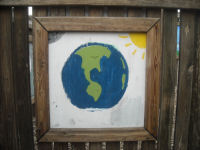 Then it was time to fly......We went from Kids World to:



Bass Pro Shop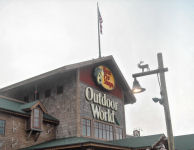 Outdoor World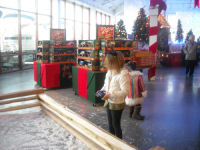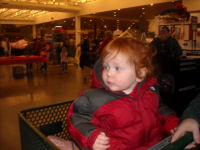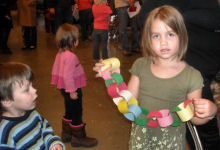 While waiting to see Santa, the kids played
Daphne with a remote-controlled truck....Owen....Daphne shows us her chain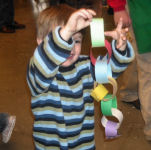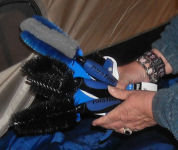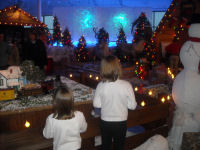 Brendan shows us his chain
Neither Jean nor I had a brush or comb so we got these tools, took Erin and Daphne into a tent, and did their hair!
Erin and Daphne look at the pretty decorations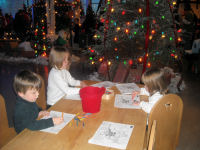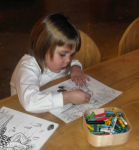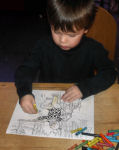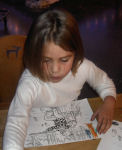 Coloring is serious business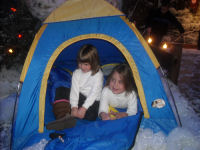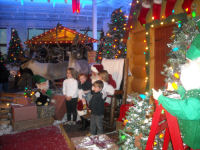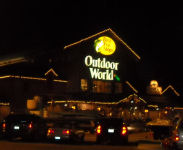 Playing in a tent....Sitting on Santa's lap....Leaving after dark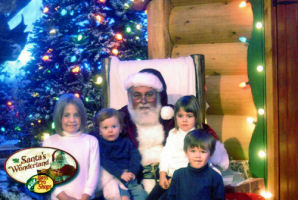 The picture taken with Santa (free from Bass Pro Shop)!

Email Kathy Return to Kathy's Home Page