Tobogganing

The Lahms

Potawatomi Inn in Pokagon State Park

February, 2012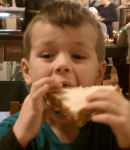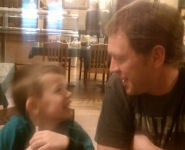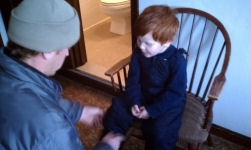 Brendan eating a sandwich he created himself (note the candy in it)....Jeff with Brendan and Owen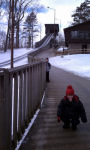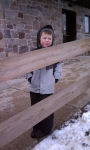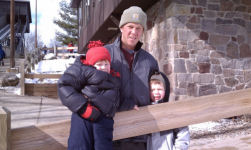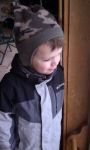 Before the big rides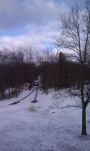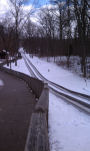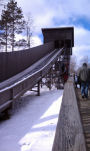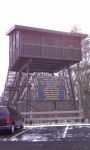 There are two refrigerated runs that are 1/4 mile long. The speed is about 30-40 miles per hour.
Each ride lasts 20 to 30 seconds.
The Lahms went down several times and Owen and Brendan each took the front position at different times.

Palos Heights

Swallow Hill

Ridden many times by many Corbets in their childhood.

It's deserted now but here are some memories of our childhood freezing terror: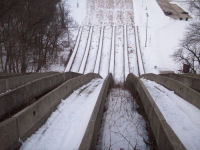 I swear these runs went straight down.
The ride was over in about 8 to 10 seconds.
We climbed a zilllion stairs carrying our toboggan to the top.
It was very cold out.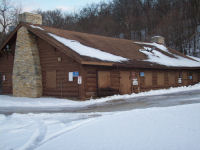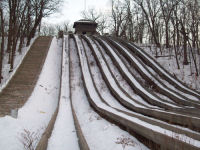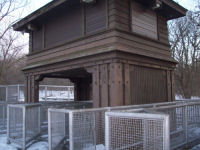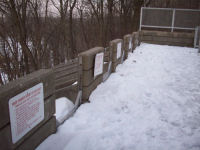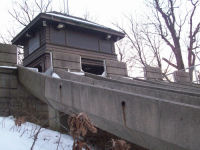 Email Kathy
Return to Kathy's Page