Trisha Smurlo is 50!

Trisha turned 50in September of 2003 so her surprise party was held on August 2, 2003!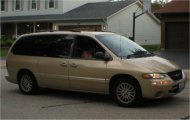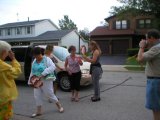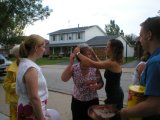 Trisha was truly surprised after returning from a vacation with Bob and Mary Munroe in North Carolina.
At first she thought the girls were having a party--it took a few minutes for her to realize the party was for her.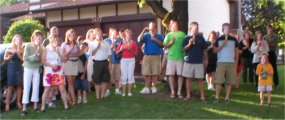 She was greeted with family and friends holding pictures of her face!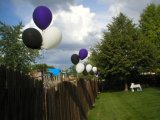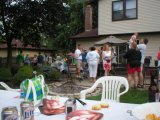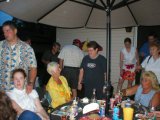 The decorations, gifts and food were in place for the celebration.




Mary and her Girls: Kelly, Colleen, Sue, Lana and Trisha.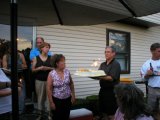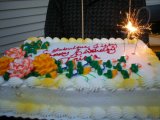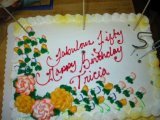 The cake was all sparkly and fun and delicious.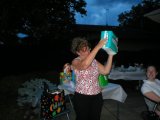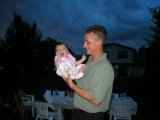 Trisha opened her gifts and Daphne played with Daddy while the storm clouds rolled in.







Grandma Kathy puts on Daphne's new shoes from Hannah.
Hannah and Daphne.....Alex, Hannah and Daphne....Daphne eats cereal now.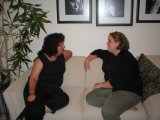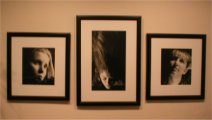 Colleen and Jean chat in front of very neat pictures of Missy, Jenny and Courtney.






Hannah excercised, Alex played pool and Daphne played with Uncle Bill.

Email Kathy Return to Kathy's Home Page